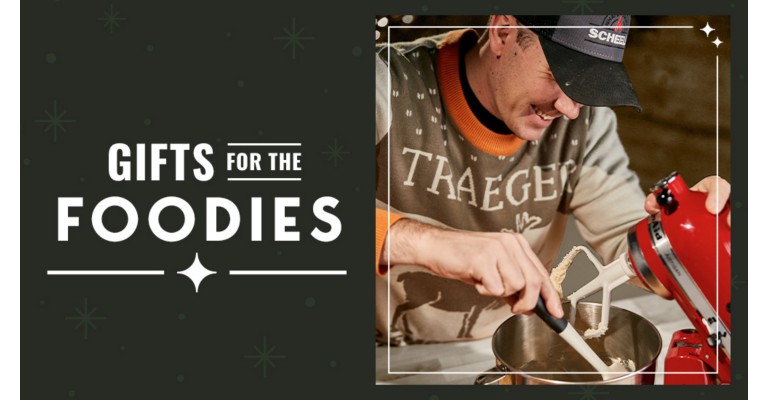 The Traeger Meater Plus Wireless Meat Thermometer is an excellent gift, offering precise temperature monitoring and ease of use, allowing grilling enthusiasts to achieve perfect, succulent meats every time.
The Blackstone Griddle Cooking Station offers a versatile and spacious cooking surface with added protection, ensuring a delightful outdoor cooking experience for grill masters and cooking enthusiasts alike.
The Traeger Pellet Grill in Bronze is an extraordinary gift, delivering exceptional grilling performance, versatility, and ease of use for cooking enthusiasts, enhancing outdoor gatherings and culinary experiences with its advanced technology and robust design.
The Zwilling Professional 4 Piece Knife Set is an exceptional gift, offering precision, durability, and elegance to elevate the dining experience, making it a perfect choice for steak lovers and culinary enthusiasts.
The Ooni Frya 12 Pizza Bundle is an exceptional gift, offering a complete pizza-making experience with a portable, efficient pizza oven and accessories, allowing pizza enthusiasts to create authentic, delicious pizzas at home or on the go.