NEW RAVIN CROSSBOWS FOR 2019
Introducing the all NEW Ravin R26 & R29 Crossbows. Ravin combined their industry leading Helicoil Technology, Versa-Draw Cocking System, Trac-Trigger Firing System, and Frictionless Flight System into a compact 26 inch design. This new design is 10 inches shorter than their previous models, yet still manages 400 feet-per-second. This is truly a game changer for any outdoorsman or woman looking to pick up a crossbow or if you are looking to upgrade to a lighter, more compact crossbow.
The new R26 is Ravin's most compact and lightweight crossbow to date.Weighing in at only 6.5 pounds, the Ravin R26 generates speeds of 400 FPS from a 9.5 inch power stroke and measures just 26 inches in length. Ravin's R26 axle-to-axle width is an amazing 5.75 inches when fully-drawn –making the Ravin R26 the most compact crossbow on the market. The R26 will be available in Predator Dusk Camo, exclusive to Ravin Crossbows.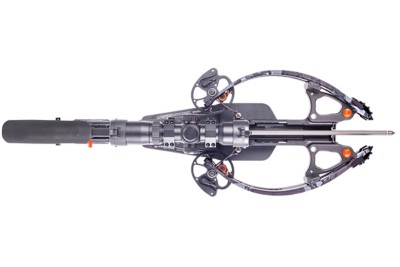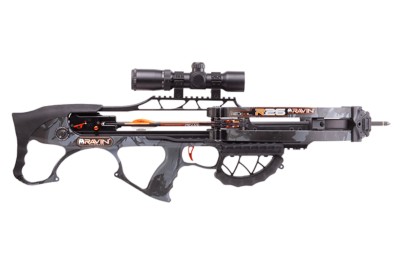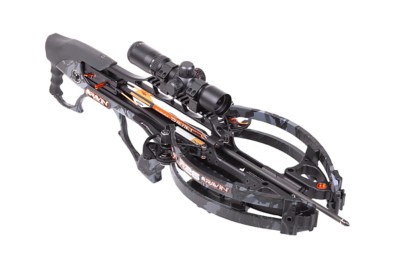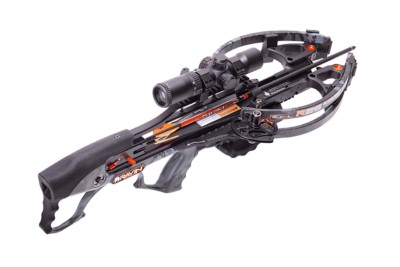 FEATURES
400 FPS (400 gr.)
Weight: 6.5lbs.
Length: 26"
Width Axle to Axle 5.75" Cocked
Width Axle to Axle 9.25" Un-cocked
Power-Stroke: 9.5"
Kinetic Energy: 142
Draw Weight: 12 lbs.
Fully-Assembled/Pre-Tuned
6 -400 Gr .003 Arrows
1 -Removable Draw Handle
1 -Quiver/Mounting Bracket
6 -100 Grain Practice Field Points
100 Yard Illuminated Scope
Built-In Cocking Mechanism
Anti-Dry Fire/Auto Safety
Built-in Sling Mounts
The new R29 is an incredible 5.5 inches shorter than the R20 and still delivers arrows at 430 FPS with a punishing 164-foot pounds of kinetic energy. Featuring a 12.5 inches power stroke, the Ravin R29 measures 29 inches in length and weighs 6.75 pounds. The Ravin R29 maintains its sleek design with an axle-to-axle width of a mere 6 inches when fully-drawn. The R29 will also be available in the new Predator Dusk Camo.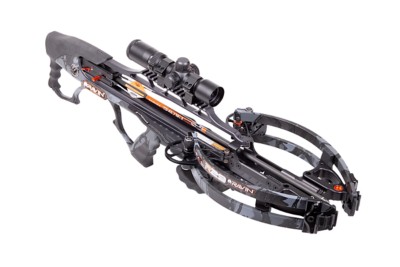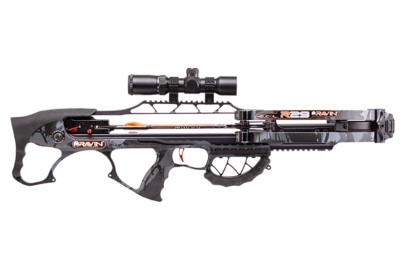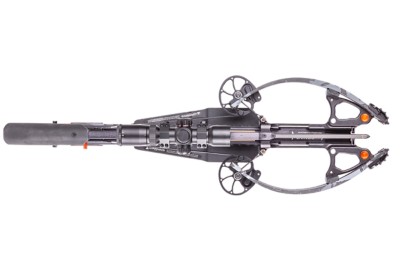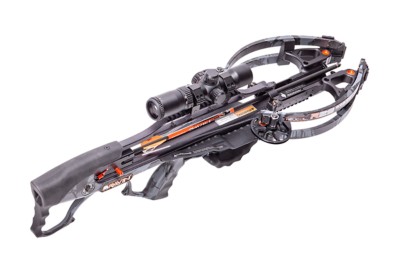 FEATURES
430 FPS (400 gr.)
Weight: 6.75lbs.
Length: 29"
Width Axle to Axle 6" Cocked
Width Axle to Axle 10.5" Un-cocked
Power-Stroke: 12.5"
Kinetic Energy: 164
Draw Weight: 12 lbs.
Fully-Assembled/Pre-Tuned
6 -400 Gr .003 Arrows
1 -Removable Draw Handle
1 -Quiver/Mounting Bracket
6 -100 Grain Practice Field Points
100 Yard Illuminated Scope
Built-In Cocking Mechanism
Anti-Dry Fire/Auto Safety
Built-in Sling Mounts