Football Cleats Buying Guide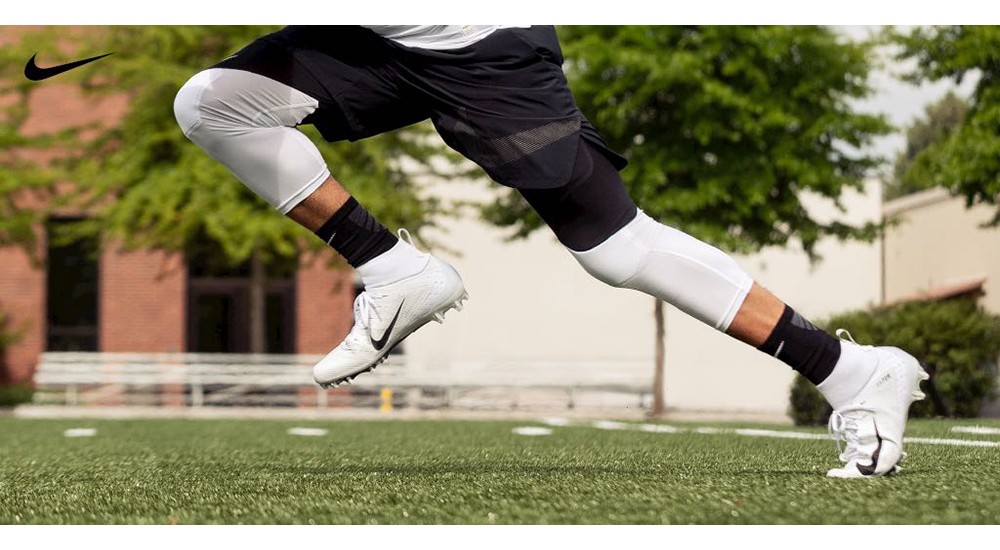 Choosing a pair of football cleats is a fun way to get excited for the upcoming season. With summer camps starting up and eventually practice in the fall, there are a couple things you should know when picking out a pair of football cleats.
WHO IS IT FOR – Whether you are a parent buying for your kid or a player shopping for yourself, narrowing down the selection is key.
CUT OF THE SHOE – Using a high, mid or low cut cleat can vary depending on size, position, stability and personal comfort.
STYLE OF OUTSOLE – What are the differences and benefits between molded, hard molded and detachable cleats?
Buying a pair of cleats can be challenging because of the variety of styles that are available. When shopping for yourself, you are able to narrow down your options by position and personal preference from the styles below; however, shopping for another player can be more stressful because you are either dealing with younger kids, or just may not know enough information on what to buy. If you are shopping for someone else, the following tips will help you ballpark the kind of football cleats that will work best for them.
NOTE: When dealing with younger players, soccer cleats CAN BE used for football however, football cleats CANNOT be used for soccer.
Low Top
Very lightweight, and designed for speed. This cleat is going to give you the untouchable feeling in the open field.
Ideal Positions: Wide Receiver / Defensive Back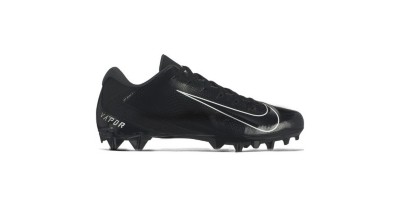 Mid Top
The best of both worlds. This cleat has a lightweight feeling similar to the low top styles but with added ankle support.
Ideas Positions: Running Back / Linebacker / Tight End / Quarterback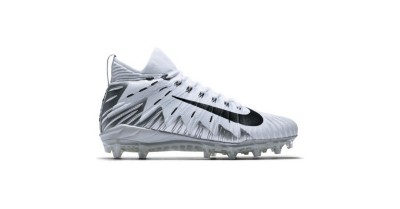 High Top
Designed for ultimate stability and durability. This cleat will provide extra ankle support for those players fighting in the trenches.
Ideal Positions: Offensive Lineman / Defensive Lineman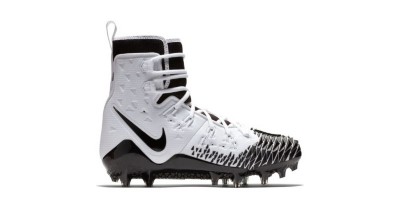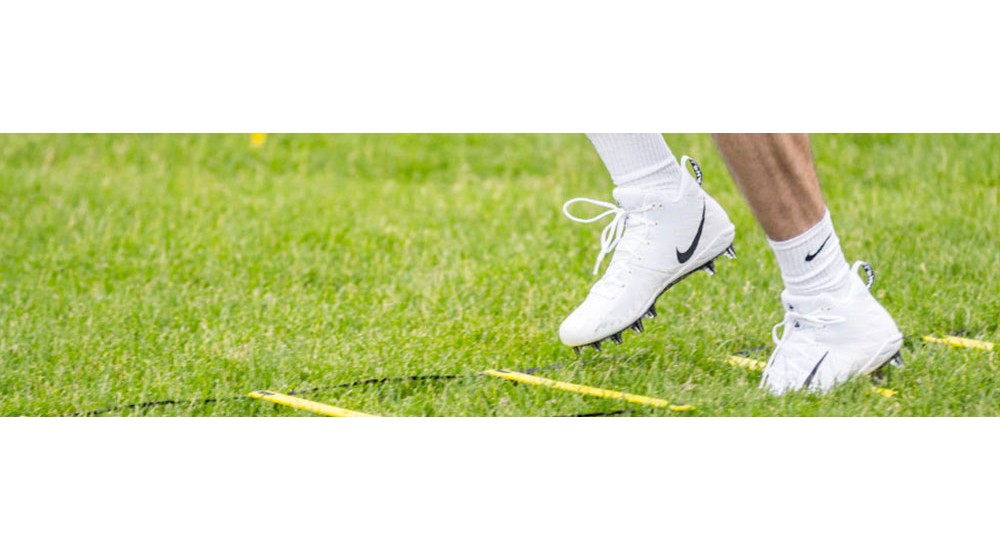 Although the cut of the cleat can be similar between positions, finding a pair that provides you with the right comfort, traction and stability will provide you the most confidence while playing. The next step is to determine what kind of spikes you want your cleats to have.
RUBBER MOLDED
Rubber molded spikes are permanently attached spikes that are used in many youth leagues. Due to price and comfort, rubber molded cleats are a entry level football cleat.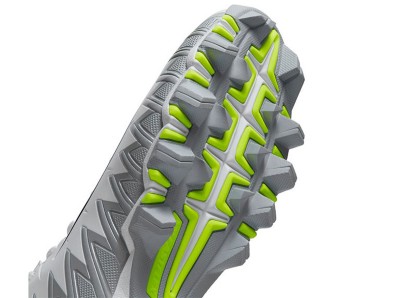 HARD MOLDED
Hard molded spikes are similar to rubber molded but made with a harder plastic outsole and provide a mix of comfort and traction for youth to collegiate players and work best for synthetic or artificial turf because they are lightweight and provide good traction.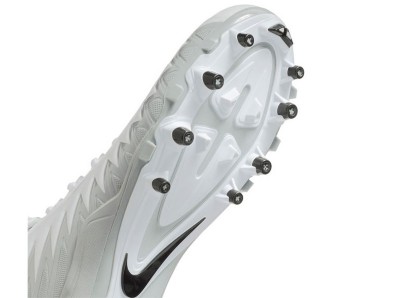 DETACHABLE
Detachable cleats use interchangeable spikes that are best utilized for grass fields because the longer spikes provide better traction in longer grass. Another benefit of detachable cleats is that you can choose the size and configuration of the spikes depending on weather condition.
Using these tips, narrowing down football cleat selection becomes much easier. SCHEELS has a great selection of football cleats from industry leading brands such as Nike, Under Armour and Adidas. By deciding on brand, cut of the shoe and style of the cleats, you can be more confident in deciding on a new pair whether it is for yourself or for someone else. If you have any additional questions about fit or football cleats, stop in to your local SCHEELS store and visit with a footwear expert.