Adidas Adizero 8.0 Football Glove Review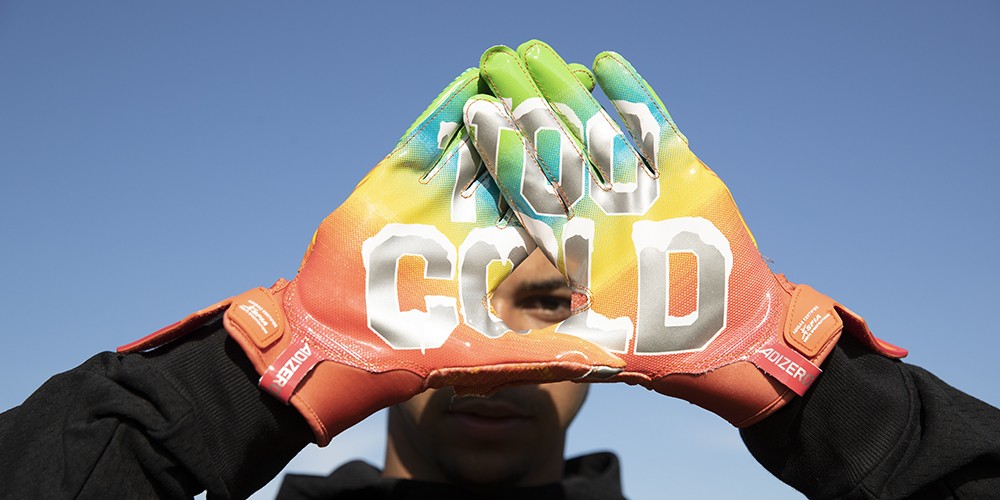 The adidas® Adizero 8.0 football gloves will bring your performance to the next level with game-changing features. An elevated grip from GripTack makes one-handed-catches a breeze while preventing fumbles. These football gloves also use breathable, moisture-wicking fabric makes comfort a priority and keep your hands from sweating. On the topic of comfort, the Adizero 8.0 gloves also come with a flexible, stretchy design for a seamless, locked-in fit. Looking to transform your season? These football gloves are your first step to success.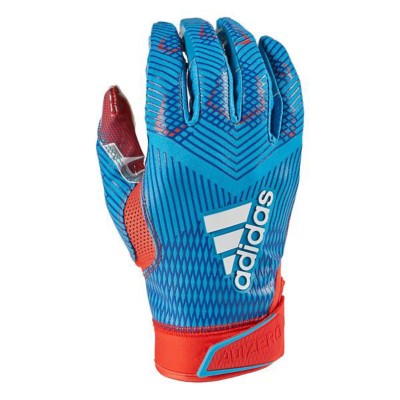 Top Reasons to Buy:
Flexible design for custom fit
Enhanced grip from GripTack
Available in a variety of colors
Ventilated, moisture-wicking fabric
Features to Improve:
Heavier than previous models
Smaller wrist adjustability range
Compared to previous year models (Adizero 7.0, Adizero 6.0, etc.) the Adizero 8.0 has a heavier feel, which can be a pro or con depending on personal preference. The new football glove also has a neoprene cuff that comes down longer on the wrist compared to older models for additional comfortability. Made with Techfit fabric and climacool ventilation, these football gloves provide a snug fit with stretchy breathable fabric. With a vast selection of colors, you can make sure your new football gloves look as good as they feel.
Even with a heavier feel, the adidas® Adizero 8.0 provides lasting durability and comfort through every quarter. Though the wrist adjustability range is smaller than other brands, these football gloves range from size S-XL to ensure you experience the comfortable, customized fit only the Adizero 8.0 can offer. If you're looking for a reasonably priced football glove built for performance, look no further than the adidas® Adizero 8.0 football glove.
Shop the Men's and Youth adidas® Adizero 8.0 Football Gloves.