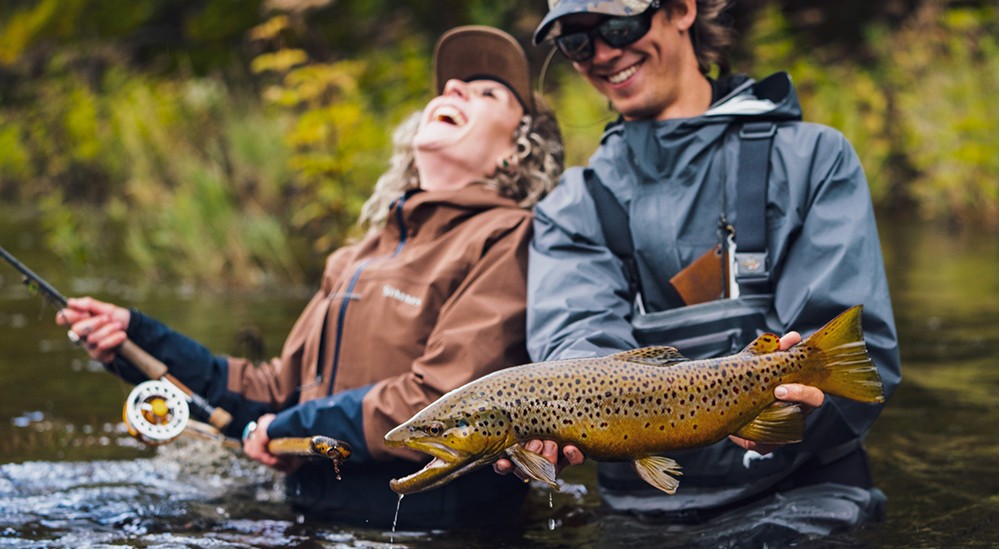 Whether you're enjoying the waters within Yellowstone National Park or trying your hand at saltwater fly fishing off the coast, fly fishing is a great way to feel close to nature, get a good workout, and spend quality time with your family or friends. If you're planning an upcoming fly fishing outing, we'll walk you through exactly what to include in a beginner fly fishing kit.
When you're new to fly fishing, it's best to start by investing in the fly fishing essentials first and continue building your setup over the next few years. Investing in quality fly fishing gear will help improve your overall experience. Aside from your fishing license, there are five fly fishing essentials you'll want to have: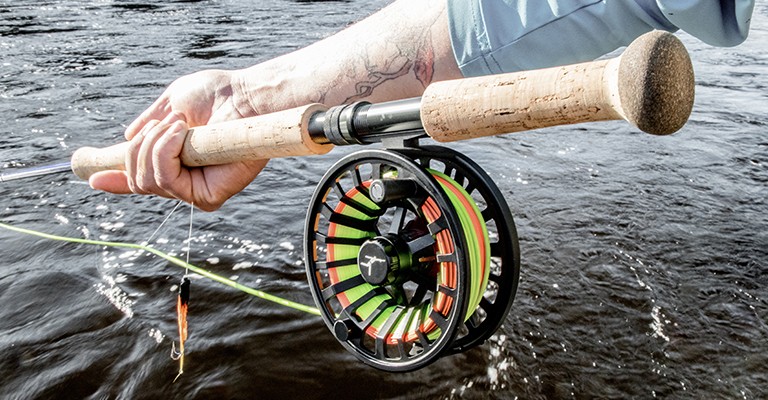 To start building your beginner fly fishing kit, we recommend investing in a fly fishing combo. A fly fishing combo will include a fly rod and fly reel so you don't have to worry about purchasing them separately. There are few reasons why beginners should start with a fly combo:
With a fly combo, the rod and reel weights are matched for optimal performance. A 5wt fly combo is a great, versatile starting point for trout fishing, while a 10wt fly combo is better suited for larger saltwater fish.

A fly fishing combo is typically a more affordable option that doesn't sacrifice quality. You'll want to make sure your fly combo has a metal reel rather than plastic.

Many combos come with the reel already spooled with backing and line for added convenience.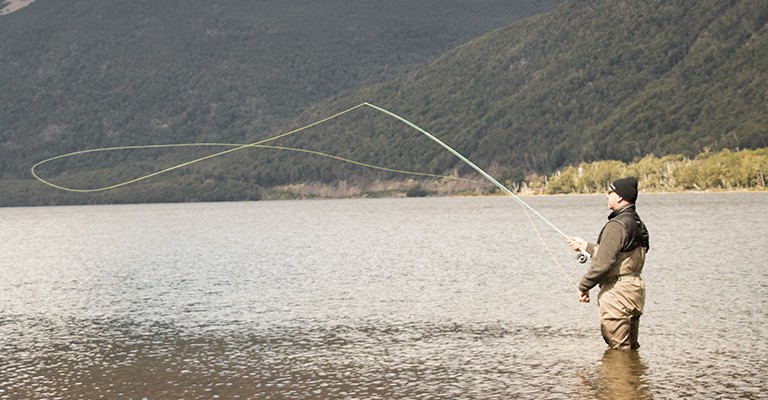 One of the most unique parts of your fly fishing setup is your fly line. Unlike traditional fishing line, fly line requires four different parts in order to cast accurately and with distance.
Fly Backing: Fly backing is the longest piece of your fly line. You use fly backing to fill your reel and offer extra length if your fish runs while attempting to reel it in. If you need assistance, feel free to reach out to your local SCHEELS.
Fly Line: Since your bait is so lightweight, you need to attach a fly line to the backing for weight. This part of the fly fishing setup makes casting easier and helps you cover more distance. If you need to buy your own fly line, make sure your line is classified as the same weight as your fly combo.
Leader: Since the fly line is thick, you need to use a leader in order to prevent fish from seeing the fly line. Your leader will start thicker to match the fly line and taper out towards the end.
Tippet: Finally the tippet attaches to the leader and is where you will tie your fly. The tippet is incredibly flexible and tapers even further so you're able to present the fly without the fish seeing your line.
To find the size of the leader and tippet needed, a good rule of thumb is to take the size of your fly and divide it by 3. This will give you an approximate leader size. To find the tippet size, anglers often use one size down from their leader size.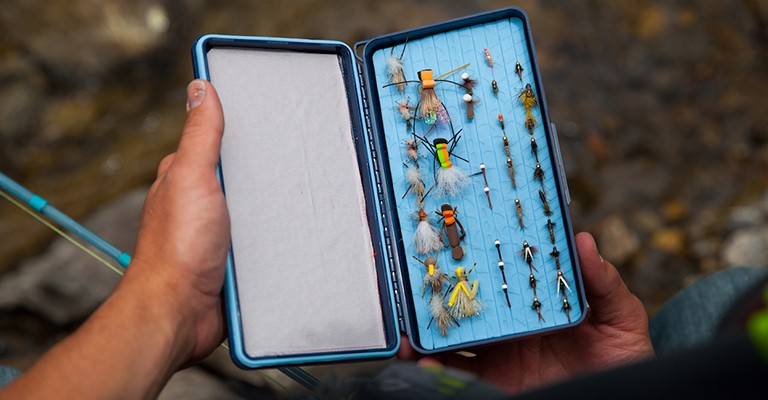 Another important piece of gear to include in your beginner fly fishing kit is a variety of realistic flies. You'll want to select flies that resemble the bugs in the area you're fishing. There are two main ways to classify fly fishing flies: Wet flies and dry flies.
Wet Flies: Wet flies imitate hatching flies, so your lure sits under the water. There are several different types of wet flies to choose from including emergers, streamers, and nymphs. The best type of fly for beginners is a streamer because they cast in a similar way as traditional fishing lures and can be used in nearly every stream condition or time of day. If you choose to use emergers or nymphs, you may need some extra equipment such as strike indicators or split shot weights.
Dry Flies: Dry flies sit just on or above the surface of the water and imitate adult insects. Dry flies are often harder to cast, require more knot-tying skills, and need to be used within the correct conditions to generate a strike.
Flies can come in a variety of different sizes, but the two most common sizes are 14 and 16. For your first outing, you may want to pick up a variety of different sizes to try out. To make sure your flies stay protected, most anglers use a fly box for storage and transport.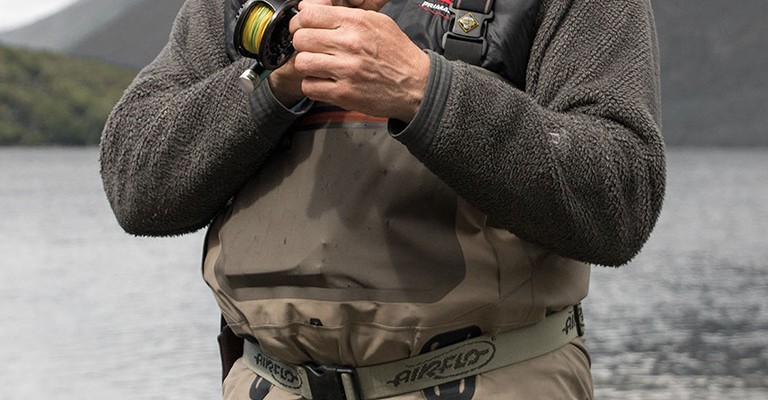 Stay comfortable while on your fly fishing trip with a quality pair of waders. Without a pair of waders, you'll have to cast from shore or be okay with getting wet. It's especially important to wear waders if you're fishing for extended periods of time or are fly fishing in colder streams and lakes. There are several different styles of waders, but many anglers prefer wearing chest waders and a pair of wading boots. The chest waders provide additional waterproof protection and warmth as well as convenient storage pockets for your fly fishing essentials.
Helpful Tip: Aside from fly fishing waders, you may want to wear a pair of polarized sunglasses too. This helps to protect your eyes from hooks and see on the water without any glare.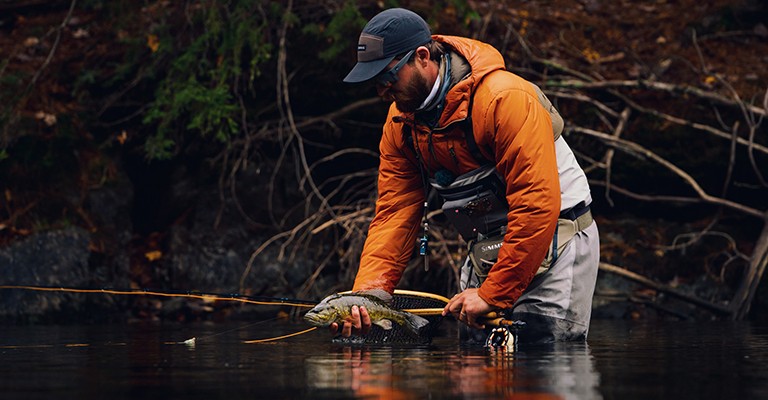 A lightweight yet durable fly fishing net is the last piece of gear you need to have in your beginner fly fishing kit. A fly fishing net is a great way to keep your catch calm and protected while releasing it from the line.
Helpful Tip: To prevent you from losing your net down the stream or river, use a magnetic net release.
With these five fly fishing essentials added to your beginner fly fishing kit, you'll be ready for your own fly fishing outing. As you develop your skills and feel more comfortable with fly fishing, you'll want to continue to expand your fly fishing gear. If you have additional questions about how to get started with fly fishing, contact one of our experts at your nearest SCHEELS.