Ice Fishing Tips from SCHEELS Expert Ben Olson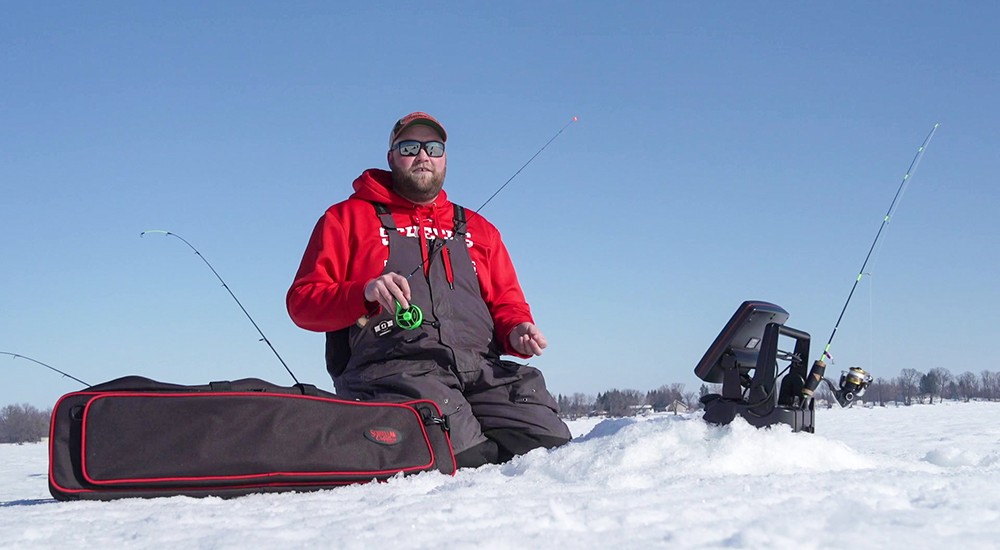 Ben Olson is a SCHEELS ice fishing expert from our Grand Forks location. Ben provides some excellent information to help you put more fish on the ice this season.
Inline reels are very effective when fishing panfish or perch while using small jigs. An inline reel allows the line to come off naturally without any twisting or spinning which allows easier detection of even the smallest bites.

AutoChart Live by Humminbird
AutoChart live is a feature on the Humminbird LCD electronics that allows you to map the contours of a lake with much greater detail. Often times standard lake chips will map the bottom in 5 foot increments, but with AutoChart live you have the ability to find the exact location of contours and map them in one foot increments.
When using a horizontal jig, your knot will tend to move on the eyelid of the jig causing unnatural movement in the water. Make sure to check the knot placement every time your lure is out of the water to ensure the best action and put more fish topside.
The two main types of ice fishing line are monofilament and braided line. Each will have distinct advantages when used in certain applications. Monofilament shines when using very light jigs for target species such as perch or panfish, while braided line is best used with larger lures or in deeper water. The lack of stretch allows for stronger hook sets on larger fish.
Using Line Leaders and Swivels on Jigging Rods
Using fluorocarbon leaders and barrel swivels does an excellent job in preventing line twists while using aggressive baits that move around constantly in the water. The swivel allows for fluid movements and rotates to prevent line twist and annoying tangles allowing you to keep your lure in the water instead of fixing twists and knots.