Benelli Shotguns: SCHEELS Top Picks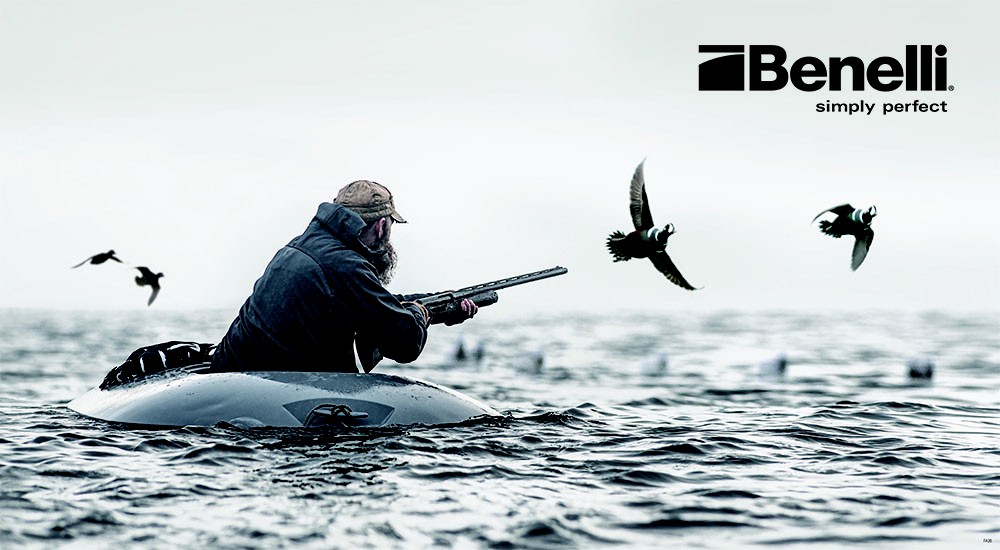 Every firearm Benelli makes demonstrates their commitment to superior technology and craftsmanship. Whether you're an avid waterfowler, upland hunter, or target shooter, a Benelli shotgun provides years of hassle-free hunting and enjoyment. Benelli's wide range of shotguns—each carefully engineered for maximum reliability—allow every outdoor enthusiast to pursue their passion. Learn more about our top Benelli shotguns for each shooting sport and find the best Benelli shotgun for your passion.
Waterfowlers: Super Black Eagle 3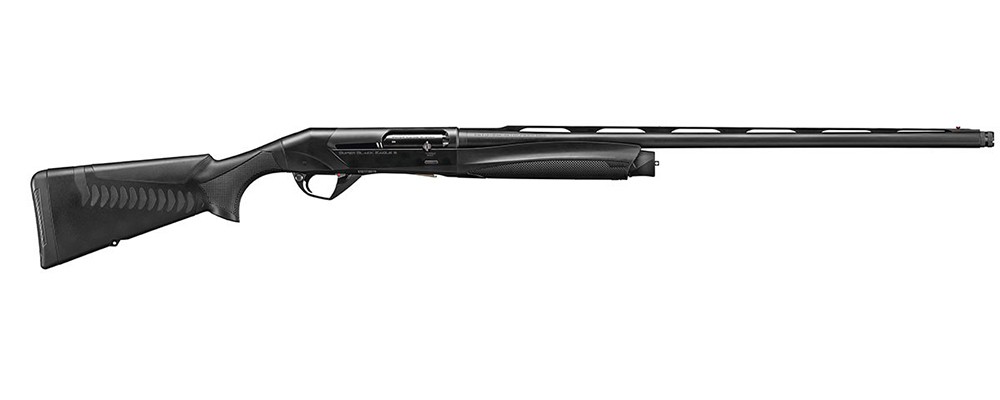 Benelli's line of waterfowl shotguns are world-renowned for their rugged reliability in any weather, and the Super Black Eagle 3 is no different. Considered by many to be the best waterfowl shotgun available, the Super Black Eagle 3 features an updated design for unparalleled modern performance. The Inertia-Driven® system reliably cycles shells from light loads to heavy magnums and requires no adjustments. This system is also designed to keep residue out of the gun's mechanism for cleaner firing and more reliable performance.
For improved ergonomics, the Super Black Eagle 3 features Combtech and Comfort Tech 3 technology. The Combtech stock comb reduces facial impact and lessens the amount of force transferred to the shooter's cheek. This results in softer, more comfortable shooting and more accurate second shots. Comfort Tech 3 technology adds shock-absorbing chevrons to the stock, further reducing felt recoil. While Comfort Tech chevrons are over 13 years old, they are still the most efficient recoil-reduction system available and have been newly optimized for the Super Black Eagle 3.
The Super Black Eagle 3 is built for waterfowl hunting, but offers reliability in a variety of hunting and shooting situations. Select models feature the new BE.S.T (Benelli Surface Treatment) coating for added durability and corrosion-resistance. A special Benelli Performance Shop Super Black Eagle 3 Waterfowl Edition with a custom-tuned trigger and action is also available.
Upland Hunters: ETHOS Semi-Automatic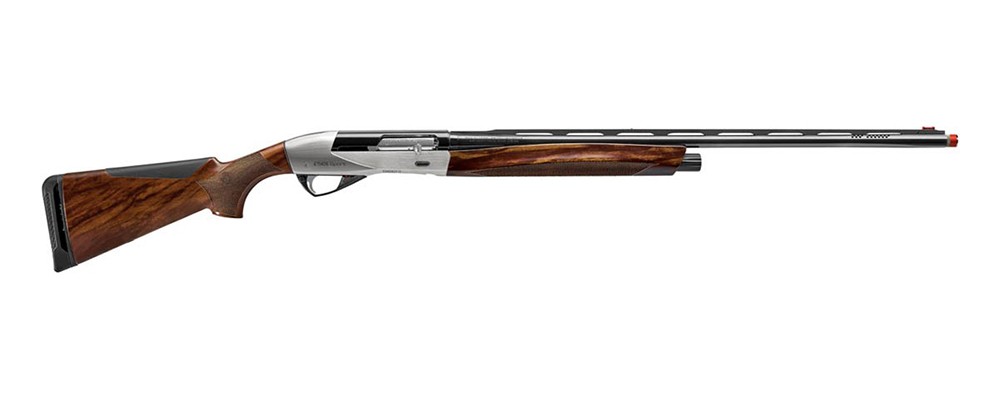 For upland hunters who prefer shooting a semi-auto, the Benelli ETHOS is an excellent choice. With the same Inertia-Driven® system as several other Benelli shotguns, the ETHOS delivers clean firing with reliable cycling. A nickel-plated receiver and AA-Grade satin walnut give a sleek look, while a beveled loading port ensures easy loading. The shotgun also features a Crio® treated barrel and Crio® choke tubes that create uniform shot patterns for repeatable accuracy.
For more comfortable shooting, the ETHOS shotgun features the Progressive Comfort® recoil reduction system. This innovative system incorporates three sets of flexible buffers that absorb recoil at different stages. Each set of buffers has a different elasticity optimized for a variety of load sizes. The first set absorbs light loads, the second is designed for field loads, and the third is optimized for heavy magnum loads. Because of this unique recoil reduction system, the ETHOS remains comfortable to shoot with several different load sizes and is great for a variety of hunts.
The ETHOS is available in a standard model with a nickel-plated receiver, as well as an ETHOS Sport model with a ported barrel ideal for shooting sporting clays.
Upland Hunters: 828U Over/Under

For the more traditional upland hunter, the classic Benelli 828U Over/Under offers an extremely lightweight and reliable bird gun. The unique steel locking system on the 828U locks the breech block directly to the monoblock, containing the pressure from a shotshell and preventing it from transferring to the receiver and hinge pins. This eliminates wear and tear on the receiver for more reliable performance and a lighter overall weight. Plus, this unique locking system better balances the gun for incredible pointability perfect for fast-flying pheasant.
Whereas most over/under shotguns reset when the barrels are opened, the 828U triggers reset when the top lever is unlocked, resulting in a more consistent action. The ejector is activated from the pressure of a fired shell, creating a smoother, more reliable action. This also eliminates the need for linkages between the trigger group and the forend for a stronger, more streamlined ejector system. Plus, since there are no linkages between the trigger group and forend, the trigger group can be removed for cleaning more easily.
The Benelli 828U also features the Progressive Comfort recoil reduction system for a more comfortable day in the field. Each 828U comes with a set of Crio® choke tubes, a shim kit, and a hard case.
The Benelli 828U Sport Over/Under features the same steel locking system as the standard 828U, but features a moveable trigger, custom-fit stock, and progressive balancing stock. This a great option for trap and skeet shooters looking for a more reliable over/under shotgun.
Target Shooters: SuperSport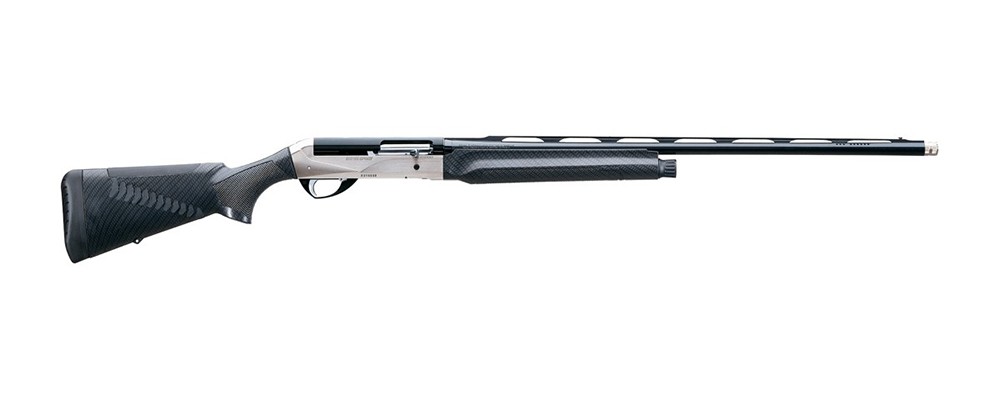 The Benelli SuperSport is a speed gun engineered for sporting clays courses and any other competitive target shoots. Like most Benelli semi-autos, the SuperSport features the Inertia Driven® system and Crio® system barrels and choke tubes for dependable power and consistent patterning. A redesigned ComforTech® gel recoil pad and comb pad reduces felt recoil by nearly 50%, helping you get on target 65% faster for more accurate follow-up shots, a must have when shooting skeet or sporting clays. Plus, an included shim kit allows you to tailor the fit of the gun and shoot more comfortably. The SuperSport comes with a set of extended Crio® chokes and a choke wrench.
No matter your favorite shooting sport, Benelli makes a shotgun that will provide you the reliable performance you need for success. From the Super Black Eagle 3 to the SuperSport, Benelli's entire line of shotguns offers hunters and shooters consistent power and accuracy. Stop by the firearms shop at your nearest SCHEELS to learn more about Benelli's high-quality shotguns, or browse our online selection of Benelli shotguns available to pick up in store.