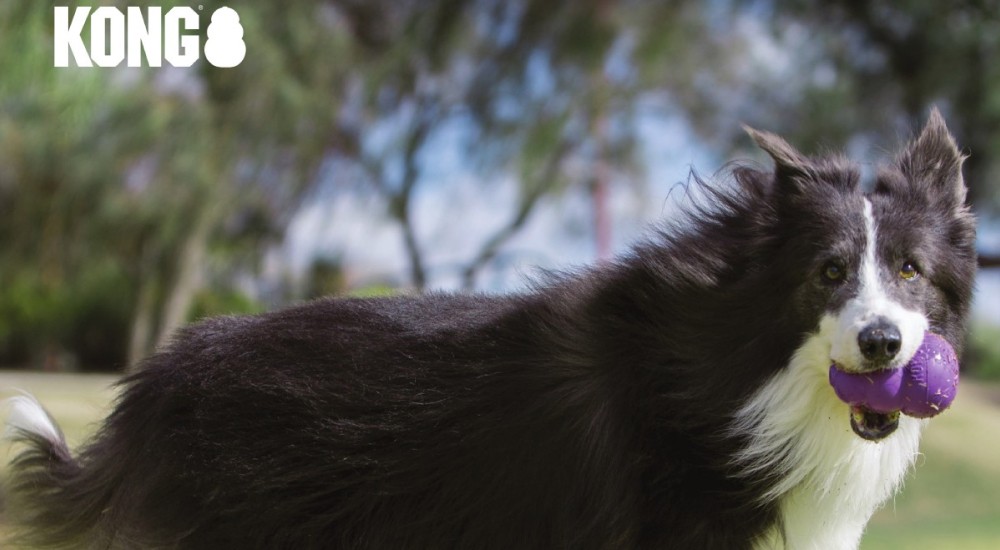 Does your dog love to chew? Whether your puppy is ripping up the couch or chewing on your favorite shoes, coming home to a mess isn't fun. Giving your dog a chew toy is a great way to keep them chewing on something that's safe for them and won't destroy your belongings! With this guide to the best chew toys for dogs, you'll find the right chew toy for your puppy, adult dog, or senior dog. Whether you need a tough chew toy for an aggressive chewer or a teething toy for your puppy, learn about the best chew toys for your dog.
Best Chew Toys for Puppies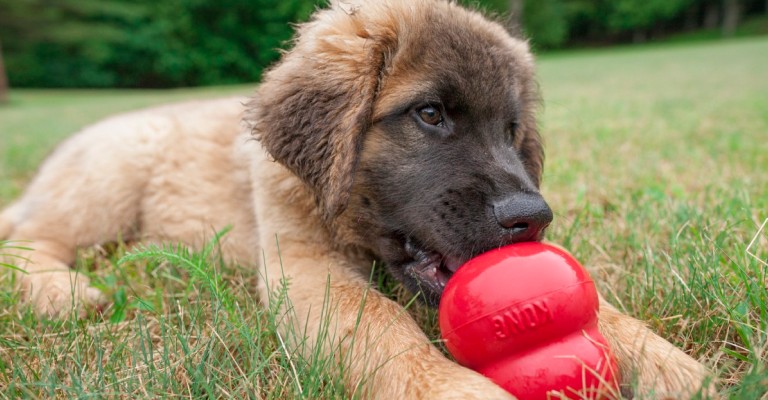 Puppies often chew to help relieve discomfort as their teeth grow in. Because of this, puppies nine months and younger are known as teething chewers. When choosing a chew toy for your teething puppy, it's important to look for softer chews that won't hurt their sensitive mouth. One of the best chew toys for a puppy is a dedicated teething toy like the Nylabone Teething Keys. Another great option is the Nylabone Puppy Starter Kit, which includes three toys for different stages of puppy development. Puppies also love the soft feel of KONG rubber puppy toys—add a treat inside the toy for an extra fun surprise for your pup! If they've been especially good, they'll also enjoy chewing an edible teething ring.
Best Chew Toys for Adult Dogs
As dogs grow older, they still have a natural instinct to chew. Adult dogs may chew for entertainment, to help clean their teeth, or even work to strengthen their jaws. When choosing the best chew toy for your adult dog, you'll need to consider your dog's chew style. Different dogs chew with different levels of intensity—choosing a chew toy suited to your dog will help them get the most enjoyment and benefit out of their new toy.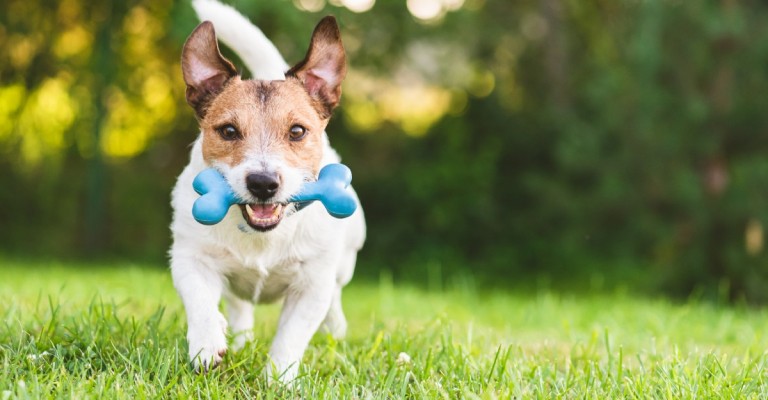 Nibblers are dogs that chew slowly and softly. These gentle chewers rarely destroy their toys, instead taking time to savor their chews. Plush dog toys are a great option for nibblers—they love the soft feel of a stuffed toy and their gentle chews will keep their toy in good condition. Dogs that chew gently also enjoy rope toys, which can help clean between their teeth. Edible chews like Greenies are also a favorite for dogs who've earned an extra special treat!
Toys for Moderate Chewers
Most dogs are moderate chewers and are somewhere in between gentle nibblers and more aggressive chewers. Since moderate chewing is the most common chewing style, there's plenty of options for chew toys! Some of the best dog toys for moderate chewers are rope toys, since they provide a firm bite and will stand up to tugs and pulls from your dog. They'll also enjoy a rubber chew toy like a KONG or a Nylabone DuraChew—just make sure it's durable enough to hold up to the occasional hard chomp. You can also reward your moderate chewer with a delicious Himalayan dog chew.
Toys for Aggressive Chewers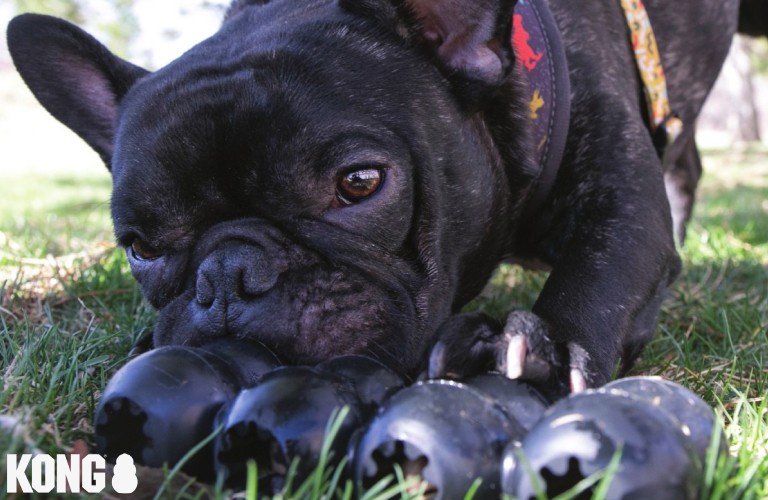 Aggressive chewers are often called "destroyers" and for good reason! Dogs with an aggressive chew style tend to quickly tear through toys, so it's best to choose a tough toy that will stand up to hard chewing. While no dog toy is indestructible, several rubber chew toys are built to stand up to tough dogs ready to chew. One of the best chew toys for an aggressive chewer is the KONG Extreme Dog Toy—it's designed with the toughest of chewers in mind and even bounces for an extra bit of fun. The MAMMOTH TireBiter is another great option for aggressive chewers thanks to its durable natural rubber. While it's important to keep an eye on all dogs as they chew, you'll want to pay special attention to aggressive chewers and make sure they don't rip chunks out of their toy.
Best Chew Toys for Senior Dogs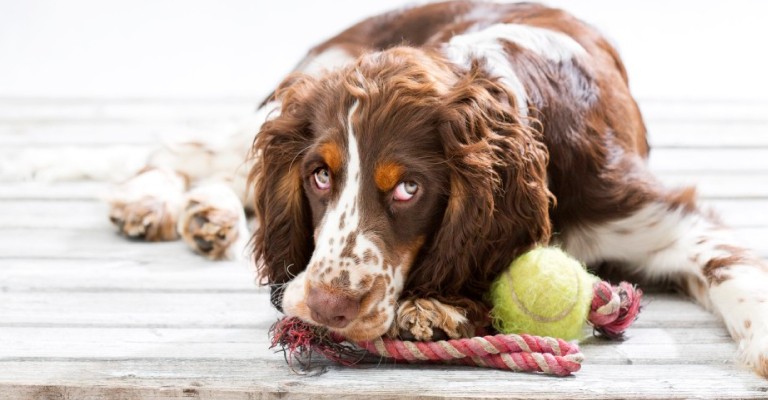 Old dogs may not be able to learn new tricks, but they still love having fun! As your dog ages, a chew toy will keep them entertained and help them strengthen their jaw. Senior dogs will enjoy rubber chew toys. It's best to choose a rubber chew toy with enough durability to hold up to multiple chewing sessions but soft enough that it won't damage their old teeth. Some senior dogs also love playing with plush chew toys for their soft feel. You can even find plenty of edible chews for senior dogs with added vitamins to keep them strong, healthy, and feeling like a pup again!
For a quick guide to the best type of chew toy for your dog, check out the list below! No matter which toy you choose for your best friend, make sure it's appropriate for their size and bite strength and always keep an eye on them as they play.
Stuffed Toys Ideal For:
Nibblers

Moderate Chewers

Aging Chewers
Rubber Toys Ideal For:
Teething Chewers

Nibblers

Moderate Chewers

Aggressive Chewers

Aging Chewers
Rope Toys Ideal For:
Nibblers

Moderate Chewers
Edible Chews Ideal For:
Teething Chewers

Nibblers

Moderate Chewers

Aggressive Chewers

Aging Chewers
Whether your dog is a teething pup, an aggressive toy destroyer, or an old companion, they'll enjoy having a new toy to entertain and help soothe them. No matter their personality or chewing style, you're sure to find the best toy for your dog (and a tasty dog treat to match) at SCHEELS.