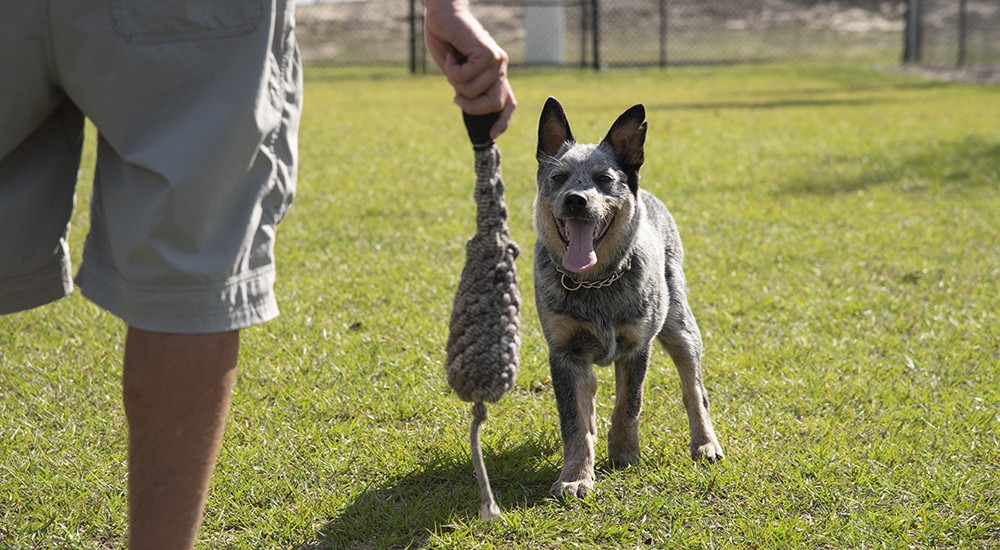 Does your dog love to chew? Whether your puppy is ripping up the couch or chewing on your favorite shoes, coming home to a mess isn't fun. That's why it's important to find the right chew toys that match your dog's chewing style. As puppies, dogs will chew to relieve pain from incoming teeth, and as they grow older, it's a natural way to strengthen their jaws and clean their teeth. It's completely normal for dogs and puppies to chew, but can be frustrating when they start to chew things they aren't supposed to or make a mess destroying their toys. This blog will help you find the best chew toys for your dog by breaking down the types of chew toys that work best based on your dog's age, chewing style, and more.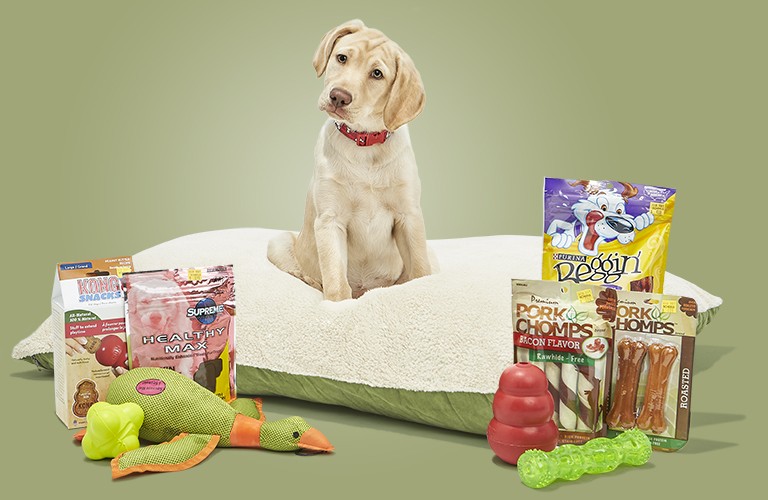 Teething Chewers
If your dog is 9 months or younger, they are known as teething chewers. All dogs have a natural instinct to chew, but when a puppy is teething, it's even more important to provide relief as their teeth come in. When looking for chew toys for your puppy, look for softer chews that won't damage their growing teeth. These include KONG rubber puppy toys, Nylabone teething keys, or a Nylabone Puppy Starter Kit.
Nibblers
When a dog nibbles, they don't destroy their toys but rather take the time to savor their chews slowly. This chewing style can be seen in adult dogs or senior dogs and allows for a wide variety of chew toy options! Rope toys, stuffed toys, and tennis balls are all affordable options for your pup. If you're looking for something more durable, rubber toys are always a good choice too. Edible chews like bully sticks and greenies are also a favorite amongst nibblers if you're looking for an extra special treat!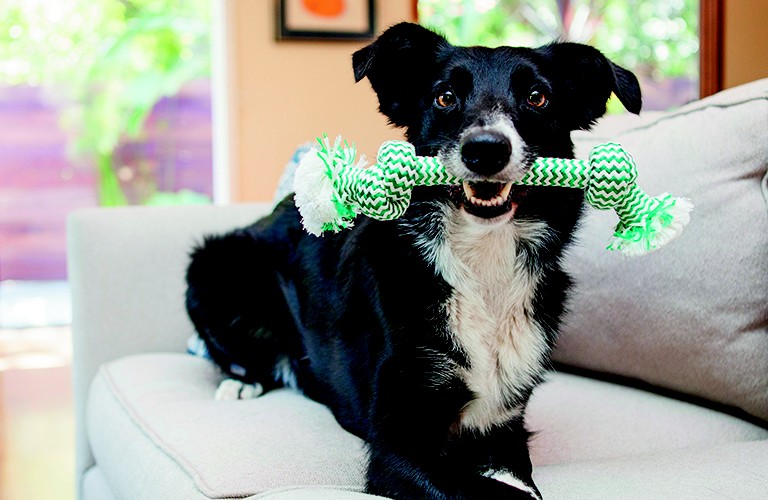 Moderate Chewers
Most dogs are moderate chewers, which is no surprise! Like nibblers, there are quite a few chew toy options for moderate chewers. Rope toys and stuffed toys can be used, but only when you can find ones made from durable materials that can't be quickly ripped to shreds. For more durable options, tennis balls and rubber chew toys are always a good choice! Moderate chewers also enjoy edible chews! Make sure to supervise your dog in case they get too excited and bite big chunks off the chew that can cause choking.
Aggressive Chewers
Aggressive chewers are the dogs who seem to destroy every toy they touch. Because of this, it is best to stay away from stuffed toys or rope toys and focus more on rubber toys. Aggressive chewers might enjoy toys like the KONG Extreme Ball for playing fetch or the KONG Extreme Dog Toy for a mentally stimulating chew toy that you can fill with treats! Nylabone chew toys are another great option for aggressive chewers who don't love rubber toys. Similar to nibbler and moderate chewers, aggressive chewers can also have edible chews while under supervision.
Aging Chewers
As your dog gets older, it's important to keep them stimulated with chew toys they can enjoy without harming older teeth. Chew toys with more give like stuffed toys and rubber toys are a good bet for senior dogs. There are also plenty of edible chews for aging chewers that provide vitamins to help with hip and joint pain, digestive health, and more!
Stuffed Toys Ideal For:
Nibblers

Moderate Chewers

Aging Chewers
Rope Toys Ideal For:
Nibblers

Moderate Chewers
Tennis Balls Ideal For:
Rubber Toys Ideal For:
Teething Chewers

Nibblers

Moderate Chewers

Aggressive Chewers

Aging Chewers
Edible Chews Ideal For:
Teething Chewers

Nibblers

Moderate Chewers

Aggressive Chewers

Aging Chewers
No matter your dog's chewing style, it is important to always supervise your dog with their chew toys. Many vets discourage the use of sticks, cheese blocks, and real animal bones because they can have harmful effects on your dog's teeth and digestive system. If you stick with the chew toys that are recommended for your dog's chew style, you and your pup will be set for success! If you have any other questions about our toys or treats for dogs, don't hesitate to contact customer service or visit one of our store locations!