The Best Fish Finder for You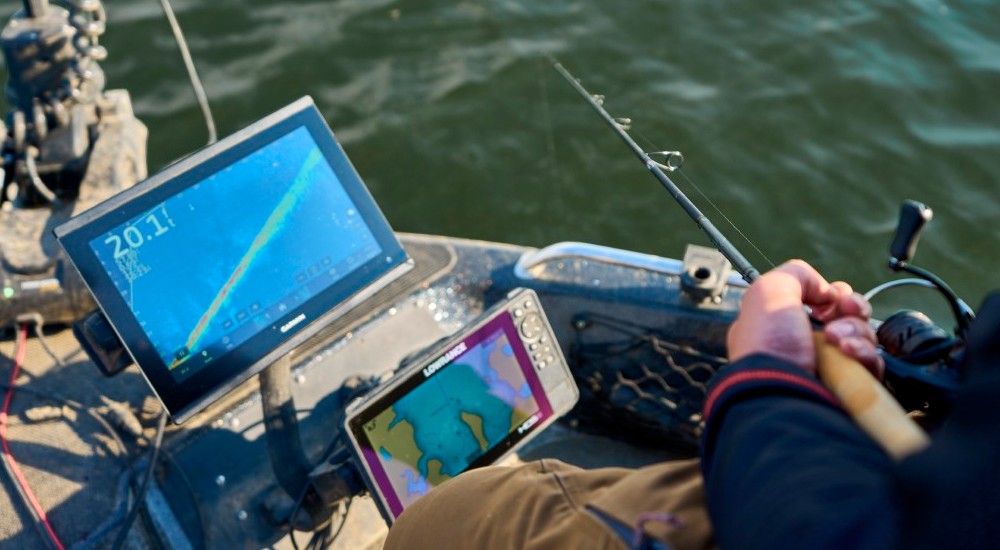 Each year fish finding technology improves to offer anglers the most accurate images of what's below the water. With this updated technology comes a wide range of different fish finders to choose from, which can make it challenging to find the best fish finder for you. Our Fishing Experts highlight the best fish finders for a variety of skill levels and applications so you can decide which is the best fish finder for your setup.
Best Kayak Fish Finder | Garmin Striker 4 Locator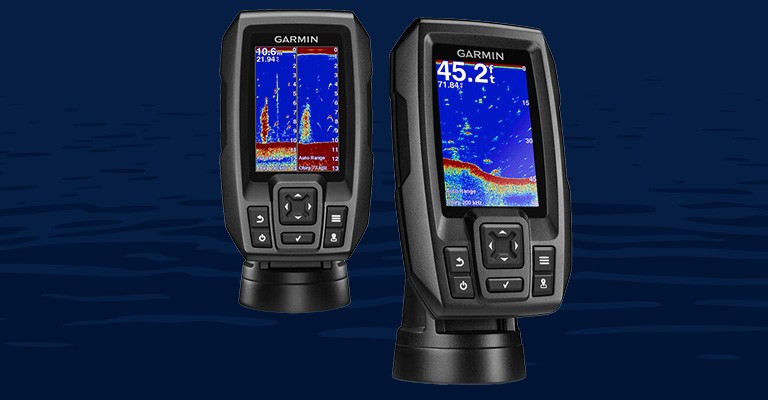 If you enjoy kayak fishing, then the Garmin Striker 4 Locator is the best fish finder for you. This compact locator is a sonar and GPS combo unit. The CHIRP sonar allows anglers to get an incredibly clear view of what's below the water, while the highly-sensitive GPS system lets you easily mark hotspots and create routes. With a four-inch display screen and seven vivid color options, the Garmin Striker4 fish finder won't take up precious space within your kayak either. Kayak fishing accessories like this fish finder will help you make the most of your time on the water!
Highlights:
Best kayak fish finder

Compact unit

GPS and sonar combo
Best Fish Finder GPS Combo | Humminbird Helix 10 G4N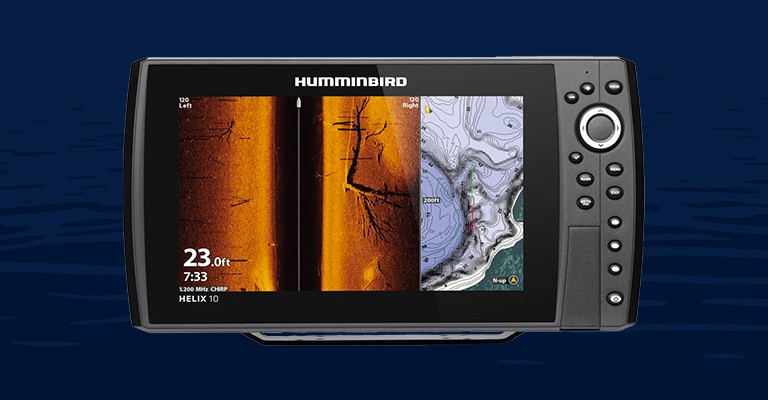 If you're looking for a locator loaded with all the latest technology, design, and compatibility, check out the Humminbird Helix 10 G4N. With the CHIRP sonar and MEGA+ Side and Down Imaging, this fish finder provides anglers with more details and better range compared to previous models. The large display screen even allows anglers to split views while still easily seeing every detail. The internal GPS and Humminbird Basemap allow you to easily navigate waters with the option to purchase industry-best Lakemaster map cards to unlock up to one-foot contours. All these features and more truly make this locator the best fish finder GPS combo on the market.
Highlights:
Best fishing finder GPS combo

Large screen for splitting views

Compatible with Minn Kota trolling motors

CHIRP sonar with MEGA+ side and down imaging

Includes Basemap with option to purchase industry-best Lakemaster map cards
Models like Humminbird Helix 15, 12, and 9 all have the same features as the Humminbird Helix 10. The only difference between these Humminbird Helix models is the screen size.
Best Fish Finder for Small Boats | Lowrance Hook2 4x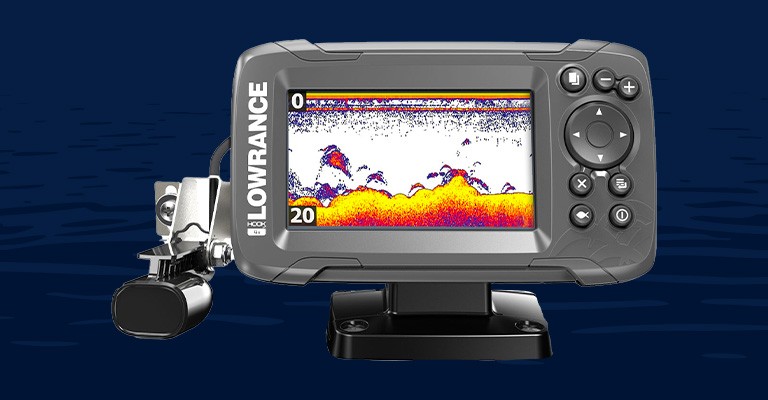 One of the best fish finders for small boats or those new to using a fish finder is the Lowrance Hook2 4x. This fishing locator is one of the easiest fish finders to use on the market because of the simplified menu, dedicated keypad, and autotuning sonar. Plus, the quick-release bracket makes for easy on and off when storing your boat. With the Lowrance Hook2, anglers won't have to worry about taking up precious console space or fumbling through complex technologies making it the best fish finder for small boats or new anglers.
Highlights:
Best fish finder for small boats

No GPS

Autotuning sonar

Quick-release bracket

Dedicated keypad and simplified menu
Best Fish Finder Under $600 | Humminbird Helix 7 G4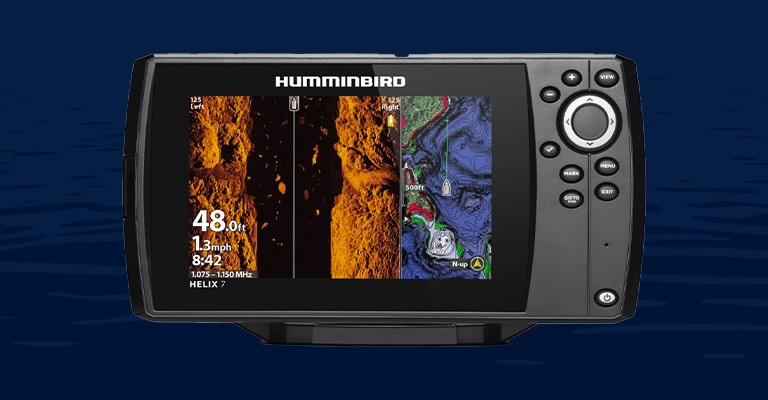 The Humminbird Helix 7 G3N is one of the most popular locators because it features GPS, CHIRP Down Imaging, and CHIRP Side Imaging while still staying below 600 dollars. With CHIRP sonar, the Humminbird Helix 7 provides super-clear sonar return so you're able to easily detect what's below and to either side of your boat. The internal GPS with built-in Humminbird base maps allows you to accurately set waypoints, identify hazards, and much more. Plus, this locator is compatible with Minn Kota trolling motors for maximum ease and convenience. If you're in the market for the best fish finder under 600 dollars, our Fishing Experts recommend the Humminbird Helix 7 G3N.
Highlights:
Best fish finder under $600

Compatible Minn Kota trolling motors

CHIP sonar with side and down imaging
With the best fish finder that's geared towards your skills and fishing strategy, you'll enjoy more success on the water. Want to learn more about fish finders? Our Fishing Experts explain how to read a fish finder or feel free to stop by your local SCHEELS to speak with a Fishing Expert.
Please Note: Due to changing inventory levels, some of these fish finders may be temporarily out of stock. We recommend checking back to see if the item is back in stock or sign up for an email notification on the product page (if available).