Best Hockey Skates for 2019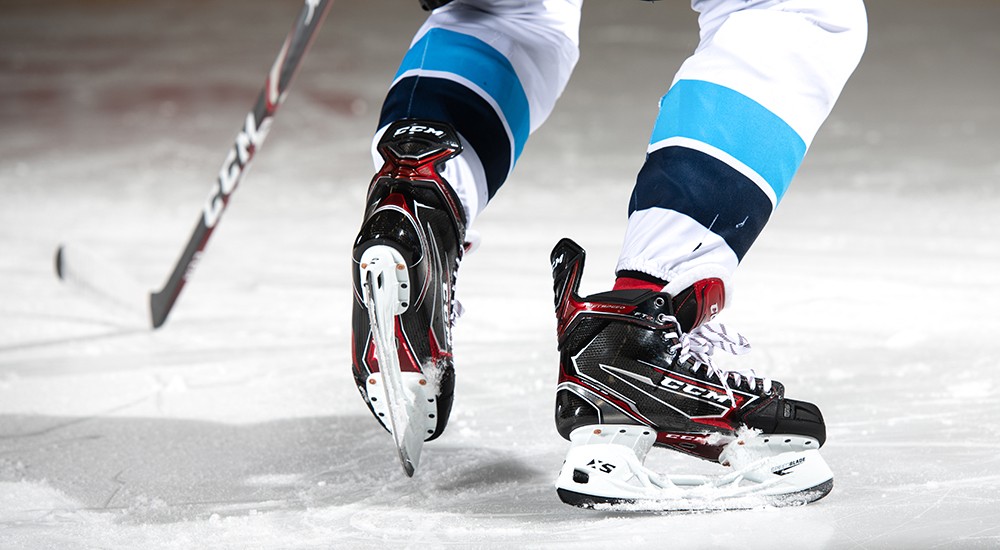 There are many options to choose from for hockey skates year over year and finding the best pair can be a challenge. Our two main hockey brands are Bauer and CCM; both are successful hockey brands, both improve their products year over year and both have three main skate lines with the boots varying by fit and performance. With a variety of brands, styles and sizes, we want to help breakdown the questions you may have so players of any level (new, intermediate or advanced) feel confident when taking the ice this season.
The Bauer Vapor X2.7 Skate is built with a new COMFORT FLEX SYSTEM, which offers step-in comfort, increased visual richness, and additional flex. A one-piece 3D Polycarb quarter construction provides comfort and makes it easier to flex. A Microfiber Liner offers even more comfort and a soft feel. A 40 oz. Felt tongue with exposed injected Metatarsal guard gives you advanced level comfort and additional skate flex for maximum agility.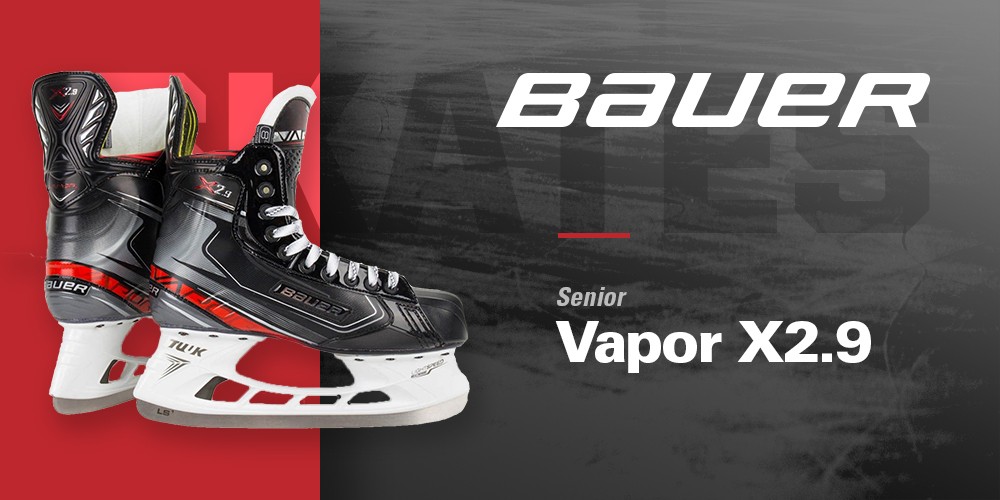 The Bauer Vapor X2.9 Skate is built with a new PERFORMFLEX COMFORT AND PERFORMANCE SYSTEM, which delivers step-in comfort, premium performance, enhanced fit, and value. A 3D-Lasted Tech Mesh Quarter, used by 1,000 pro players globally, offers support and thermoformability for optimal performance. A 48oz. Felt tongue with injected metatarsal guard provides advanced level comfort and protection. The skate features AeroFoam Technology, an increased foam thickness that offers maximum comfort and thermoformability. A Hydrophic Microfiber Liner provides premium comfort with a nice soft feel and added moisture management properties. A Form Fit+ footbed hugs your foot and offers additional comfort with memory foam. Comfort Edge padding delivers high-end value and premium comfort in every stride.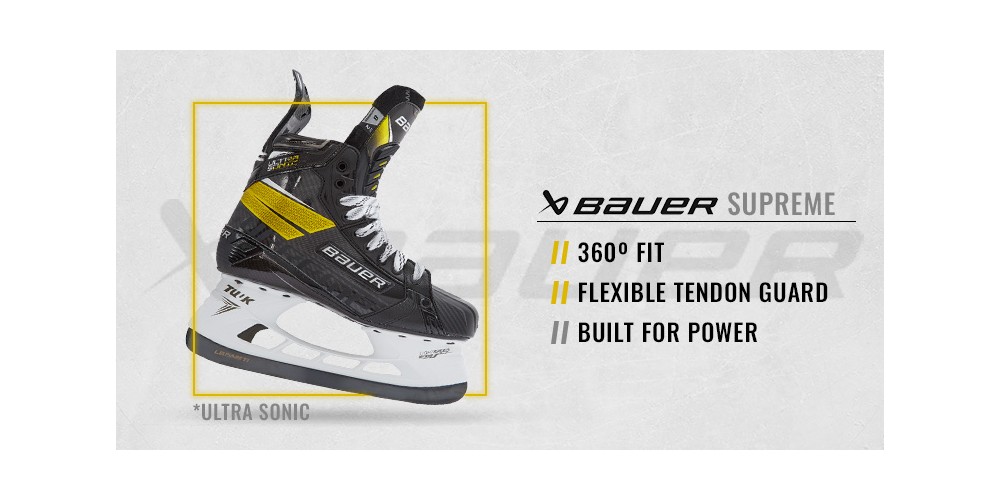 The Bauer Supreme S27 Skate's fiber composite boot keeps you light and explosive. The Form-Fit footbed's mid-density foam base provides a balance of support and comfort.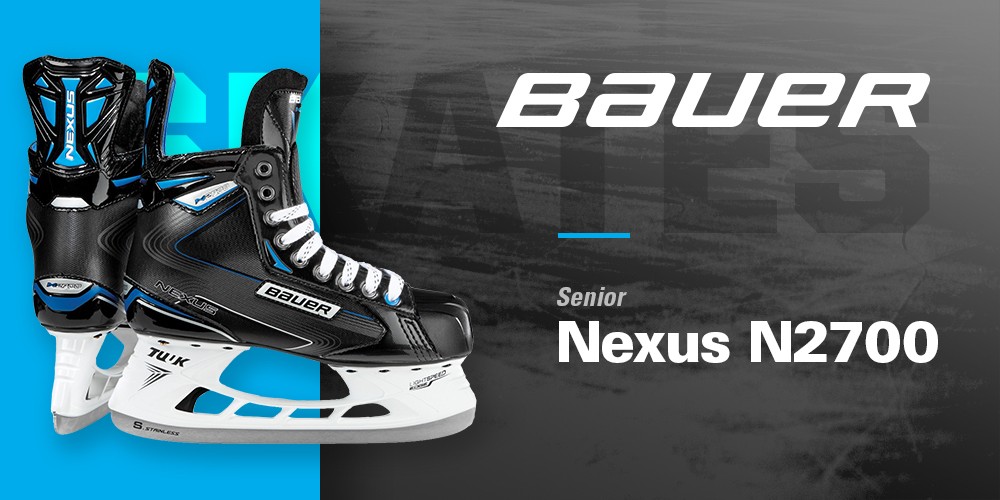 Comfort meets performance with the N2700 Skate. Built for a high profile foot, the N2700 features a 3-D Trueform tech boot with comfortable, lightweight memory foam ankle padding.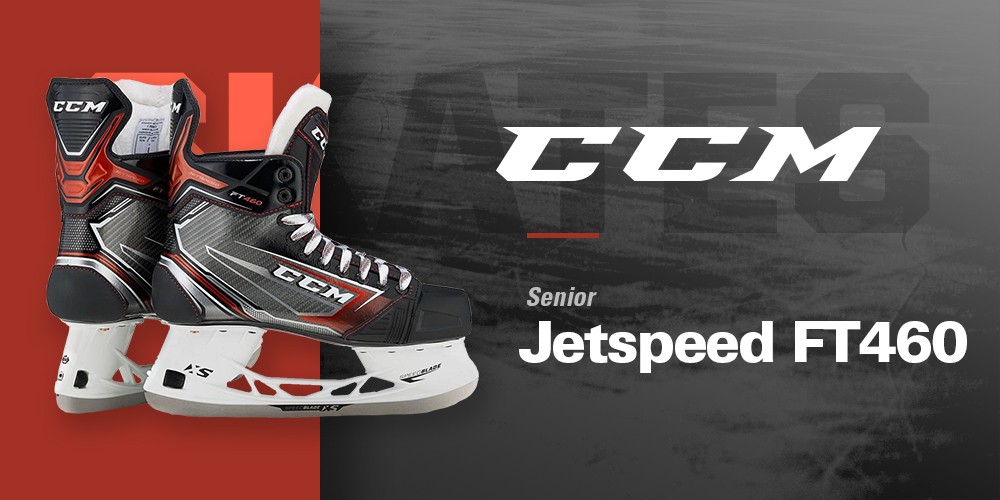 Brand new for 2019 are the CCM JetSpeed FT460 Senior Hockey Skates! The CCM JetSpeed FT460 Skates build upon the concepts that made the JetSpeed line one of the best on the market by making key improvements to help maximize comfort, durability, quickness, and top speed!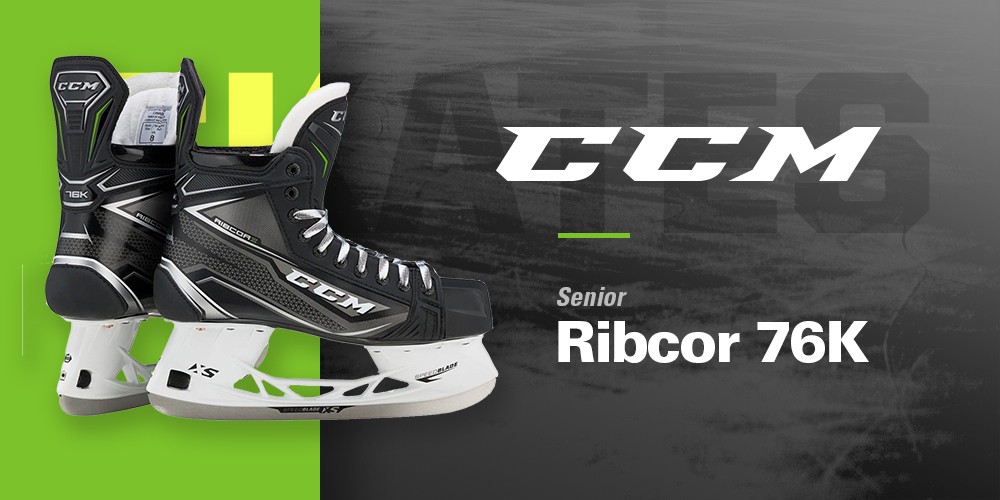 The new CCM Ribcor 76K skate features a refined design and the addition of the new SpeedBlade XS. With its unique combination of unequaled comfort, fit and performance, the Ribcor 76K is a skate in its own league.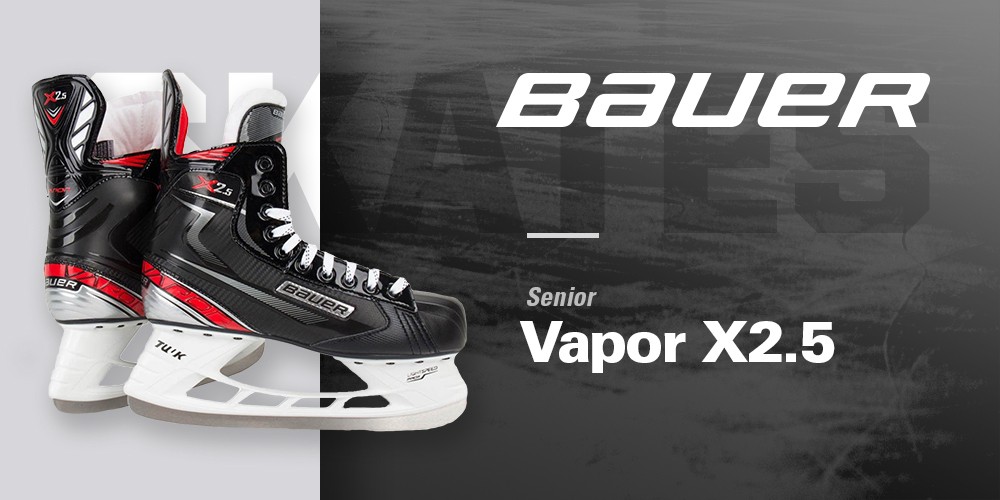 The Bauer Vapor X2.5 Skate is made for recreational to intermediate players and features a 30oz. felt tongue with metatarsal guard for comfort and protection. A one-piece 3D Polycarb quarter offers a better fit, more comfort and easier flexing. An Injected TPR outsole provides additional flex for optimal performance and ease of use. S-Stainless steel in the blades delivers great value and durability while the anatomical 2-piece tongue offers comfort and flex on every stride.