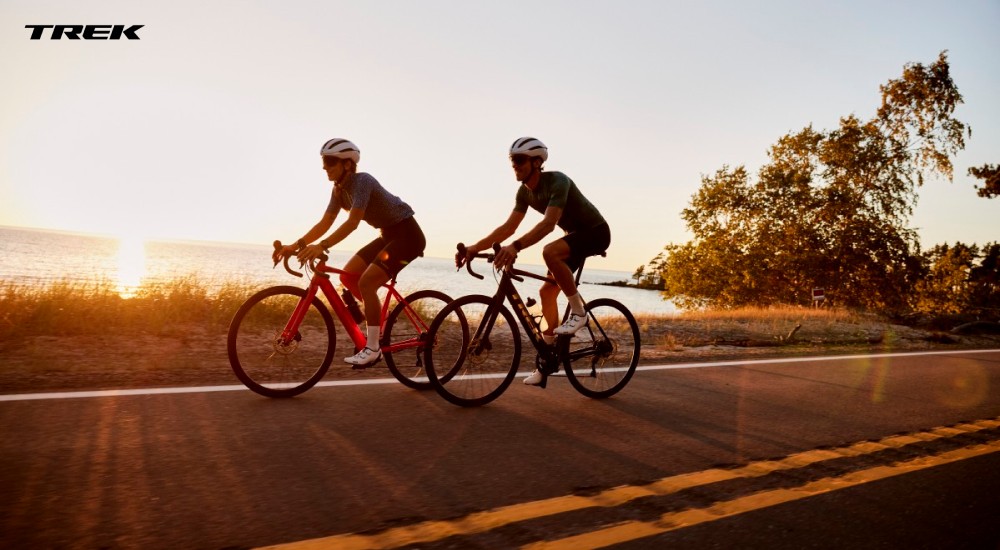 Whether you ride for fun, exercise, or to commute, it's important you choose a bike made for the road. Road bikes are specifically designed with lightweight frames and narrow tires for speed and efficiency on asphalt or gravel. When choosing the best road bikes of the season, our Experts look for premium construction, versatility, and plenty of comfort and convenience features. Trek road bikes have taken the lead with a lineup of unbeatable options. Find out which road bike is best for your riding style with our Expert picks below.
Best Performance Road Bike: Trek 2023 Emonda SL 5 Road Bike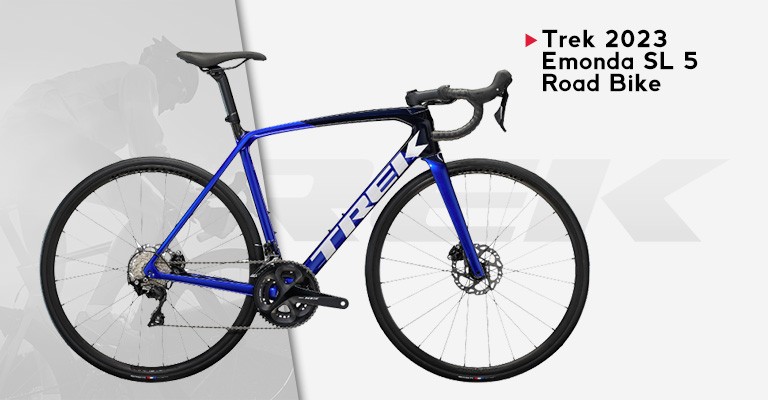 Why Our Experts Love It:
Construction: The carbon composite frame is lightweight and aerodynamic.
Speed: This bike is fast without sacrificing control or stopping power.
Value: The performance of the most premium road bike at a price friendly for beginners.
Best Gravel Road Bike: Trek Checkpoint
Trek Checkpoint bikes are the all-purpose road bikes made specifically for gravel. Whether you're racing, bikepacking, or commuting, the Checkpoint line brings the versatility.
Trek 2023 Checkpoint SL 5 Road Bike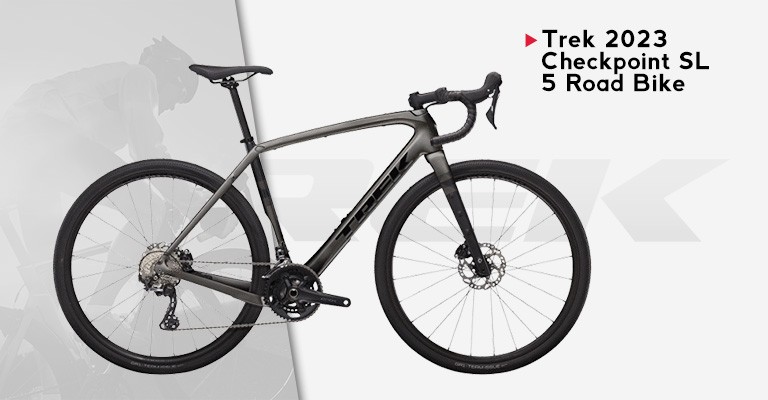 Why Our Experts Love It:
Speed: To go fast on gravel, you need a bike with massive tire clearance and progressive geometry. The Checkpoint SL 5 delivers speed while still giving great control.
Internal Storage & Mounts: Bring what you need with you so you're always ready for adventure.
Comfort: The IsoSpeed decoupler absorbs bumps, shocks, and any rough spots that bounce you around—even on the longest rides.
Trek 2023 Checkpoint ALR 5 Road Bike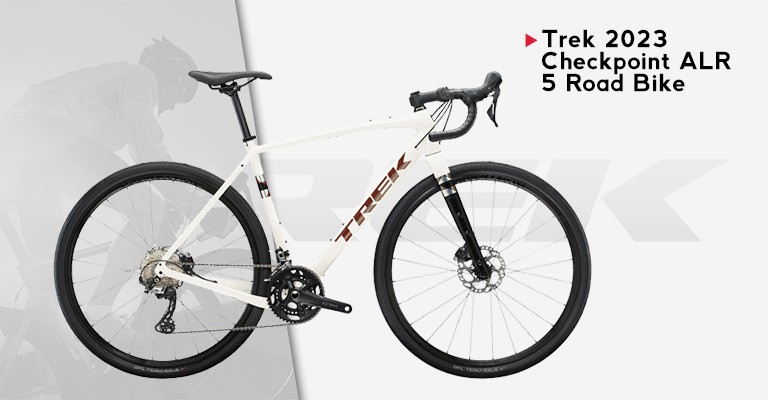 Why Our Experts Love It:
Value: The best performance-to-cost ratio in the gravel bike lineup.
Versatility: Ready for your ride style. Bumpy gravel roads, city commutes, and bikepacking routes are no problem for the Checkpoint ALR 5.
Stability: Massive tire clearance means this bike was made for leisurely rides.
Best Traditional Road Bike: Trek Domane
If you're looking for a more traditional road bike, the Trek Domane line delivers a smooth and fast experience. Plus, comfort is always the top priority—a must on long rides!
Trek 2023 Domane SL 5 Gen 4 Road Bike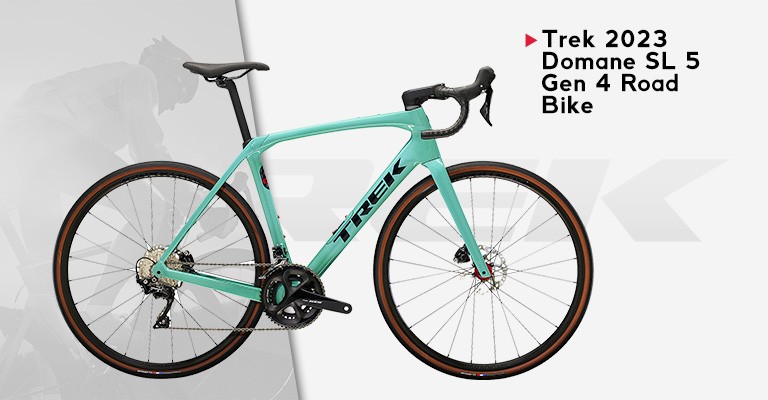 Why Our Experts Love It:
Lightweight Construction: The 500-series OCLV Carbon frame keeps the weight down to reduce fatigue.
Tire Clearance: Fits tires up to 38mm with fast 32mm tires included. Enjoy a smooth ride everywhere from fresh pavement to light gravel.
Smooth Ride: Newly-refined Gen 4 IsoSpeed for maximum shock absorption.
Trek 2022 Domane AL 4 Disc Road Bike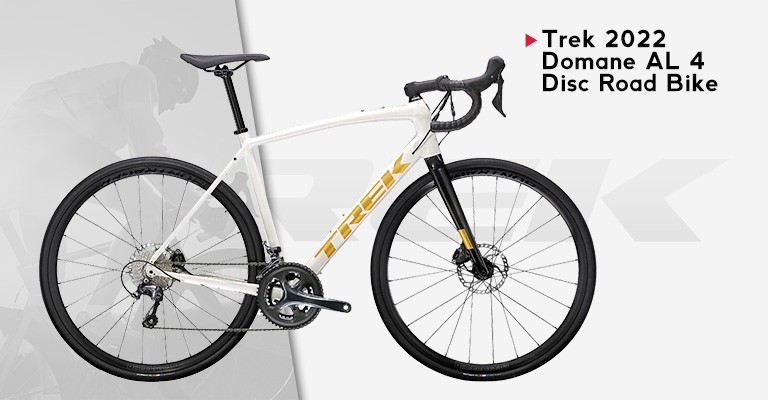 Why Our Experts Love It:
Anti-Fatigue Construction: The IsoSpeed Carbon fork tilts forward to absorb vibration and take pressure off your arms.
Stopping Power: Hydraulic disc brakes ensure immediate and powerful braking every time.
Versatility: Extra tire clearance and plenty of mounts make the Domane AL 4 perfect for any road adventure.
No matter where your adventure takes you, you'll always be glad you have a comfortable and reliable bike. With our selection of the best road bikes, you're sure to find the perfect fit for you. Once you find the right bike, make sure to check our guides to the must-have bike accessories and what type of bike helmet to buy to make your rides even better. Still not sure which bike is right for you? Read our Expert guide for how to choose a bike or contact a Bike Expert at your local SCHEELS.