The Best Sleeping Bags of 2021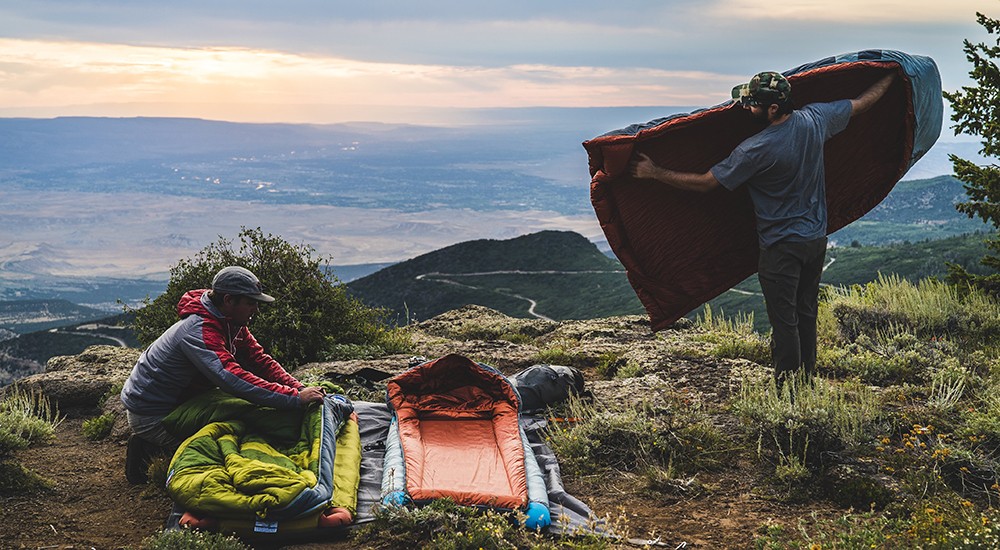 When it comes to choosing the right sleeping bag, there are a lot of factors to consider. What is the climate you'll be sleeping in? How far will you be carrying the sleeping bag? How much should your sleeping bag weigh? We did some research and compiled our best sleeping bags for your next adventure so you can find the answers to your questions!
Best Sleeping Bags for Kids
When it comes to choosing kids' sleeping bags, the first thing to consider is how they will be used. Do they need something for sleepovers at their friend's house or are they camping out in a tent? The bottom line with sleeping bags for kids is finding something small and comfortable that will help them sleep through the night when they are away from their beds.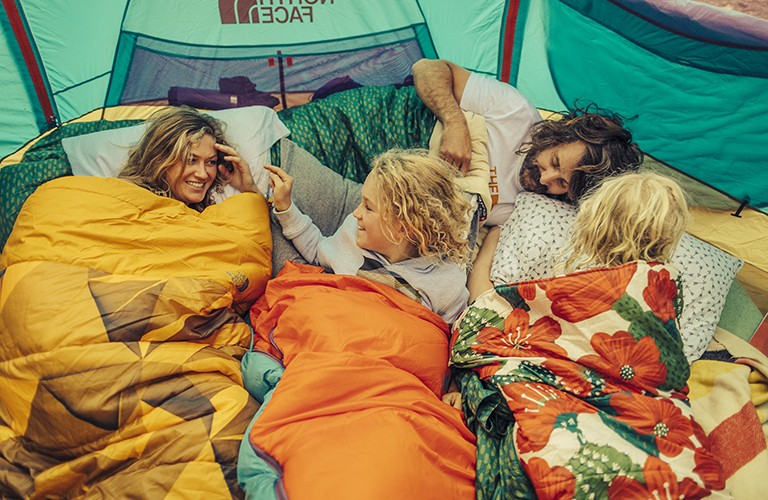 For weekend sleepovers, we recommend the Coleman Illumi-Bug Sleeping Bag. This sleeping bag comes at a great price point and can also be used for casual camping. The ThermoTech® insulation will keep them warm in temperatures as low as 45°F while the rectangular shape allows them to stretch out as they sleep. Complete with an interior pocket to hold their phone or other small items, this sleeping bag is a great choice!
If you're planning to take your kids on a backpacking trip, we suggest getting the Youth Marmot Trestles Sleeping Bag. This sleeping bag provides complete coverage and warmth in temperatures as low as 30° F. The compression stuff sack makes this sleeping bag for kids compact so they can easily store it in their backpacks as they log on the miles.
Best Sleeping Bags for Backpacking
Whether you've been backpacking for years or you're trying it out for the first time, the type of sleeping bag you use can make or break the trip. The most important factors to consider when shopping for a backpacking sleeping bag are weight and portability. We added our top picks for backpacking sleeping bags below!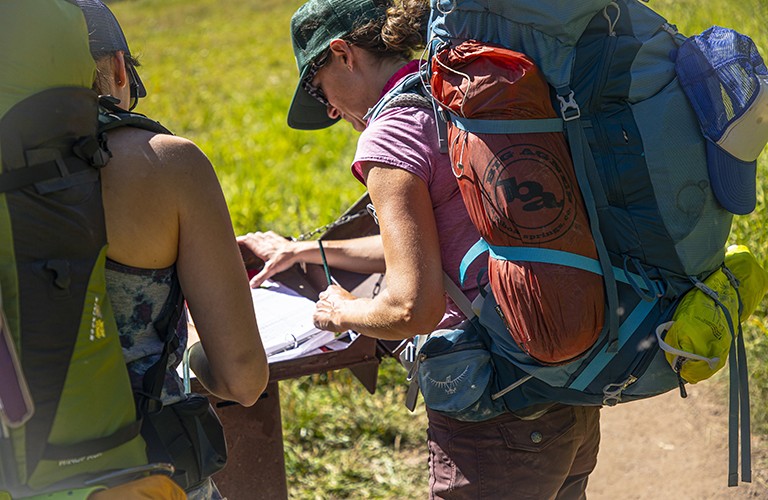 For those new to backpacking, the Kelty Cosmic 40 Sleeping Bag is an excellent choice! This backpacking sleeping bag comes at an affordable price for a down bag and comes from a trusted brand. Down sleeping bags like the Kelty Cosmic 40 are perfect for backpackers because of their lightweight, compact design!
For experienced backpackers looking for an upgrade, we suggest trying a Western Mountaineering sleeping bag. This premium sleeping bag brand was developed by two northern California mountaineers who use the finest ethically sourced goose down, meticulous design, and excellent craftsmanship to provide some of the highest-quality sleeping bags you can get. Western Mountaineering sleeping bags come with a lifetime warranty so you can trust these sleeping bags to be a worthwhile investment for future backpacking adventures.
Best Sleeping Bags for Cold Weather
When you're getting ready for camping in the cold, it might be tempting to pull out the same sleeping bag you use for summer camping and pack a few extra blankets. However, when you're camping anywhere that the temperature gets below 30°F, having the right sleeping bag is essential for your safety and preventing hypothermia.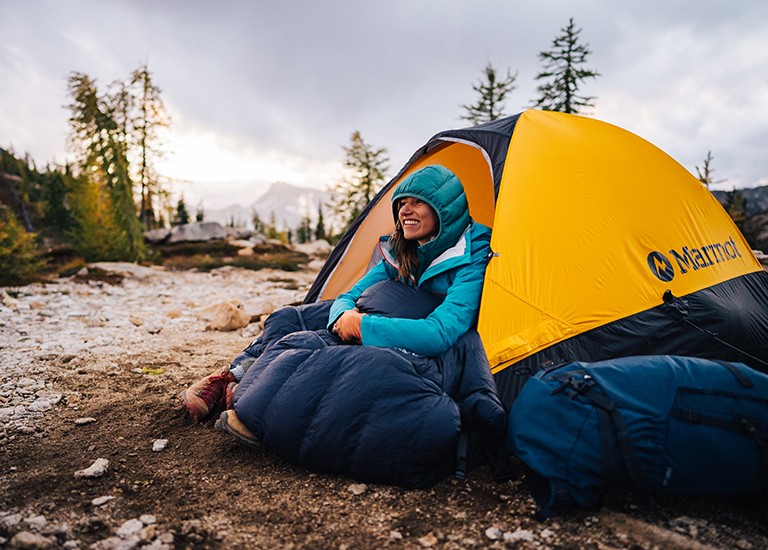 For those just getting into cold-weather camping, the Kelty Cosmic 0 Sleeping Bag is a great choice. Kelty is known for designing high-quality products at prices that won't break the bank. This bag is filled with water-resistant filling to ensure a warm, comfortable night's sleep.
If you're looking for a sleeping bag that can endure extreme cold, the Browning McKinley -30 Sleeping Bag is your best option. This heavy-duty sleeping bag is a popular choice for hunters and has an oversized, hooded, rectangular style that is made of multiple layers to keep you warm in temperatures as low as -30°F. This cold-weather sleeping bag uses Techloft Insulation which is made of multi-hole, staple-length micro-denier fibers with a silicone finish for the best insulation, loft, and compactness.
Best Sleeping Bags for Camping
Camping sleeping bags are often less technical than backpacking sleeping bags, which opens up your options for features like insulation and bag shape! We added our favorite synthetic sleeping bag for camping as well as one of our most popular down-filled sleeping bags for an example of your options.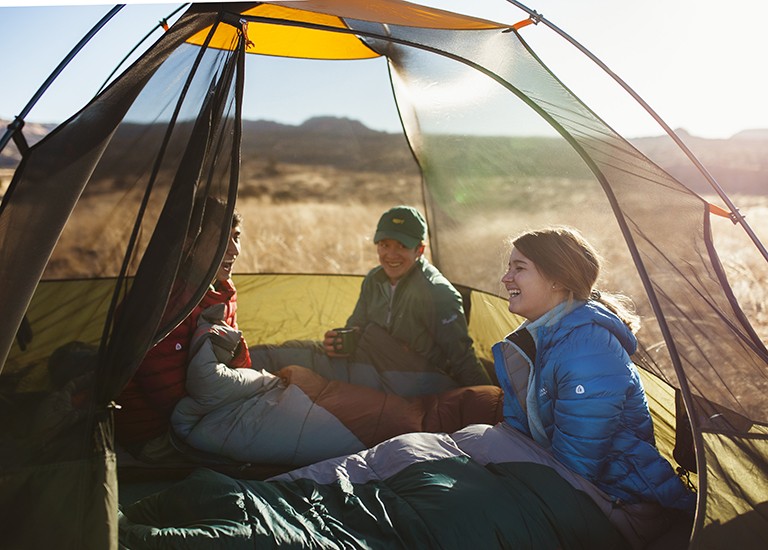 If you're camping for the first time and looking for a reliable, budget-friendly sleeping bag, the Coleman Dexter Point 40 Degree Sleeping Bag is a great choice. This sleeping bag has a patented zipper system that prevents snags and Fiberlock™ Construction to keep the insulation in place. This camping sleeping bag will keep you warm in temperatures as low as 40°F, and easily packs up with the Roll Control™ System and Quick Cord™ no-tie closure.
For dedicated campers, we recommend the Kelty Galactic 30 Dridown Sleeping Bag. This sleeping bag is designed with DridDown insulation to provide the lightweight, compressible comfort of a down-filled bag along with the water resistance of a synthetic bag. The cinch cord at the top of this sleeping bag keeps you cozy during cooler nights while the anti-snag zipper makes getting in and out easier than ever.
No matter where your next adventure takes you, we want to make sure it's as enjoyable and comfortable as possible. We carry a variety of other sleeping bags to suit your needs if you're looking for additional options. If you're looking for more camping information, be sure to check out our blogs on how to choose a tent for camping or what to pack for backpacking, so you can be equipped with the best gear for your next adventure!