Tips and Product Reviews with Brad Hawthorne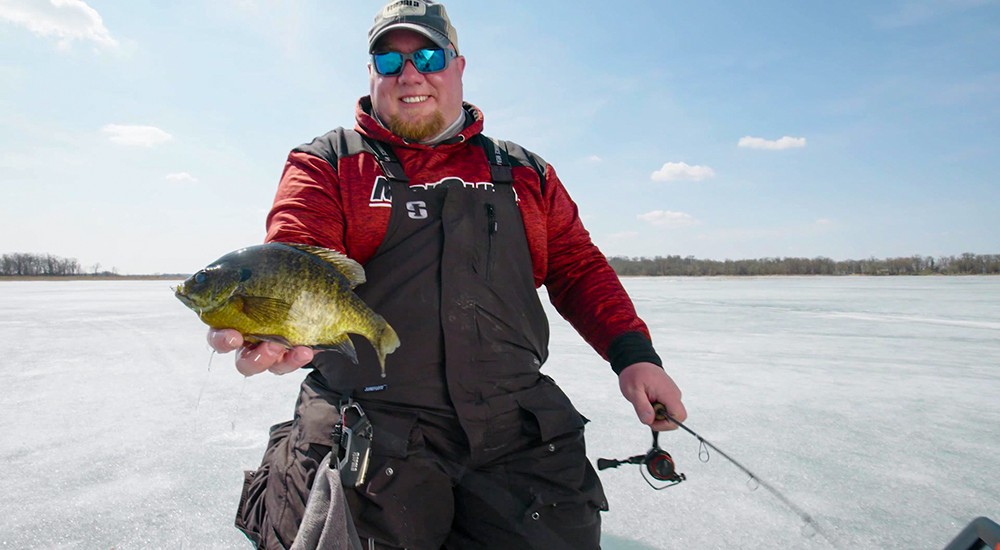 Professional angler Brad Hawthorne shares a few tips and reviews some of the top products of the season aimed at making your ice fishing experience more productive and enjoyable.
VMC's newest version of the tungsten fly has a bit more plastic on the back end which gives a slower action and allows the lure to glide through the water with more ease which aids in enticing the fish to bite.
For the ice angler who loves using multiple electronics, Marcum has developed the ultimate shuttle accessory to place your sonar, camera, GoPro or electronic of choice into one convenient package.
Rapala has designed the number 6 slab rap with trophy videos of water in mind. When targeting large fish such as greenbacks on Lake Winnnipeg, this can be just the bait you need to entice the big ones into biting.
Otter sleds are some of the most durable and versatile sleds on the market. They can be used for fishing, farming, hunting, building or any other application where materials need to be hauled efficiently.
Weighing in at a mere 5.3 pounds, the Lite Flite by Strikemaster is an excellent attachment for your standard auger or cordless drill that is lightning fast and easy to maneuver.
The most important and often overlooked component of your flasher is the transducer. Making sure all the ice is removed each time the unit is out of the water is the best way to keep everything running smoothly.