How to Choose the Right Hiking Boot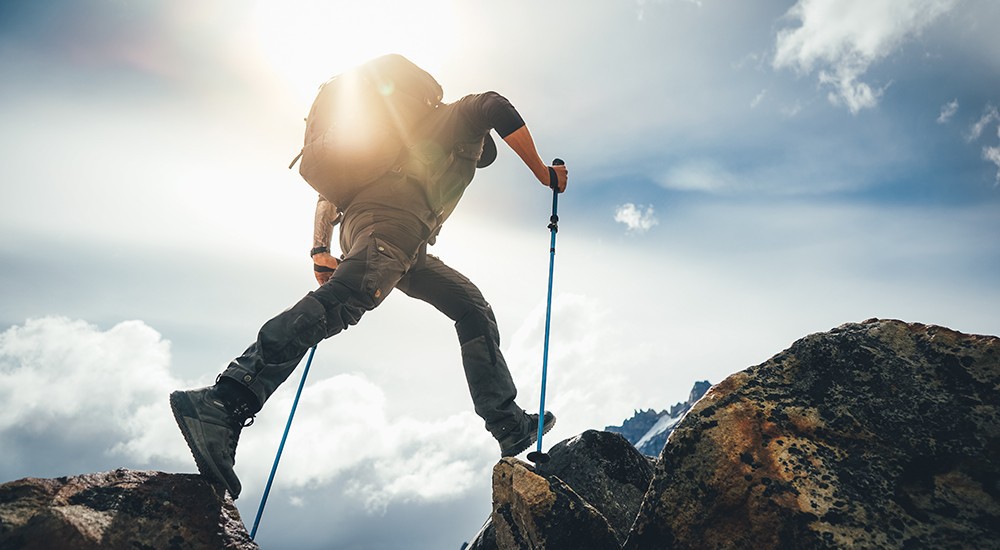 Hiking at a state or national park is a perfect way to spend an hour, day, or even a week. This outdoor experience can come to a screeching halt if your feet start hurting from blisters or get soaking wet. If you're looking for a new pair of hiking boots or hiking shoes, make sure you consider the type of hiking you'll be doing for the best comfort and support during your trail adventures.
Although there are a few different options for hiking footwear, the three most common types are hiking boots, hiking shoes, and trail running shoes. Each of these hiking footwear options is designed for different types of hiking as well as offering the best support for day or extended hikes.
Hiking Boots
If you plan to hike off trail or for longer than one day, you'll want to invest in a quality pair of hiking boots. With a hiking boot, the mid- to high-cut offers better ankle support, while the stiffer midsole provides the support and stability needed when hiking on uneven terrain. It's important to make sure to break-in your hiking boots prior to hitting the rugged terrain.
Hiking Shoes
When you're planning on going for a day hike, hiking shoes offer the necessary support, comfort, and protection you need while on a defined trail for shorter periods of time. With hiking shoes, you'll enjoy a lower-cut making them lightweight and offering more flexibility for easy moving. Hiking shoes are a great warm-weather option because many of them have breathable uppers and less-restrictive ankle support to prevent your feet from overheating too quickly. Plus, hiking shoes don't require as much time to break-in compared to hiking boots.
Trail Running Shoes
Trail running shoes, often called trail runners, are perfect for those who are planning on running the hiking trails. Trail runners combine the lightweight design and feel of a traditional running shoe with the traction and stability of a hiking shoe. Also, you can wear trail running shoes for your day hikes too as they offer enough protection and stability to keep your feet feeling comfortable.
You want to make sure that your hiking boot, shoe, or trail runners have exactly what you need for your trail experience. Make sure to keep in mind these top four features to look for while selecting your next hiking boot, shoe, or trail runner.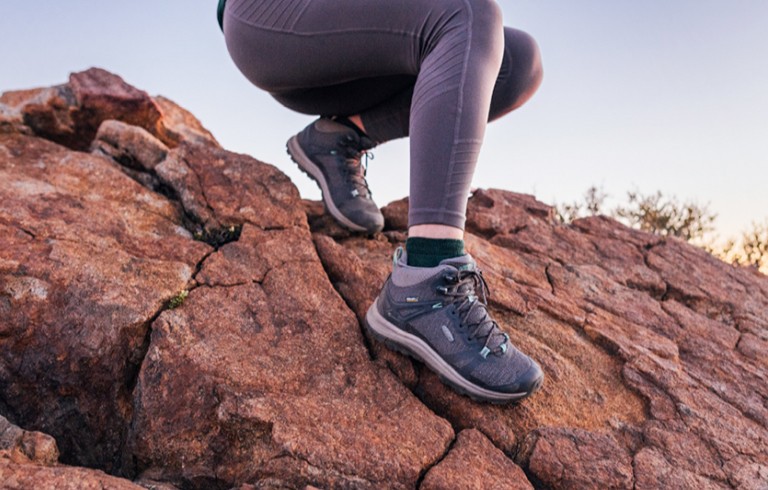 Waterproof: With a waterproof hiking boot, shoe, or trail runner, your feet stay dry from rain or wet trails which makes your trail experience more enjoyable and prevents blisters from forming. Most waterproof hiking boots and shoes feature a breathable membrane made from Gore-Tex so your feet won't feel too stuffy and warm on a summer hike.
Traction: Most hiking boots and shoes feature a lugged outsole for better grip on muddy or uneven surfaces. A lugged outsole means that there are deep grooves or ridges on the bottom of your shoe to increase the traction. The deeper the lugs on the outsole to better the traction they offer.
Material: What the hiking boot or shoe is made of is key in determining the durability, weight, and breathability. With a leather upper you'll enjoy longer wear, while a synthetic upper offers better breathability and less weight.
Insulation: If you're planning on hiking in cooler climates, you'll want to make sure that you find a hiking boot that features synthetic insulation. This type of insulation dries quickly and offers more warmth than a second pair of socks.
Keeping in mind the type of hiking you plan to do and the features you would like to have in your next hiking shoe or boot, check out these three top picks from the SCHEELS hiking experts.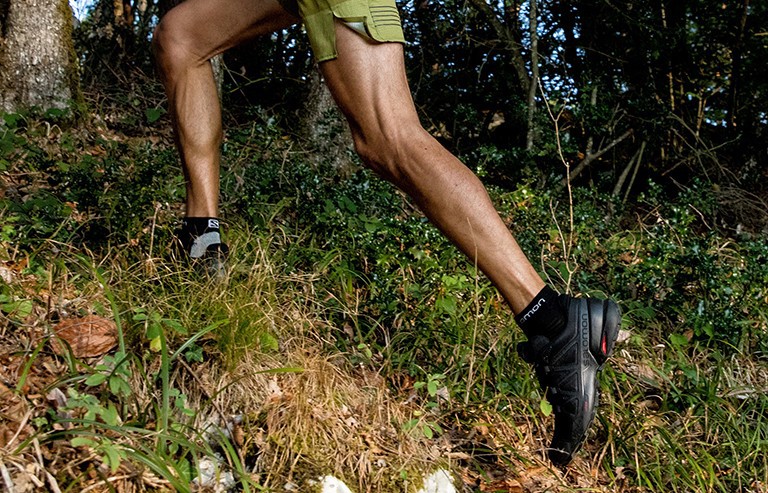 Salomon Speedcross 5 Trail Running Shoe
The Speedcross Salomon trail running shoes are perfect if you plan on running or hiking defined trails. These trail runners have an outsole made of rubber which features chevron lugs for great grip on muddy or soft trails. With a mesh upper, these Salomon trail running shoes will stretch with your foot's movement for maximum comfort as well as breathability on a hot day. For a lightweight fit, stability, and traction, the Speedcross Salomon trail runners are ideal for a day hike or trail run.
KEEN Durand Mid II Men's Hiking Boots
This KEEN hiking boot features a mid-cut to provide the ankle more support for rough trails or more challenging terrain. The breathable waterproof membrane keeps water from reaching the interior of your hiking boot, while the four millimeter multidirectional lugs offer better grip and traction on uneven or wet surfaces. With these features, the KEEN Durand II hiking boots are ideal for your day or extended hike on or off the trail.
KEEN Terradora II Women's Hiking Boots
With the Terradora II KEEN hiking boots, your feet will stay dry and comfortable from rain or wet trails. The rubber outsole with 4mm multidirectional lugs will grip uneven or slippery terrain, while the mid-cut supports the ankle. To offer extended wear, these women's hiking boots feature a combination of nubuck leather and textile for a durable upper. If you're looking for a hiking boot that's specific for women's feet and ideal for more challenging terrain, the Terradora II KEEN hiking boot is a top pick.
For your next hiking adventure, make sure you have the right hiking boots, hiking shoes, or trail running shoes to keep your feet happy.