Choosing the Right Snowboard for You
By Chase Magruder | SCHEELS Winter Sports Expert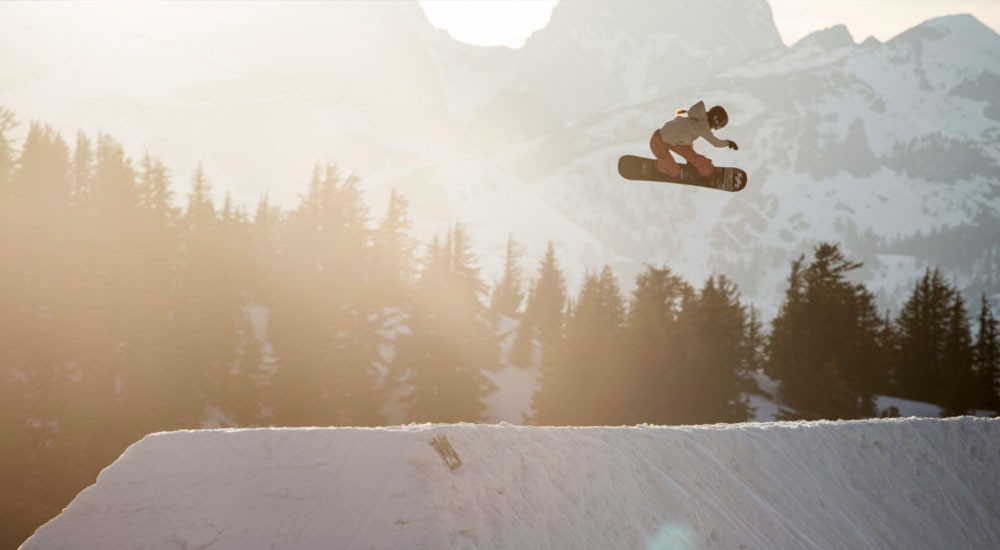 The feeling you get leaving the shop with your new snowboard is like that of a kid on Christmas morning. You're excited to get out to the mountain (or hill) and see what this new board is all about. Will it live up to your expectations? Is everything you read about online true?
Choosing the right board can be a little intimidating because this could be the board you ride for the next 5 years or more and you want to make sure it's the right one for you and the type of riding you enjoy.
After choosing the right size, picking the right bend profile is the next most important aspect of your new board. With all of the buzzwords and lingo board manufacturers use for the different bends, it can become confusing quickly. Let's keep it simple and break it down to three main bend profiles: camber, rocker, and hybrid.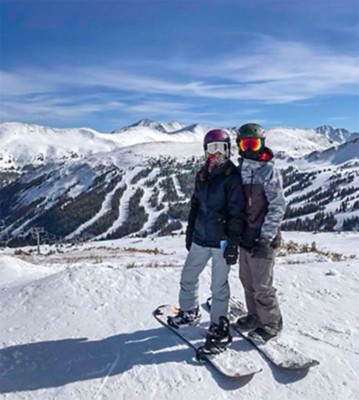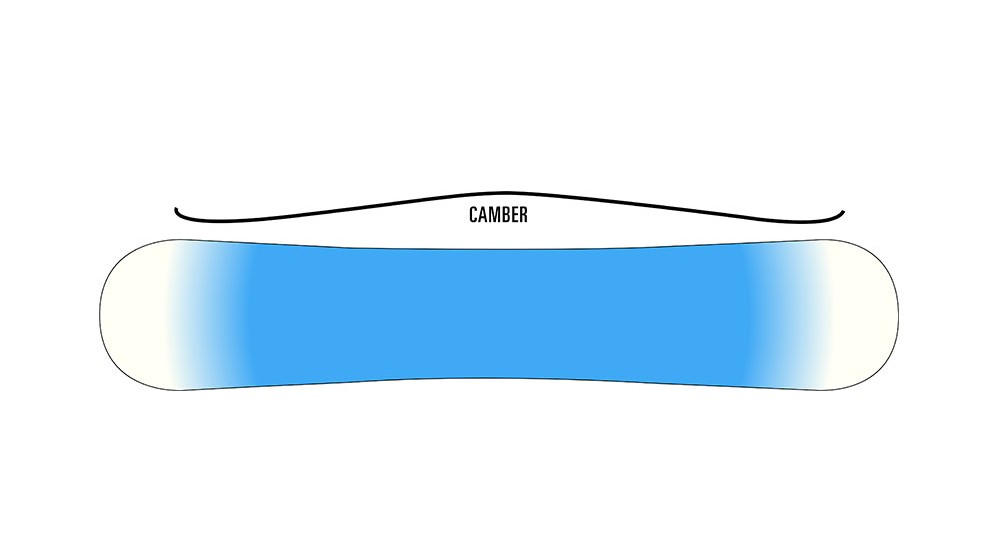 Camber boards are where snowboarding started. This shape places the edges outside of your feet in contact with the snow when there is no pressure on the board. Camber boards are going to excel at hard carving and high speed turns, and are typically a better option for intermediate to advanced riders. The biggest downside of a camber board is that you are most likely to catch an edge on this profile of board.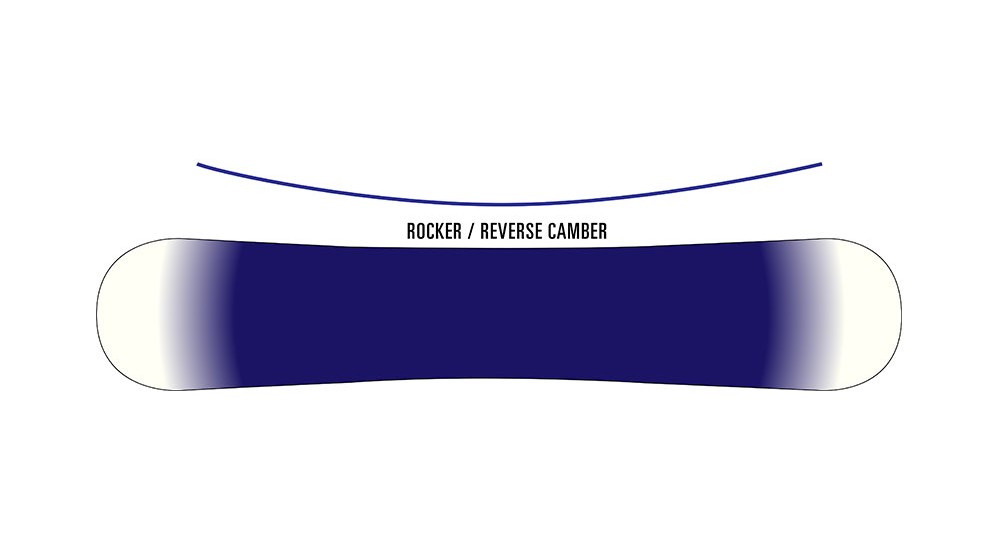 The opposite of a camber bend, is Rocker (or Reverse Camber). Rocker boards place the center of the board in contact with the snow (think of rocking chair feet) and lifts the edges outside of your feet up off the snow when there is no pressure on the board. Someone who chooses to ride a true rocker board will most likely be spending a lot of time in the park hitting rails or other features. Rocker boards are also a great choice for your first board because they make it very difficult to unintentionally catch an edge and get a face full of snow (we've all been there). Most boards designed specifically for riding powder often have a rocker shape as well because this keeps the front tip up above the fresh stuff and allows you to surf down the mountain without burying your board.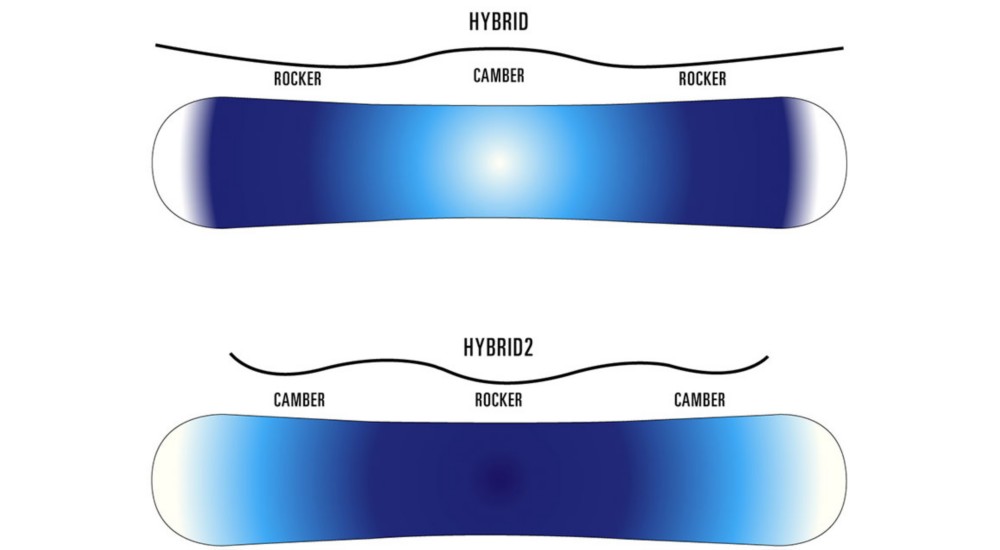 Hybrid boards are a mixture of both bend profiles. They can be either rocker-dominant or camber-dominant. Rocker-dominant boards will be rockered at the center and usually have a camber section under-foot. This makes the board initiate turns easier, but helps it hold an edge better when carving hard and fast. This is a great option for every skill level of rider and is extremely versatile for all types of riding. Camber-dominant boards will be camber through the center of the board, but flat or early rocker under-foot. These boards are great for riding in all conditions as they offer the float of a board geared toward riding softer snow, but the edge bite of a camber board for riding fast on the groomed trails.

Being on the mountain is the ultimate adrenaline rush but you also want to make sure you are fitted into the correct board, so when shopping for your next (or first) snowboard, keep these bend profiles in mind. With a large variety of styles on the market from industry leading brands such as Burton, Salomon, Arbor Snowboards and more, it is important to find the right board for you so you can enjoy riding for many years to come!
If you have any additional questions when it comes to fitting or what to look for in a snowboard, stop into your local SCHEELS and talk to a Snowboard Expert!