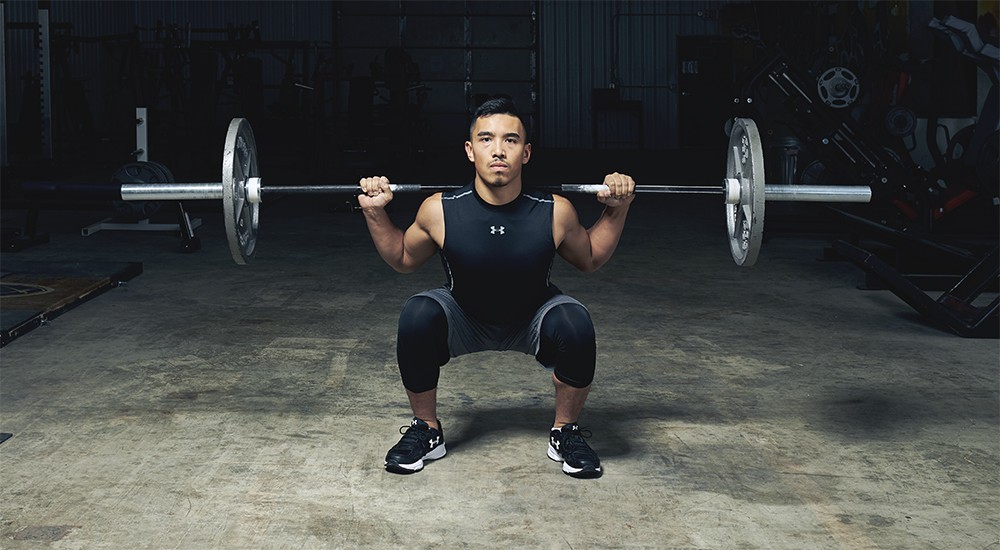 With busy schedules and unpredictable weather, getting your workout in can be a challenge. Home gyms have continued to gain in popularity over the years and exercise brands have created treadmills, ellipticals, exercise bikes, and more for home use. If you have a small space and aren't sure if traditional home gym equipment will fit, you've come to the right place! Check out our compact home gym ideas to learn which equipment and accessories are best for you!
Compact Home Gym Equipment
Exercise Mats
An exercise mat, also called a yoga mat, is one of the most important pieces of workout equipment that also happens to be extremely compact. Even if yoga or pilates aren't your thing, getting an exercise mat will protect your hips, knees, tailbone, and spine during floor workouts or stretching. If you plan on using any of the equipment listed below, we highly recommend getting a yoga mat for the best experience. From lightweight affordable EVA foam mats to environmentally-friendly TPE mats, you'll be glad to have a comfortable, supportive exercise mat for your workouts.
Resistance Bands
If you're looking for the ultimate space-saver, resistance bands are a perfect choice. Even in the smallest apartments, you can use resistance bands to work your upper body, lower body, and abs without taking up any more space than necessary. Available in different tension levels, you can continue to challenge yourself as your body gets stronger.
Dumbbells
Dumbbells are one of the most popular types of home gym equipment because of their ability to tone and strengthen multiple target zones. You can find adjustable dumbbell sets and traditional dumbbells in a wide variety of weights to effectively work your arms, legs, glutes, and abs. If you're wondering whether to choose adjustable dumbbells or traditional, the answer comes down to the amount of space you have. Adjustable dumbbells are perfect for extra small spaces because they provide a wide selection of weight options while taking up the room of just one set. If you're looking for a way to challenge your muscles and save space, dumbbells are a great choice for your home gym! For even more exercise options, get a bench or stand to use with your dumbbells.
Folding Treadmills
If it's in your budget, folding treadmills are a great investment that allow you to use an exercise machine without it taking up the whole room. Exercise equipment like these treadmills fold from the bottom deck up for easy use and clean-up. Simply lift your treadmill deck into a vertical position and use the storage latch to secure it. If you're someone who prefers cardio workouts, a folding treadmill is the perfect choice for your home gym.
Full Body Workout Sets
If you're looking for something beyond the exercise equipment ideas above, our full body workout sets might be a good option for you! These space-saving workout sets come with everything you need for a full body workout, and some even have exercise tips and DVDs to get the most out of your equipment. From TRX bands and power cords to heavy-duty cage systems, there's something for everyone's home.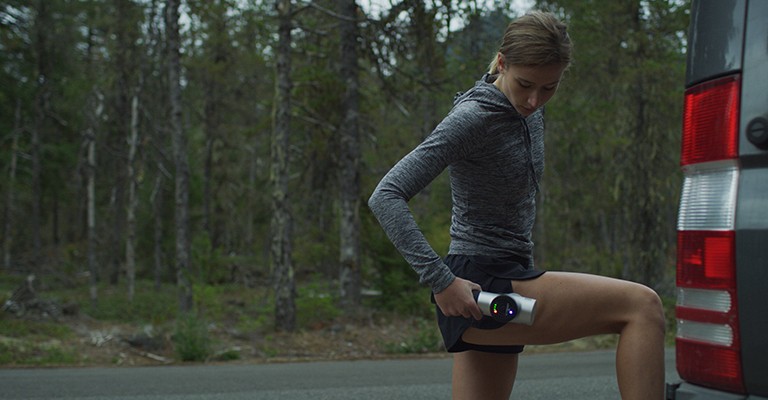 To get the best out of every workout, make sure you equip yourself with the right accessories. One of the best ways to warm up and cool down is with a massager. Adding a massager to your stretching routine will help loosen tight muscles, improve blood flow, and increase your range of motion. Check out our blog on what to know about percussion massagers to get the most out of your pre- and post-workout routines. During your workout, you can maximize your performance with a fitness tracker or smartwatch to track your progress towards your daily goal. Plus, you get a double benefit from wearing a smartwatch by adding a stylish touch to your everyday look!
If you have any questions about our home gym exercise equipment options, don't hesitate to contact our customer service team or speak with an expert at one of our SCHEELS store locations. We want to set you up for success with your exercise equipment so you can crush your goals no matter the size of your space!