For nearly a century, Danner has crafted boots with purpose and integrity. Established in 1932, Danner footwear has equipped those who choose the unlikely path, those who cut fresh trails and those who pioneer. While much has changed since the first Danner boot was made, their dedication to crafting superior product has not.
For the Danner Trail 2650 hiking shoe, Danner wanted to bring you a lightweight option that still adheres to their strict durability benchmarks. This meant looking to lightweight materials that could withstand the demands of the trail. Danner uses an ultra-lightweight EVA foam midsole to provide the cushioning you need while minimizing weight. The midsole is formed around a TPU shank that guards your foot in uncertain terrain and provides torsional strength for stability. This process maximizes weight savings while maintaining protection, stability and durability. When the day's plan calls for moving far and fast, you want to be prepared for whatever weather you may encounter. Versatile gear is key, and the Danner Trail 2560 makes all the difference.
For close to two decades, the Danner Pronghorn boot has been a trusted cornerstone in the Danner hunt line. Any update to the Pronghorn comes with a lot of responsibility to our customers who rely on this iconic boot. As such, the fifth generation is the culmination of many years of Pronghorn history and today's cutting-edge footwear technology. Built on Danner's TERRA FORCE® NEXT™ platform, the Pronghorn delivers the all-day comfort and stability that make the day's haul easier on your feet. Full-grain leather that's passed our exacting quality tests forms the upper around our proven 851 last. To cope with unpredictable weather in the field, Danner built the Pronghorn with a GORE-TEX waterproof liner that keeps moisture out and lets your feet breathe. And for those headed out into cold climates, the Pronghorn is also available with PrimaLoft® insulation.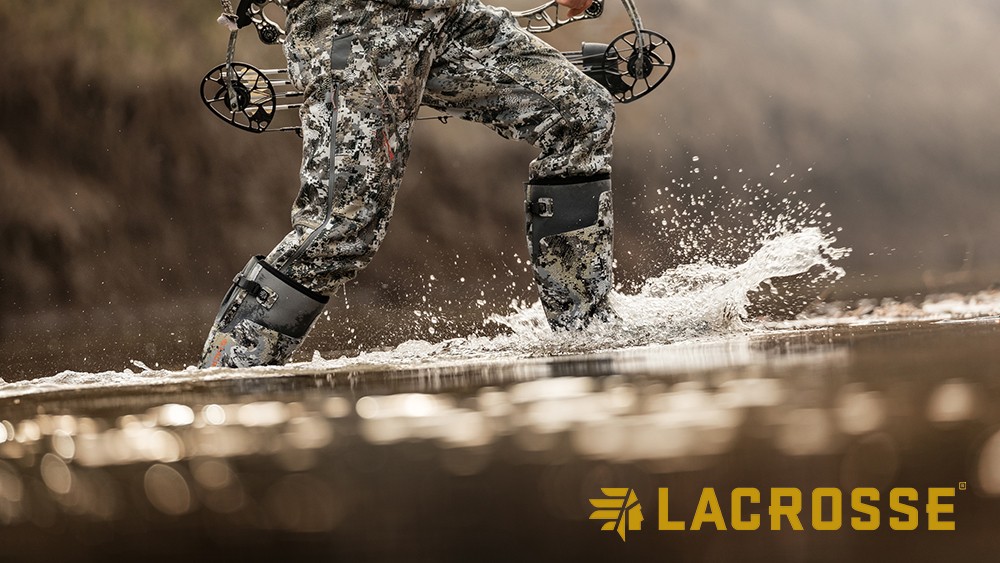 Built from a proud tradition of innovation, the LaCrosse Alphaburly Pro is a premium hunting boot. Combining high-quality, scent-free rubber with naturally insulating neoprene, the Alphaburly Pro fears nothing. Wherever the hunt takes you, the Alphaburly Pro is always ready and able. Its unique tread pattern gives you the traction to move through demanding terrain while its chamfered edges keep you fast on your feet by shedding the mud, the muck and the mayhem below. It features a thick cushioning EVA midsole for added comfort, an embossed liner for better air circulation and an adjustable rear gusset for the perfect fit.