Do Running Socks Make a Difference?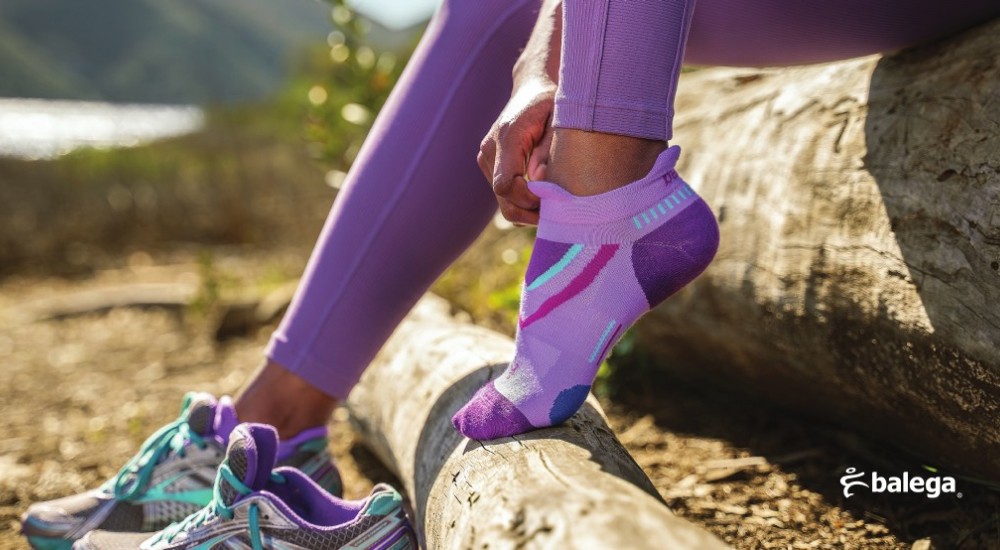 Every runner—beginner to experienced—knows that the perfect pair of running shoes can make all the difference in how your feet, knees, and joints feel, but not every new runner knows just how important wearing the right pair of running socks can be. Many runners try to save money on their running socks but end up finding their feet uncomfortable or blister-prone. Running socks make a huge difference when logging miles on the treadmill or pavement, so our Footwear Experts highlight the different materials and features to consider when choosing your next pair.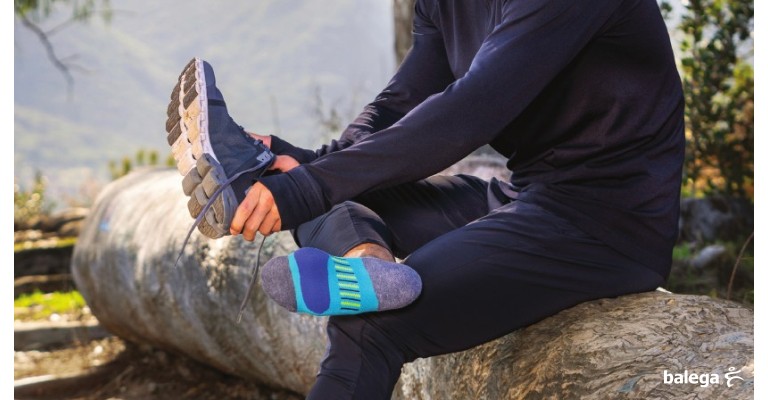 When choosing a pair of running socks, stay clear of cotton! Cotton holds in moisture, leaving your feet more susceptible to blisters. Instead, look for running socks made from polyester, nylon, or Merino wool. Brands like Darn Tough and Smartwool create socks from a Merino wool blend to ensure their socks are moisture-wicking, durable, and breathable.
Features of Running Socks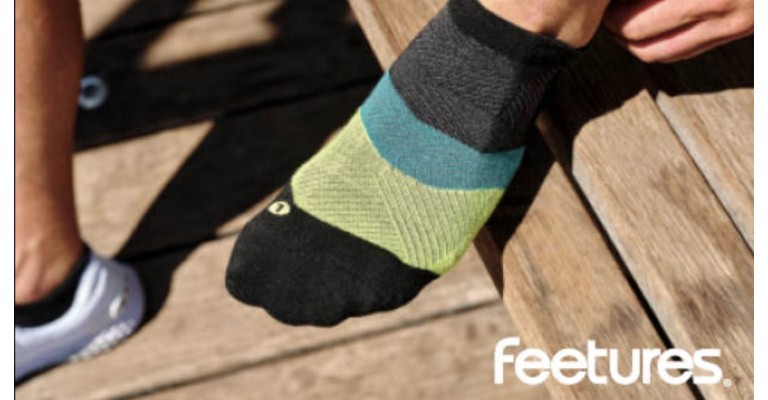 Running socks are much more than your everyday pair of socks you wear to the office. These socks are designed with specific features to make logging miles more comfortable and distraction-free. Here are the main features to consider when looking for your next pair of running socks:
1. Arch Band/Compressive Fit
You'll notice an arch band or compressive fit on many running socks. This feature is designed to provide greater comfort and support. Runners who have struggled with plantar fasciitis often turn to running socks with an arch band to help prevent pain.
Depending on the brand, there may be different levels of cushioning to choose from. Light cushion socks won't feel as bulky or warm on warm-weather runs, while maximum cushion socks provide more protection, especially on long runs or when running the trails. With running shoes offering greater cushioning, more runners are reaching for light or medium-cushioned socks.
When you're purchasing running-specific socks, you'll notice "seamless design" called out. This is important because fewer seams means less chance of chafing or irritation, which can be very uncomfortable and distracting.
Going out on a run when it's 90 degrees requires highly breathable clothing and socks. If you live in a warm climate, choosing a pair with mesh venting on the forefoot is a good choice.
This means that the socks are labeled right and left so you know which one goes on which foot. Anatomical fit helps to reduce the risk of blisters and provide a better overall fit.
If you struggle with stinky socks, be sure to look for odor control in your running socks. Most of the time you'll want to find a pair that is made from Merino wool as this material offers natural odor resistance by warding off any odor-causing microbes.
When it comes to choosing the right pair of running socks, there are many factors to consider beyond just the style including fabric, design, cushioning, and more. While running socks are typically more expensive than everyday socks, they can make a difference in terms of comfort and preventing blisters. Plus, they're more durable, so they'll last longer! When choosing your next pair of running shoes, be sure to pair them with the proper running socks.
Keep Reading about Running