Eden Ruth Clothing for Women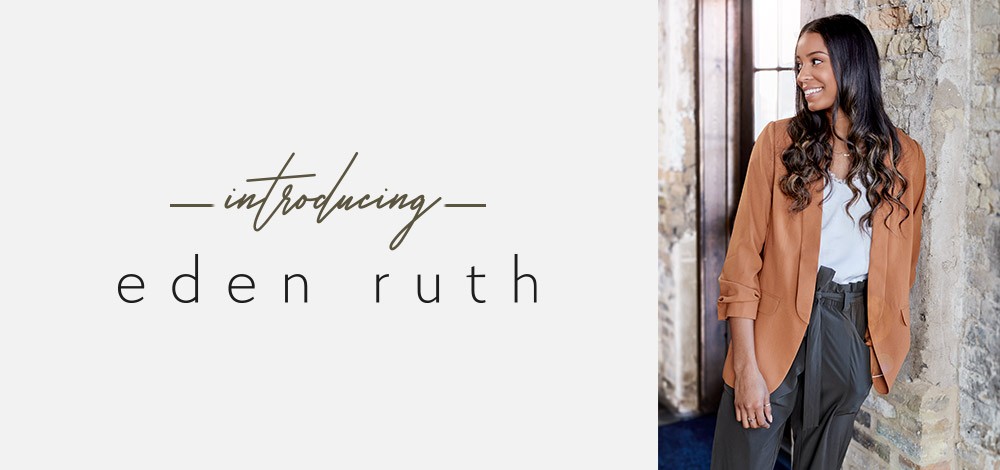 If you're looking for women's business casual clothes that effortlessly transition from morning coffee to after-work cocktails, the new Eden Ruth collection is just what you need. We know how challenging it can be to find multi-purpose clothing for women, which is why we embarked on the journey of creating a brand that is both timeless and trendy for all generations. The result was a collection of women's clothing that brings the best of comfort and style while flattering every body shape. Get the inside scoop from women's clothing experts Kari and Brenna about the inspiration behind creating Eden Ruth, their favorite pieces, and why you should add them to your closet!
Why did you create the Eden Ruth collection?
"We created Eden Ruth for the modern woman who wants to be fashionable and comfortable," said Brenna. "We wanted to design styles that can be worn in all aspects of life; whether that be going from the office to going out with friends, or styling pieces to run errands with the family."
"Our inspiration for the collection was seeing how women in our office and all our markets struggle to find career clothing. We wanted to create a line that appeals to women of all ages while flattering a variety of body types and personal styles," Brenna said.
What is your favorite piece from the Eden Ruth collection?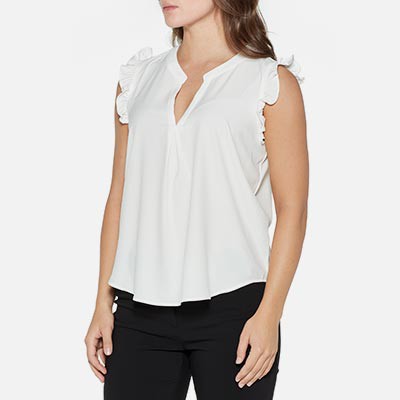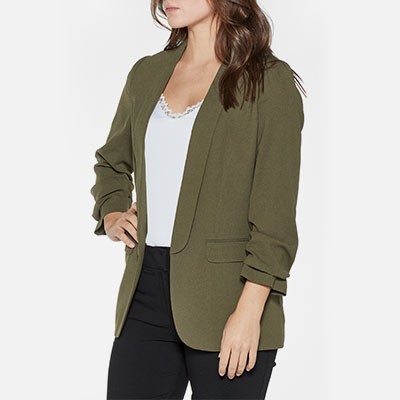 "I absolutely love the Gracie top in white and can't wait to add it to my closet!" said Kari. "I love ruffles, lace, and all things girly. This top looks great under all blazers or cardigans and also great with jeans."
"My favorite piece is the Taylor blazer! I love the slightly oversized fit that is trendy yet timeless," Brenna said. "I am a total sucker for layering pieces, and love being able to wear the blazer not only for work but also being able to style it with a graphic tee and denim on the weekends."
What was the process of creating Eden Ruth?
"Our manufacturer is a great partner and they made the process smooth. We shared our vision and the styles we wanted, and they helped put it to life for us," said Kari. "We picked out coordinating colors, patterns, and fabrics along with approving countless fit samples. This was all done about eight months before we could even launch Eden Ruth."
Fun fact: Many of the clothing samples were sent to Kari and Brenna at their hotels because each day without their approval caused the launch date to be pushed back further. They are already working on the Eden Ruth collection for 2021!
Why will customers like the new Eden Ruth pieces?
"Our customers are going to love the fun colors, updated stretch fabrics, and the affordable pricing with these new styles!" said Kari. "Eden Ruth is exclusive to Scheels which means you won't find it anywhere else. When you shop this collection, your age doesn't matter. You will find a new favorite staple piece for your wardrobe or a fun new fashion pattern to liven it up."
From blouses to dress pants for women, the Eden Ruth collection has something for everyone. Take business casual women's clothing to a new level with styles that easily transition from work clothes to the weekend. The updated stretch fabrics will move with your body for a comfortable feel no matter what your day brings and the variety of pieces can easily be mixed and matched. Look no further for fashionable clothes with women's tops, dress pants, blouses, and more from Eden Ruth!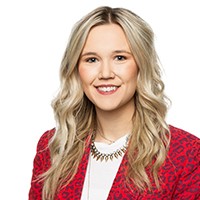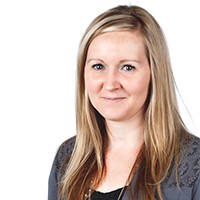 Brenna Greenwood - Women's Clothing Buyer
Kari Ann Rudnick - Women's Clothing Buyer