Electric Assist Bike Basics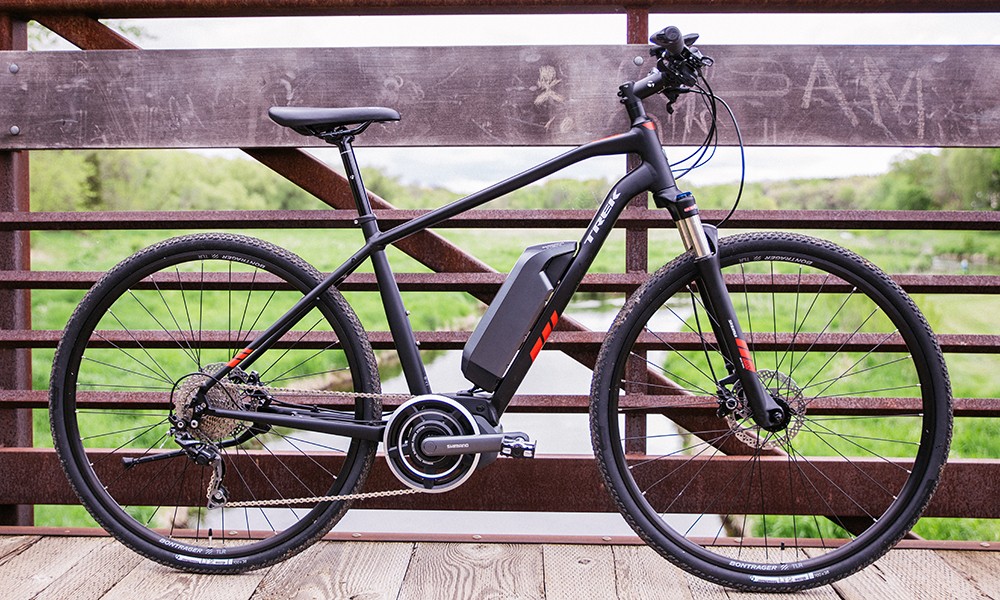 Electric-assist bikes, also known as e-bikes, have generated a lot of buzz in the bicycle industry and continue to grow in popularity. While e-bikes have been around for many years, the technology and battery options have finally caught up with what riders want. E-bikes have many advantages and are a great option for several riders. Whether you're new to biking or are an experienced rider, an electric-assist bike can give you the extra boost you need to enjoy your ride even more.
E-bikes are bicycles with a battery-powered pedal-assist motor that gives an extra boost. As you pedal, the motor spins the bike's tires to propel you forward with less manual effort than a traditional pedal bike. Just like a regular bike, you control the speed of an e-bike with your feet— the harder you pedal, the bigger the boost you'll get and the faster you'll ride. Most pedal-assist motors stop giving you a boost when you hit 20 to 28 MPH so all riders can easily stay in control of the bike.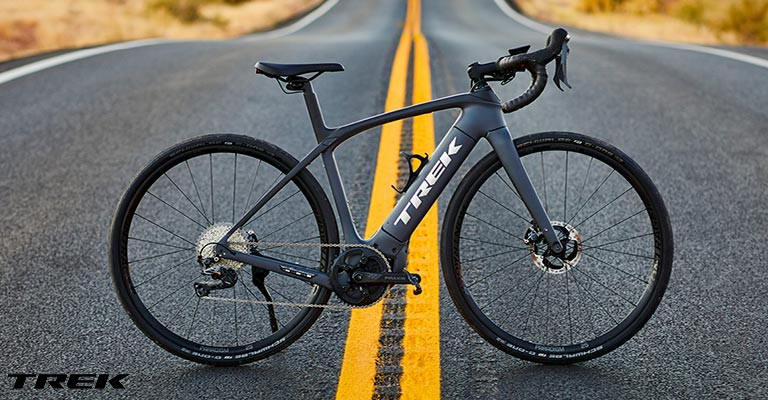 E-bikes also give you the option to adjust the amount of boost you receive while pedaling. Most e-bikes come equipped with a handlebar-mounted +/- power switch, which allows the cyclist to adjust the power. Depending on the model of the electric-assist bike, you'll usually have three to four assist level options and can quickly change between them using the +/- switch.
Riding an e-bike is still great exercise even with the pedal-assist motor. The rider is still pedaling to move the bike forward, the electric motor just provides extra assistance on your ride. This allows riders who bike primarily as exercise to use an e-bike as a fitness tool while also helping riders who are unable to ride a traditional bike enjoy a ride.
Who Should Get an E-Bike?
Pedal-assist bikes are popular with a wide variety of riders, from everyday commuters to newer bike riders. E-bikes have several benefits for each type of rider.
For commuters, e-bikes are a great way to make your commute a little faster. They are especially great if you have a longer commute but want to reduce your carbon footprint and bike to your destination. Since they require less physical exertion than a standard bike, they'll also help you arrive at your destination feeling fresher and ready to go!
Riders who are older or recovering from an injury will also benefit greatly from a pedal-assist bike. They're a great way for riders who are unable to ride a standard bike but still enjoy riding. Since the motor can be adjusted to provide the right amount of assistance for you, you'll be able to get the boost you need whether you want the motor to do more work or just need a little push as you heal from an injury. To see the tremendous benefit of an e-bike for someone who is unable to ride a traditional bike, read SCHEELS customer Ashley's personal story below.
E-bikes are also a great option for those riding in a group with frequent riders. When riding with frequent cyclists, it can sometimes be harder to keep up if you're less experienced. The extra boost from a pedal-assist bike will give you the speed you need to keep with more experienced riders without tiring yourself out on longer rides.
E-bikes are available in almost every bike style. Whether you prefer riding on a cruiser bike, mountain bike, or hybrid bike, you're sure to find the right e-bike for your next ride. If you want to learn more about each style of bike, check out our guide to choosing a bicycle!
SCHEELS customer Ashley shares her story on how an electric bike changed her family!
"I LOVE biking and my kids do too. But my husband has had significant health issues his entire life (open-heart surgeries, collapsed lungs, etc.), and by doctors' orders his physical exertion is quite limited. We have a daughter and son who LOVE playing with Dad; however, there are just some activities Dad shouldn't do and that's hard for everyone.
"A couple of years ago, SCHEELS had a deal on a Trek e-bike I couldn't pass up...the perfect Christmas gift. That was one of the best Christmas mornings ever—the kids and I were so giddy at the thought of Dad riding with us!
"That first family bike ride... there just aren't words. This e-bike is a game changer: a good, low-impact workout for him. It gets our whole family active together and out with some of our bike-riding friends. It has put my husband back into a world that he couldn't be physically active in before!"
– Ashley | SCHEELS Customer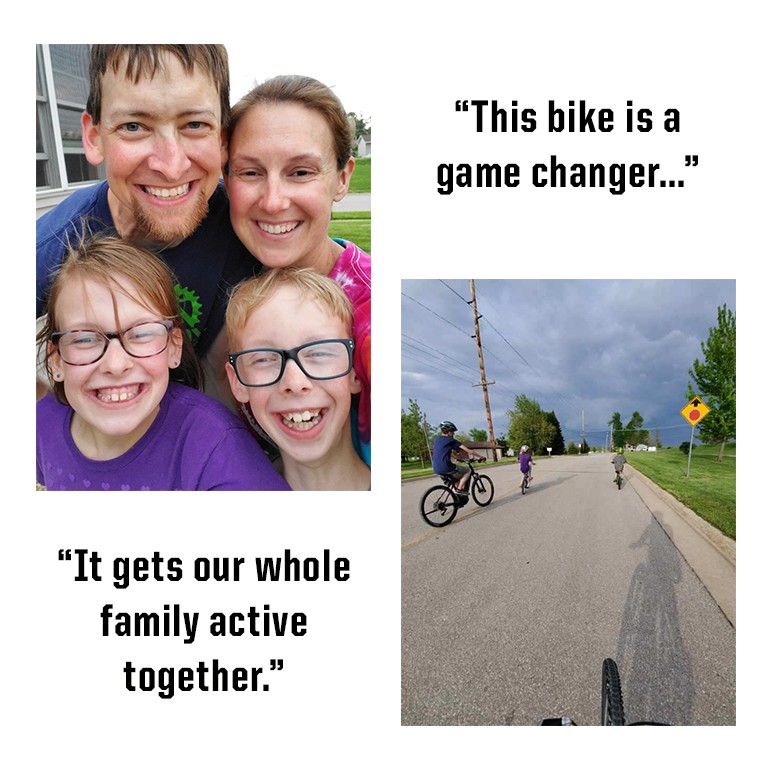 E-bikes offer a variety of benefits for every rider. While they're especially popular for riders who are unable to ride a standard bike, everyone can find an e-bike that suits them and their favorite riding conditions. Interested in learning more about e-bikes? Stop into your local SCHEELS and talk with one of our Bike Experts. They'll tell you about the latest e-bike technology and take you on a quick test ride so you can get a feel for pedal-assist bikes yourself!