Fall Fashion Trends for 2020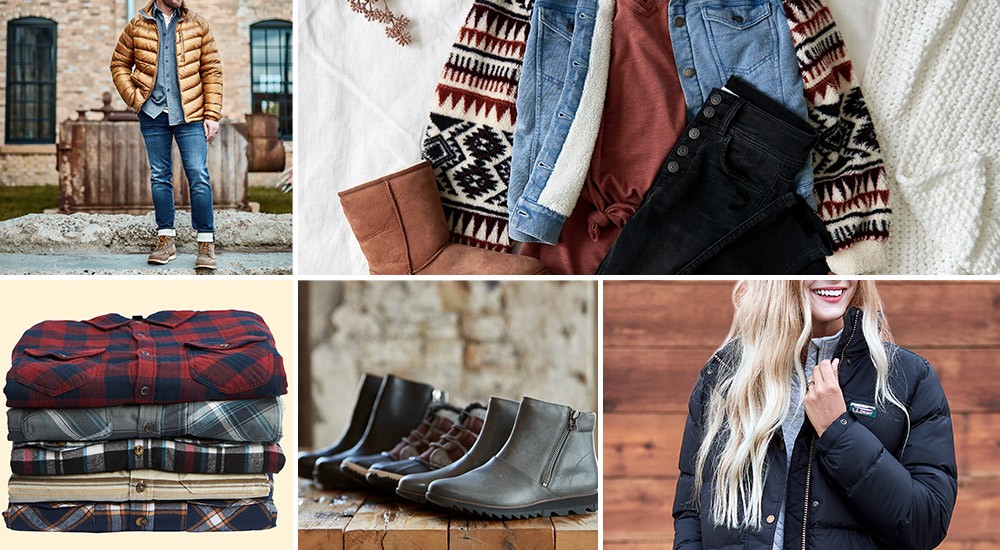 It's safe to say that 2020 is the year to wear comfortable clothing. With many changes to people's school and work structure, athleisure wear is now one of the hottest styles, especially for the fall season. When shopping for your next sweatshirt or pair of leggings, you'll notice bold brand names across the sleeves or chest—this trend is known as logowear. For a casual yet stylish fall look, SCHEELS fashion expert Brittany Schaan recommends pairing the logowear trend with fall classics like denim and flannel. She explains, "You can never go wrong using a plaid button up to finish off a look." Logowear is a fall trend you'll see both women and men wearing this fall. Check out the other 2020 fall trends for women and men.
Our Favorite Women's Fall Fashion Trend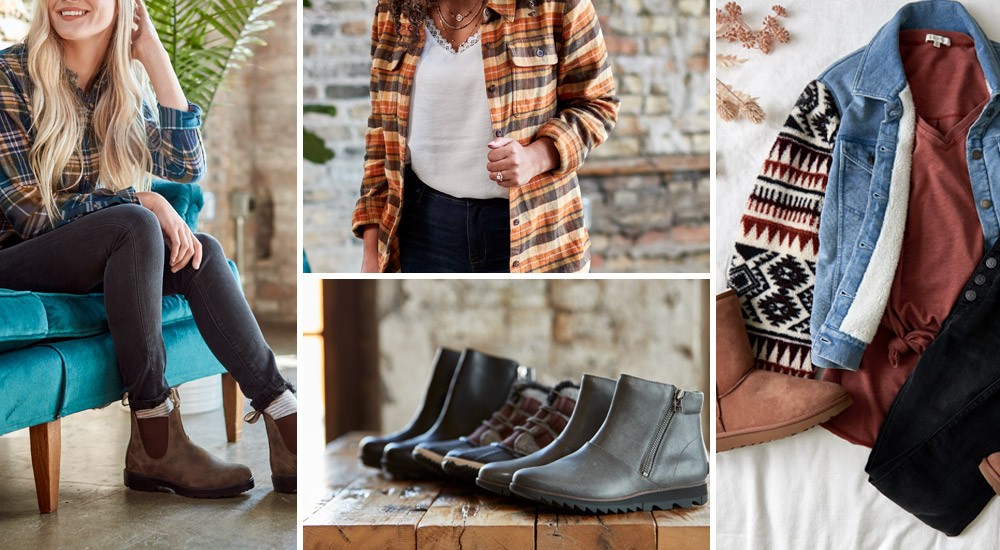 For women, one main fashion trend this fall is wearing multiple types of fabrics. Although layering has been popular for years, making sure you're layering with a variety of different textures is a must for an updated, trendy look. Katelyn Etmund, SCHEELS women's fashion expert, explains that "fabrics such as denim, cotton, and even velvet" are great ways to add interest to your look. For extra style points, Katelyn suggests to accessorize with "anything and everything including lattice bralettes, logo hats, and backpack purses."
Our Favorite Men's Fall Fashion Trend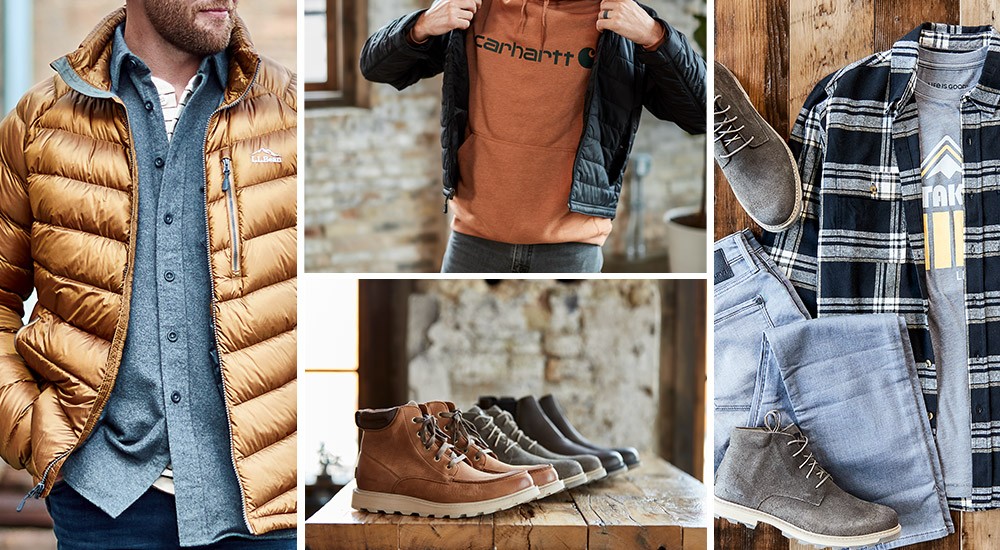 The leading fashion trends for men this fall are all about styling your denim. SCHEELS men's clothing expert, Aaron Richard, shares, "A classic straight leg pair of jeans is by far the most versatile style for fall. You can easily dress them down with a logowear hoodie for all-day comfort or class up your look with a flannel." A second way to style your denim this fall is by cuffing the legs on your favorite pair of jeans in order to show off the best features of your boots. Aaron suggests, "Start by folding back the hem on the side of the jeans until they are tight to your ankle. Then create the perfect cuff by rolling up the bottom of the jeans 2-3 times. This method locks in the cuff."
Whether you're looking for a casual fall outfit to wear to dinner or a cozy sweatshirt to wear at home, keep these fall fashion trends in mind when you shop in-store or online.