How to Choose a Fastpitch Softball Glove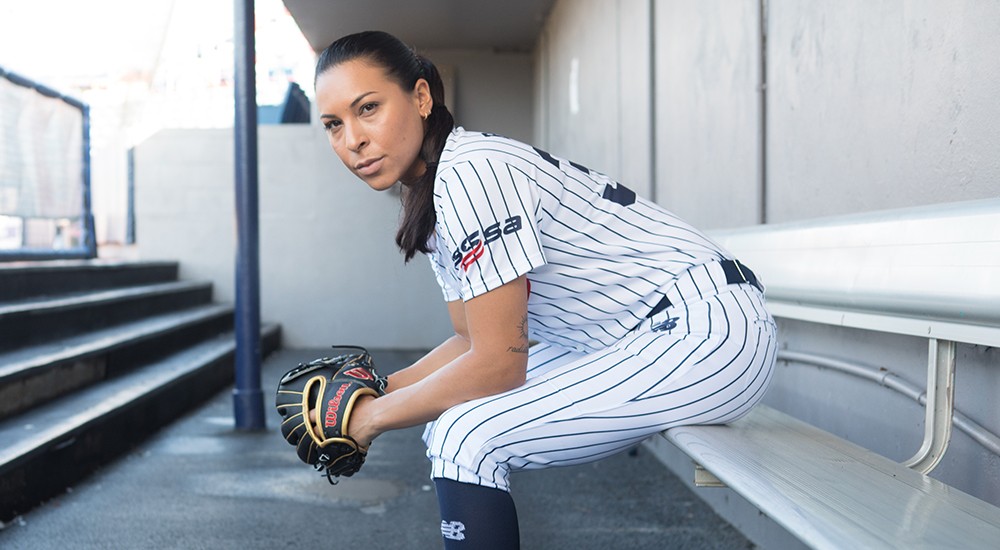 Having the right fastpitch softball glove is essential to playing your best on the field. Whether you're new to softball or looking to improve your performance, our guide to choosing a softball glove offers info about sizing, glove types, and more to help you find the right glove for your next game. From measuring your glove to choosing the right webbing and glove features for your position, you'll learn the most important factors to consider before you buy a softball glove.
When choosing a glove for softball, it's important to make sure you are buying a glove designed specifically for fastpitch softball. Baseball gloves have a smaller pocket designed to fit baseballs, while softball gloves have a deeper, shorter pocket to make catching the larger softball easier. Especially when playing competitively, having a glove designed for softball is essential to minimize drops, speed up transfers, and maximize catch radius.
Find the Right Softball Glove Size
The first step in choosing a softball glove is finding the right glove size. The length of a softball glove is measured from the tip of the index finger to the heel of the glove. If you want to measure your hand for the exact size of the softball glove you'll need, use a flexible measuring tape to find the distance between the tip of your index finger and the start of your wrist.
Kids' Softball Glove Size Chart
Since young players often play several positions, the most important consideration should be finding a glove that fits well and feels comfortable. Check out our table below to find recommended sizes for young softball players!
| Age | Glove Size |
| --- | --- |
| 8 & Under | 9"–11" |
| 9 to 13 | 10"–11.5" |
High School & Adult Glove Size Chart
Older players that play a dedicated position will want a glove better tailored to the specific plays they'll need to make. For example, outfielders often prefer a slightly longer glove to make running catches easier, while infielders might choose a shorter glove for more efficient fielding. Our table below gives the recommended glove size for high school and adult players based on position:
| Position | Glove Size |
| --- | --- |
| Infield & Pitcher | 11.5"–12.5" |
| Outfield | 12.5"–13" |
| 1st Base | 12"–13" |
| Catcher | 32.5"–34.5" |
Softball Catcher's Mitt Size Chart
Softball catcher's mitts are measured differently from regular gloves. You'll notice that most catcher's mitts range in size from 32–34.5 inches. This is because they are measured by the mitt's circumference rather than its length. To find the right softball catcher's mitt for you, check out our chart below!
| Age | Mitt Size |
| --- | --- |
| 8 & Under | 30"–32" |
| 9 to 13 | 31"–32.5" |
| High School | 32.5"–34.5" |
Softball Glove Webbing & Position
Next, you'll want to consider the webbing of your softball glove. The webbing is the pattern of the pocket, and each webbing type offers a different benefit for each position.

Pitchers will want to choose a softball glove with a basket web or a two-piece web. Both these styles help conceal the ball to disguise your pitch and offer more flexibility for catching quick infield drives.
Infielders should consider gloves with an I-web or H-web. Both these webbing types are named because their pattern resembles the respective letter. I-web gloves and H-web gloves are ideal for infielders since their flexible, open webs make it easier to transition from catching to throwing for quick double-plays.
Outfielders should choose a glove with a deeper pocket, since this will make catching fly balls much easier. The most popular styles of softball gloves for outfielders include H-web and trapeze webbing. H-web gloves have an open pocket that makes it easier to see fly balls, while the deeper pocket of gloves with trapeze webbing makes it easier to catch and control the ball.
First Base players should look for first base mitts. First base mitts, like catcher's mitts, do not have fingers, helping players secure the ball more easily. The rounded edges act like a funnel, helping guide the ball to the pocket for a secure catch. This also makes it easier to scoop up speedy grounders and catch errant throws.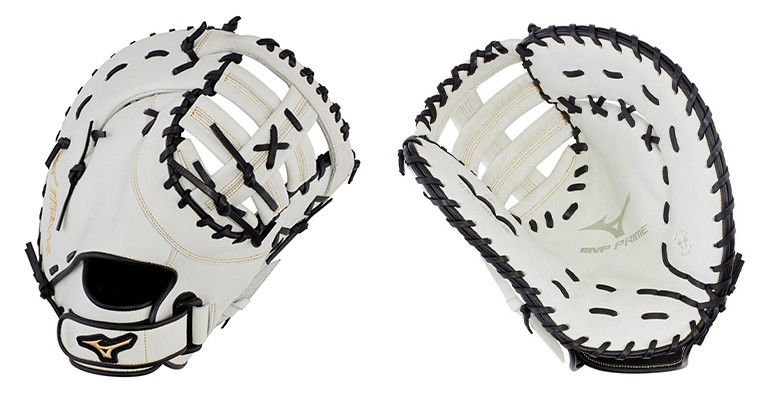 Catchers have an easy choice of glove since softball catcher's mitts are designed specifically for the position! When choosing a softball catcher's mitt, it's most important to ensure the glove feels comfortable on your hand. You can also find some mitts with a little extra padding to help take the sting out of fast pitches.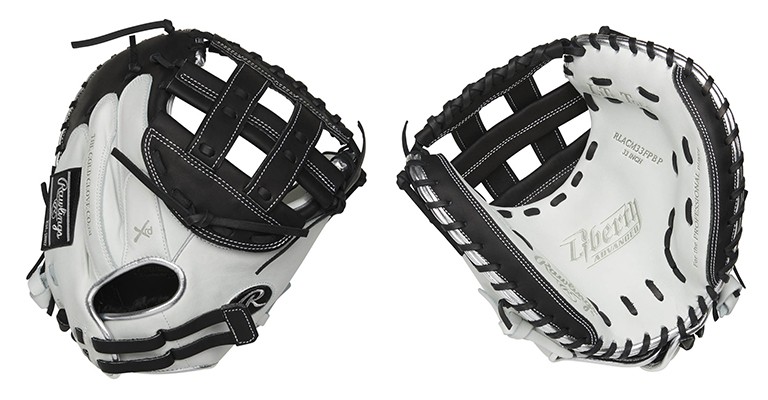 Whether you're playing competitively or just learning the game, having the right softball glove is essential to help you stay comfortable and play your best. Make sure to consider the size and type of softball glove you'll need based on your age and position. Then you'll be ready to hit the field and have some fun! If you'd like more personalized advice for you or your softball player, stop by your local SCHEELS and talk to one of our softball experts.
Looking for more helpful tips on choosing the right softball gear? Check out our top softball gloves or learn about other gear with our softball bat buying guide and our expert's picks for the best softball cleats of the year!