Fiocchi SCHEELS-Exclusive Shotgun Ammo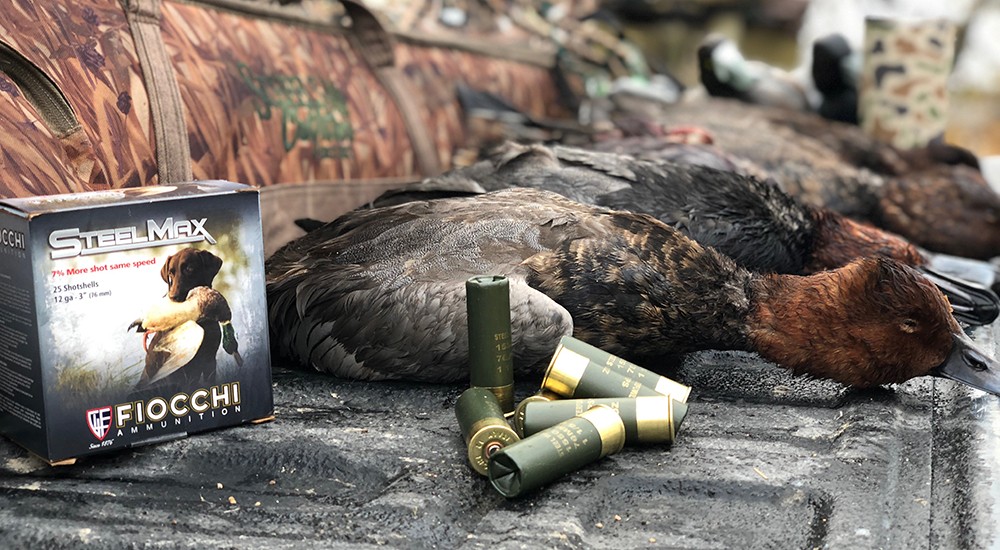 For over 124 years, Fiocchi Ammunition has used the best components blended with quality craftsmanship and technological innovations to provide the gold standard of ammunition. Each new product undergoes exhaustive testing to ensure the highest standards of performance and accuracy and provide one of the best price-to-performance ratios in the industry. The choice of expert waterfowlers, upland hunters, and world-champion and Olympic shooters, Fiocchi is dedicated to delivering ammunition that meets the highest expectations across shooting disciplines.
The SCHEELS-Exclusive line of Fiocchi shotgun ammunition combines the expert craftsmanship of Fiocchi with the passion of our SCHEELS hunting and shooting experts. Whether you're hunting ducks, geese, or pheasants or getting ready for a shooting competition, these exclusive loads are guaranteed to perform shot after shot.
With the combined knowledge of Fiocchi's ammunition craftsmen and SCHEELS waterfowl experts, Steel Max loads are the fastest way to your next limit. Steel Max shotshells fire at 1550 FPS, significantly reducing the amount of lead required for accurate aim. Since you're able to shoot closer to your target, this can have a big effect on your accuracy and how quickly you're able to line up your shot.
A common problem with high-velocity waterfowl loads is that the birdshot tends to spread out more quickly than standard loads. To combat this, Fiocchi Steel Max loads have an extra 1/16 oz. of shot. This creates slightly denser patterns without affecting the speed or overall trajectory of the shot. This innovative load strategy provides hunters more stopping power so they can reliably and ethically take down ducks and geese.
Steel Max is available in 12 gauge with 3 in. shotshells and 3-1/2 in. shotshells and is a great high-velocity non-toxic shot for your next duck or goose hunt.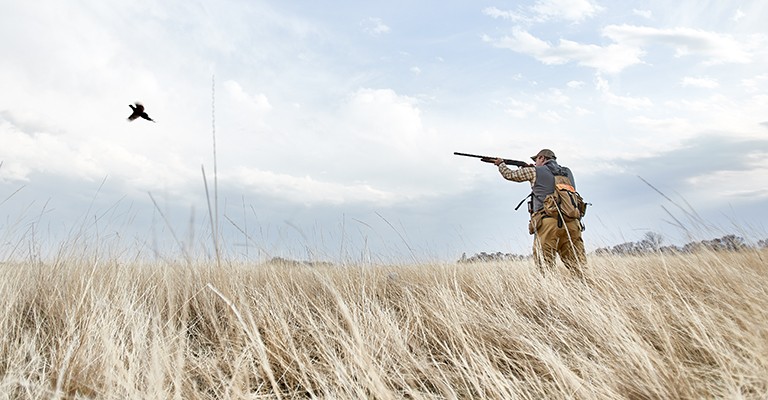 Pheasant Max ammo is engineered to be an economical load with the speed and power upland hunters need to bag roosters. Pheasant Max offers hunters a great balance between payload and shot size, firing 1-1/4 oz. of shot at 1330 FPS. This balanced load size provides the optimal speed and patterning to reliably hit pheasants. The lighter payload and higher velocity maintains stopping power over longer distances, so you'll be able to hit birds more reliably than you would with standard shells.
If you want even more stopping power, we've also partnered with Fiocchi to develop Pheasant Max Plus. This light magnum load is heavier than regular Pheasant Max and is loaded with 1-3/8 oz. of shot. To compensate for the heavier payload, Pheasant Max Plus shoots at an incredible 1485 FPS, the top end of the recommended shot speed for wild birds. While it shoots more heavily and with more recoil, Pheasant Max Plus is sure to put the roosters down for good.
Pheasant Max is available in both 12 gauge and 20 gauge, while Pheasant Max Plus is only available for 12 gauge shotguns.
As competitive shooters know, you need consistency in your shotshells at the range. Fiocchi Target Max is designed with the combined efforts of Fiocchi's engineers and our own trap and skeet shooting experts to deliver unbeatable accuracy so you can dust targets all day. Quality reloadable hulls ensure you can save your spent shells for reloading later. Clean-burning primer and powder combinations keep your gun free from build-up, ensuring repeatable accuracy and precision even when shooting multiple rounds of a competition.
The wads used in Target Max shells are pre-cut for optimal patterning and designed with the right softness to ensure perfect gas sealing for dependable power and velocity . To maximize pattern density and more reliably break targets, the shot used in Target Max is rounder than standard loads.
Target Max light shotshells have a velocity of 1,165 FPS, and Target Max heavy shotshells fire at 1,200 FPS. Target Max for 20 gauge shotguns is also available.
From hunting to target shooting, Fiocchi continues to deliver high-quality ammunition engineered to meet the highest expectations. Whether you're shooting one of our SCHEELS-Exclusive shotshells, another line of Fiocchi shotgun ammo, or precision Fiocchi handgun or rifle ammunition, you'll experience incredible quality and reliable performance. For more information about Fiocchi ammunition or our SCHEELS-exclusive shotshells, stop by the ammunition shop at your local SCHEELS and talk to one of our hunting and shooting experts.