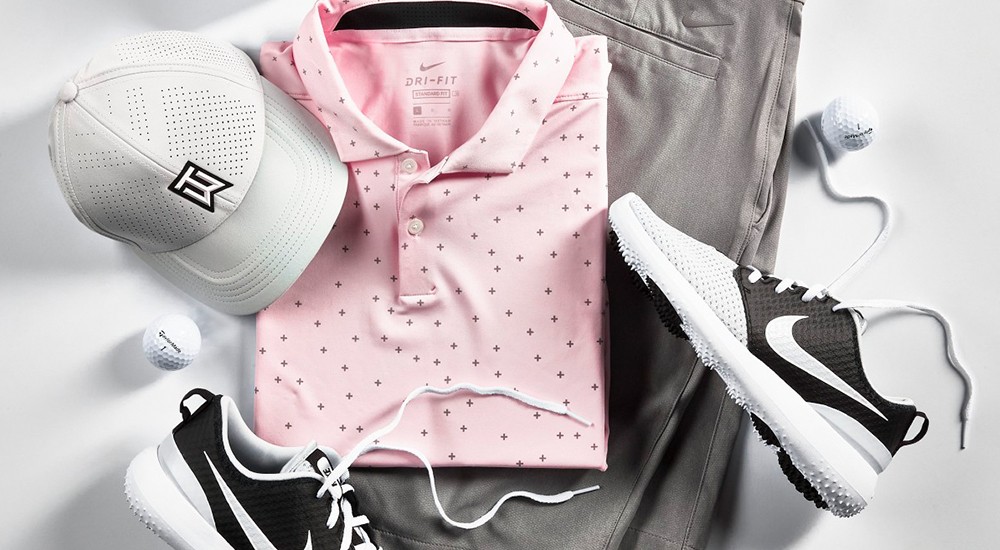 Whether the golfer in your life is just getting started or they're seasoned in the sport, getting them a golf gift will always be a hit! There are so many fun and unique golf gift ideas to discover, and we've compiled a list of some of our favorites. Find the perfect gift idea for the golfer in your life for everything from birthdays to Christmas.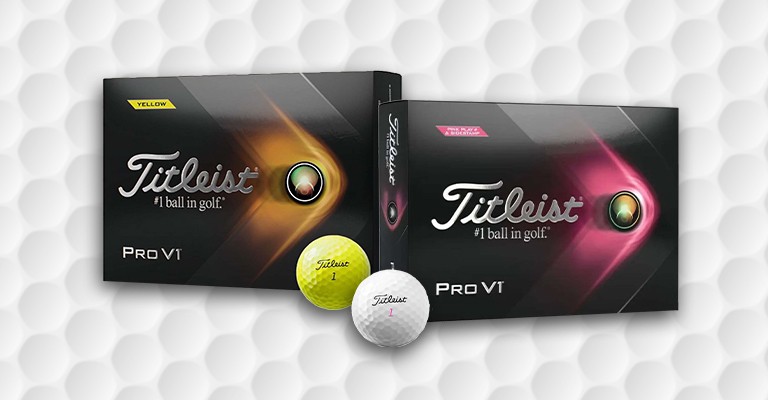 Golf balls are a gift that golfers of all skill levels will appreciate. While no golfer wants to lose their favorite golf ball to a water hazard or a far-too-powerful drive, it's inevitable in almost every round. That means there's always a need for new golf balls. Learn your player's favorite type of golf ball and turn it into a fool-proof golf gift for any occasion! Choose from small boxes or bulk boxes of golf balls for the perfect gift for your golfer.
Despite how they may appear at the surface, golf hats aren't just for looking like the coolest golfer on the course. Golf hats make a great gift for golfers because they look great AND protect you from the glare and UV rays coming from the sun. Golfing 18+ holes often means spending hours under the bright, shining sun. Keep your golfer from losing sight of their ball or letting their face get a painful sunburn—give them the gift of a golf hat for their next birthday or Christmas gift. Thanks to a wide selection of traditional and unique golf hats, you can find the perfect golf gift for just about every personality on your list.
3. Rangefinders & Golf Tech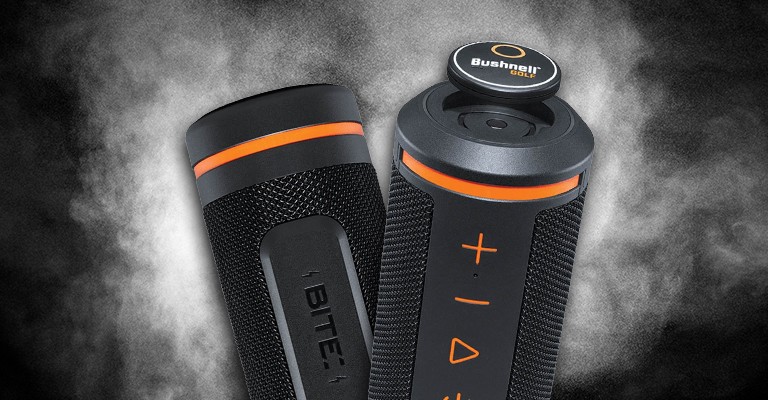 If you're looking to spend a little extra on the golfer on your list, one of the best golf gift ideas is new technology for the course. Rangefinders help golfers plan their shot and zero in on the course which can make all the difference in a game where each stroke counts. There are even rangefinders that double as speakers or smart watches. No matter what golf tech you choose, your golfer will love their golf-themed gift.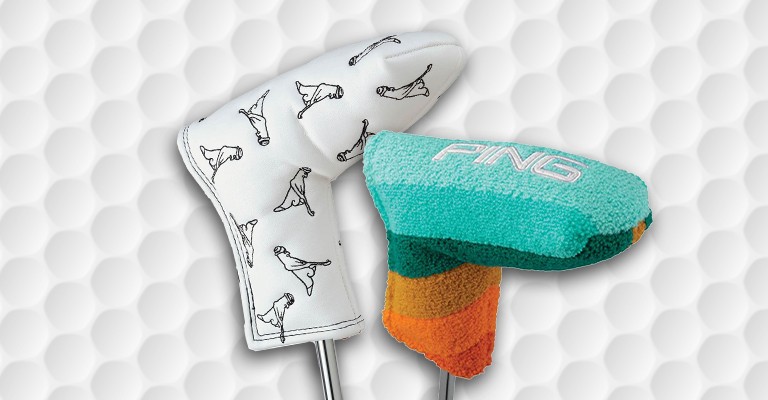 If you know a dedicated golfer or if you golf yourself, you likely know the investment and care that goes into a set of golf clubs. Golf club headcovers are a great way to help protect their investment by preventing their clubs from scratches, breaks, and dings while jostling around in your bag. Plus, you can find golf club headcovers with classic designs or unique patterns and colors making them the perfect customized golf gift for the golfer on your list.
5. Training Aids for Off the Course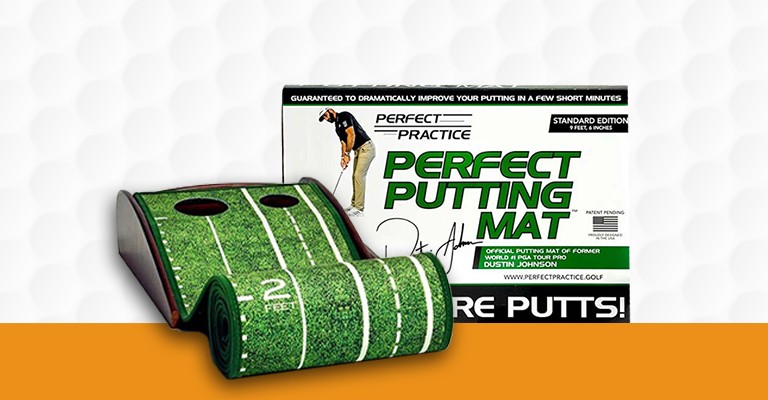 Whether it be weather, schedule conflicts, or geography, golfers can't make it to the course every day (even if they'd like to). That's why golf training aids make the perfect gift for golfers! Whether they're looking to improve their short game or they want to perfect their swing using advanced technology, they will love receiving a golf training aid as a gift! Golf training aids like the Perfect Practice Perfect Putting Mat are the golf gift they'll be able to use at home or at the office!
6. Golf Club Sets (For Beginners)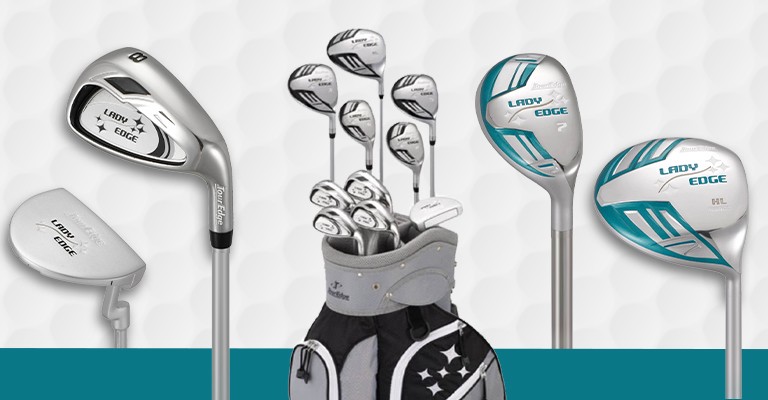 Seasoned golfers tend to choose each club deliberately and individually, but new golfers and weekend hobbyists just need the basics to get started. That's why complete golf sets make the perfect golf gift for beginners! Whether you're shopping for a child, a friend, or a significant other, giving the gift of a golf set helps get them ready to hone their skills on the course.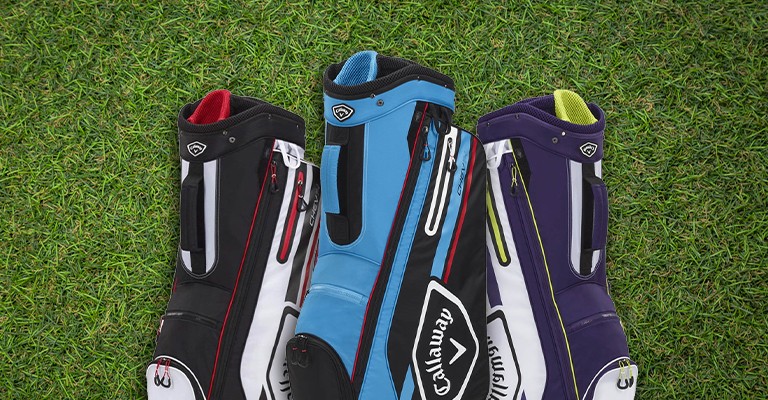 While experienced golfers may like to choose their own clubs, a golf bag is a foolproof gift idea if you're not sure what they need! Golf bags endure miles of wear and tear on the course and when being transported to and from. Treating the golfer on your list to a high-quality golf bag is a practical gift idea they're sure to use. Just make sure you choose a bag suited to their style of play and needs whether that be a cart bag, stand bag, or even a travel bag.
With these golf gift ideas, you can find the perfect gift for the golfer on your list for any occasion. You can even pair your golf gift with a SCHEELS gift card so they're able to pick out their own golf gear to keep growing their collection. If you have any questions or need more golf gift ideas, contact your local SCHEELS to speak with an expert today!