Hornady Ballistic Technology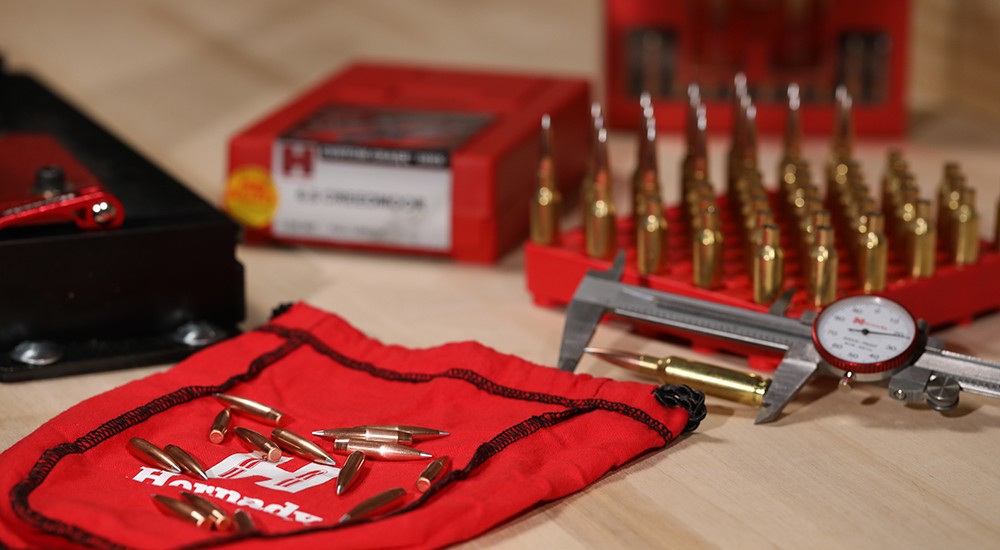 As a leading ammo manufacturer, Hornady seeks to develop products built on innovation, precision, and reliability. From firearm ammunition to reloading bullets and supplies, Hornady's rigorous testing and engineering results in the most precise bullet trajectories and tightest groupings available on the market. Learn more about Hornady's innovative ballistic and ammo technology including the new A-Tip bullet as well as the classic high-velocity Superformance rounds.
Hornady A-Tip Match Bullet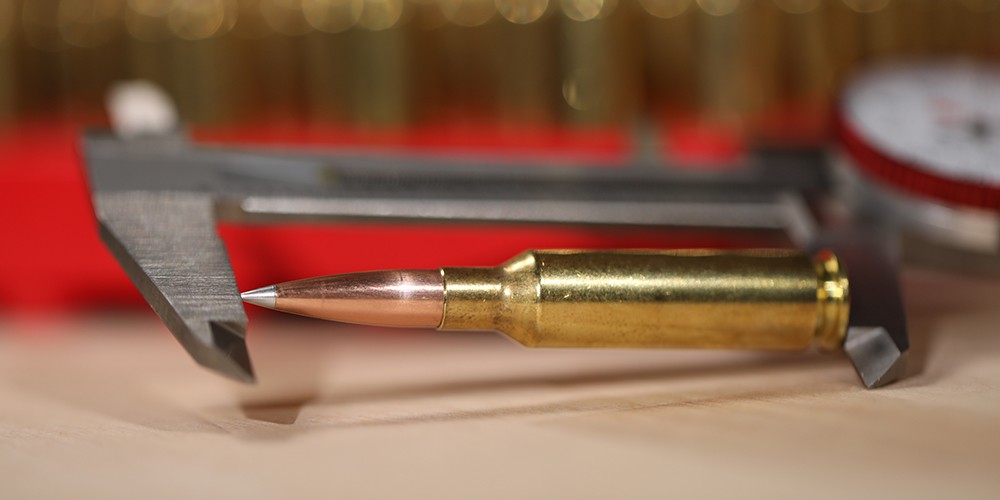 New for 2020, Hornady A-Tip Match Bullets are designed for low drag and high performance, making them an excellent choice for competitive long-distance shooting. This reloading bullet features an innovative aluminum tip that is precision-machined for reduced variability. The tip is longer than traditional polymer tips, moving the center of gravity slightly forward for improved in-flight stability. This tight design results in true-to-aim shooting and tighter groupings, especially at long-range.
The boattail on A-Tip bullets is optimized uniquely for each caliber, ensuring you get the same reliable precision across ranges whether you're shooting .243 or .308. Each caliber's bullet shape is verified via doppler radar for a low drag coefficient and high BC (ballistic coefficient). This ensures a consistent muzzle velocity and rate of twist, smoothing out the bullet's ballistic trajectory for uniform shooting patterns.
To further optimize consistency, each A-Tip Match bullet is sequentially packaged right off the press. The manufacturing process is streamlined to minimize handling and eliminate slight variations between bullets. Plus, each package of A-Tip bullets comes with a polishing bag so you can properly prepare the bullets before you start reloading.
The Hornady A-Tip bullet is available on SCHEELS.com in .308, 6mm (for .243 caliber), and 6.5mm.
Hornady Superformance Rounds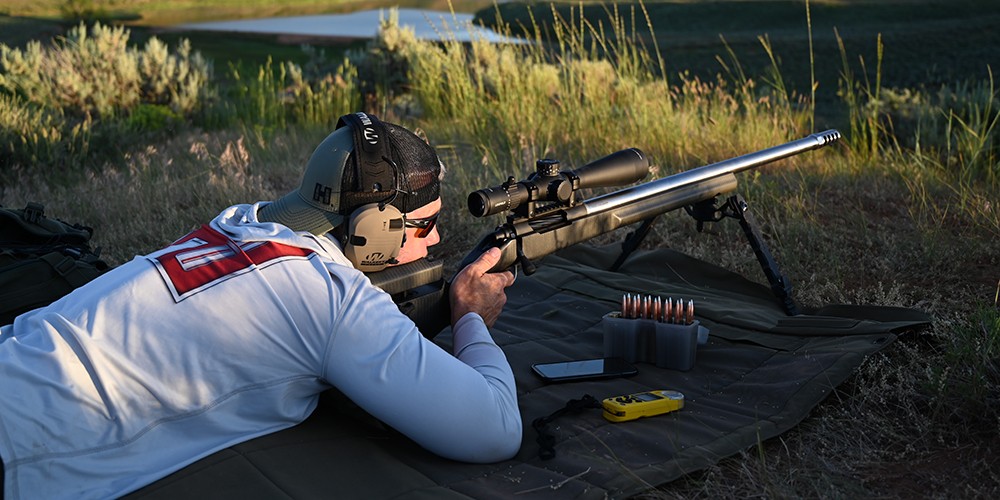 In addition to its quality reloading supplies, Hornady's line of ready-to-shoot ammunition offers innovation and reliability. The Superformance series of rifle rounds is no exception. While Superformance isn't Hornady's latest development, each component of the cartridge has been carefully designed and tested over the years to ensure the same performance and consistency shooters have come to expect. Engineered for speed and accuracy, Superformance cartridges are available with a variety of bullet tips, including V-MAX and SST, and in several rifle calibers.
Hornady Superformance rounds start with quality components. From the case to the primer, everything that goes into Superformance is carefully selected and rigorously tested for consistency and accuracy.
The powder is the true game-changer in Superformance ammo. Each round is carefully loaded with the exclusive Progressive Hornady Powder, fine-tuned and tailored for each caliber. This advanced powder burns at the best rate for each caliber, resulting in increased velocity in everything from varmint rounds to big game cartridges. On average, Superformance rounds fire 100 to 200 FPS faster than the closest-competing standard ammunition. Despite this super fast velocity, the powder's careful design doesn't increase felt recoil or muzzle blast, ensuring your rifle still feels and handles the same.
Because of this advanced progressive powder, Hornady Superformance rounds consistently travel at high velocity across temperatures and environmental conditions. This equates to the same reliable long-range precision and flat trajectory no matter the situation. Because of their incredible reliability, Superformance rounds are an excellent choice for hunters looking for an extra edge.
Superformance is available in a variety of popular rifle calibers, including 30-06 Springfield, .308 Winchester, and 25-06 Remington, as well as smaller varmint loads for .223 rifles. If you want to handload your own high-velocity rounds, Superformance powder is also available for purchase.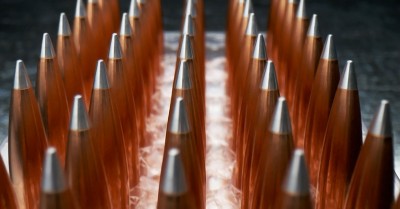 From reloading to hunting, Hornady's advanced ballistic technology offers reliable performance for improved shot-to-shot accuracy. Browse our full selection of Hornady components and ammunition in store at your local SCHEELS. Whether it's the new A-Tip bullet, the high-velocity Superformance round, or other Hornady cartridges or reloading equipment, one of our reloading and ammo experts will help you find the gear you need to elevate your next shot.