How to Choose a Kayak Paddle
Before you head out to explore the open water, make sure you have a kayak paddle that is the correct length, weight, and material. Being knowledgeable about the small differences between the different types of kayak paddles will help you choose the best paddle for you so you can enjoy your time on the water. The main considerations when choosing a kayak paddle are the length of the kayak paddle, the material of the paddle blade, and the material of the paddle shaft. Keep reading to learn everything you need to know about choosing the perfect kayak paddle for you.
What Type Of Kayak Paddle Shaft Do I Need?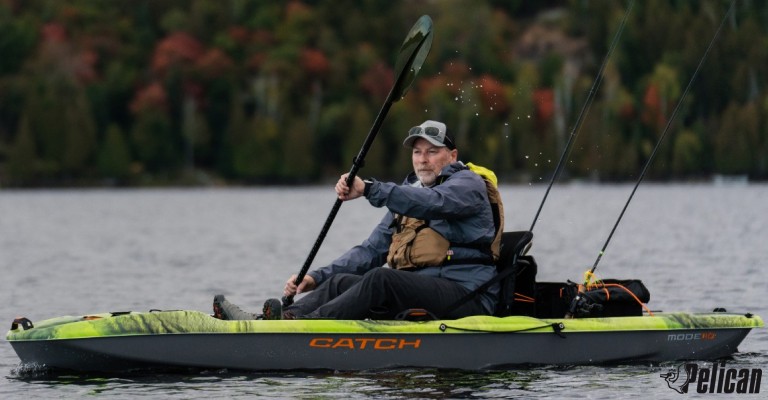 Four pounds may not seem like a considerable amount of weight, however, when you are kayaking over a long period of time, the weight of your kayak paddle can become straining. The material of the shaft accounts for most of the overall paddle weight. Kayak paddles are typically made of either inexpensive aluminum or lightweight carbon and fiberglass, each type coming with its own benefits and drawbacks.
Aluminum
Kayak paddles made with an aluminum shaft are typically the least expensive option. These are going to be heavier and more flexible than carbon or fiberglass which could cause more muscle strain on longer journeys.
Carbon and Fiberglass
Kayak paddles constructed with carbon and fiberglass shafts are extremely lightweight and stiff so they conserve energy while out on the water. These kayak paddles are usually more expensive than aluminum paddles but should last for a very long time.

What Type of Paddle Blade Do I Need?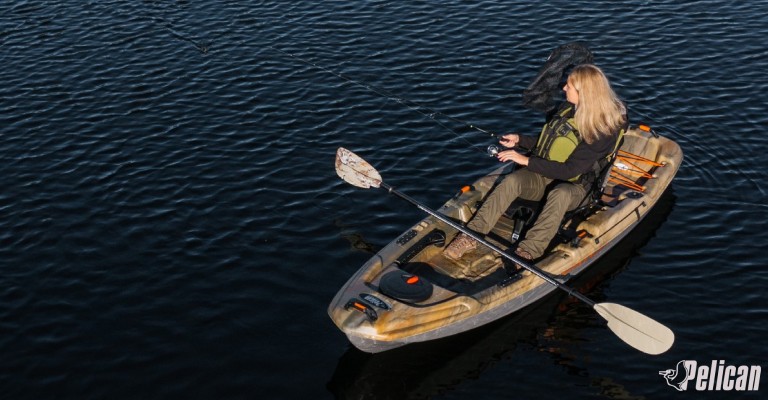 Kayak paddles can be manufactured in a variety of ways. They may look the same to the untrained eye but our hope is that you will be able to spot the subtle differences. The main difference from one kayak paddle to another is the material used to construct the blade. The type of material used will also have an impact on the price of the kayak paddle. More expensive kayak paddles are going to be made with a carbon fiber construction that is lightweight and stiff to help fight against fatigue with more efficient strokes. There are other blade options depending on your needs and price range.
Good: Plastic/Nylon
Plastic blades are the most common choice for first-time recreational kayakers because they are the most cost-effective. It is important to know that plastic blades can crack and degrade when left out in direct sunlight. Plastic blades are also pretty flexible which in turn won't cut through the water as well.
Better: Fiberglass
The middle tier of quality. Fiberglass kayak blades are lighter and more stiff than plastic but still not as high-quality as carbon-fiber. Fiberglass kayak blades are great for kayakers that enjoy being on the water for 1-2 hours at a time.
Best: Carbon-Fiber
Carbon-fiber paddle blades are very lightweight and ultra-stiff to conserve energy over a long period of time with efficient strokes through the water. Carbon-fiber-bladed paddles are going to be the highest quality.
What Size Kayak Paddle Do I Need?
In order to perform efficient strokes while you are out on the water, choosing the correct kayak paddle length is essential. Ideal paddle length is based on the width of your kayak and your overall height. The chart below is a general size chart to help you find the correct kayak paddle length.
Kayak Paddle Length Chart
| Kayak Width | Under 23" | 23" to 28" | 29" to 32" | 32" + |
| --- | --- | --- | --- | --- |
| Paddler Height | | | | |
| Under 5' | 210 cm | 220 cm | 230-240 cm | 240 cm |
| 5' - 5'6" | 215 cm | 220 cm | 230 cm | 240 cm |
| 5'6" - 6' | 220 cm | 220 cm | 230 cm | 250 cm |
| 6' + | 220 cm | 230 cm | 240 cm | 250 cm |
Now that you know what to look for in a kayak paddle before you head out on your next camping trip or lake day, be sure you have a high-quality kayak paddle to supplement your time on the water. If you want additional assistance choosing a kayak paddle, contact your local SCHEELS to speak to a kayak expert.