How to Choose a Life Jacket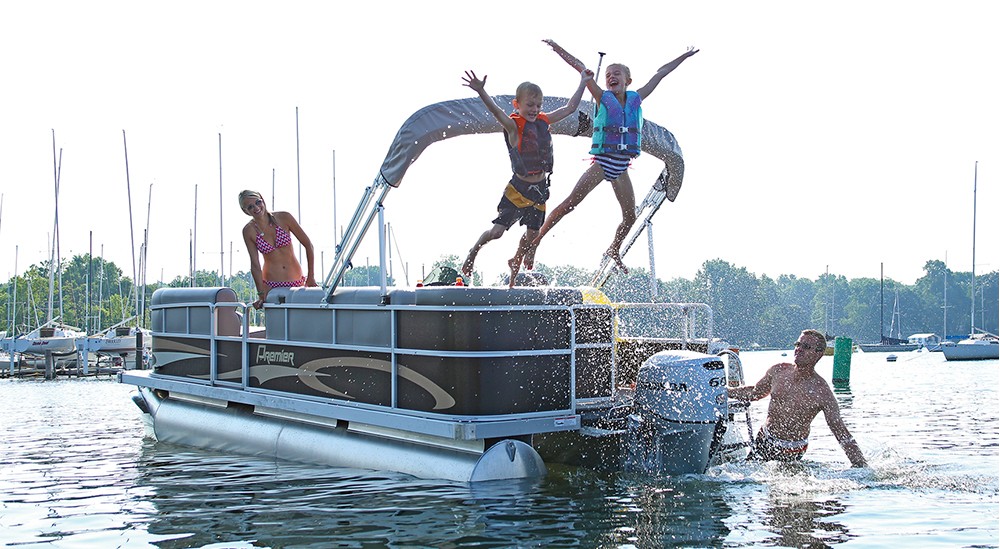 If the water is calling, make sure you're ready for your next adventure with a life jacket. If you're not sure where to start with finding the best life jacket for you, we've got you covered! This blog will teach you what life jacket size is best for you and what material to go with based on the water activities you participate in. You'll also learn when to replace your life jacket and the different types of coast-guard approved life jackets you can choose from!
Determining the best size and fit for your life jacket depends on if you're shopping for adult life jackets or kids' life jackets.
If you're shopping for kids' life jackets, sizes are based on weight.
Infant Life Jackets: 0-30 lbs.

Child Life Jackets: 30-50 lbs.

Youth Life Jackets: 50-90 lbs.

Teen Life Jackets: 󠀾≥90 lbs.
Adult life jackets are measured by chest size. To find your chest size, take a tape measure and wrap it around at the fullest part of your chest. Make sure you're standing up straight and not puffing your chest out. It's also important that the tape measure isn't squeezing too tightly. The number where the two ends meet will be your chest size. When looking for a life jacket on SCHEELS.com, you can find the correct size for your chest based on our size charts on the product page.
When it comes to finding a proper fit for your new life jacket, there are a few factors to consider. All life jackets should have a snug fit when you try them on. There should not be much of a gap around the back of your shoulders when wearing the life jacket. If you can easily slide your hand between your shoulder blades and the vest, the life jacket is too big!
The most common life jacket materials are nylon and neoprene. We also carry comp vests for professional water athletes which are usually made of neoprene as well.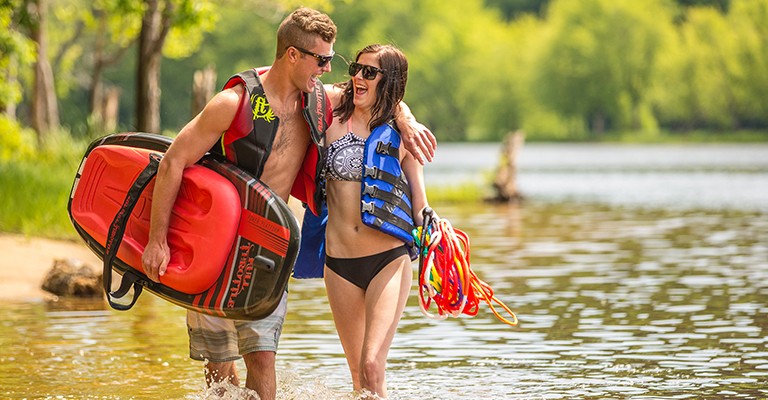 Nylon Life Jackets: Nylon life jackets are usually less expensive than neoprene life jackets and typically have a buckle closure. These life jackets are very durable and great for casual boating and paddle sports.
Neoprene Life Jackets: Neoprene life jackets are best used for water sports like skiing, tubing, and wakeboarding. These life jackets have soft, comfortable fabric that moves with your body and usually feature both buckle and zipper closures.
What is the Lifespan of a Life Jacket?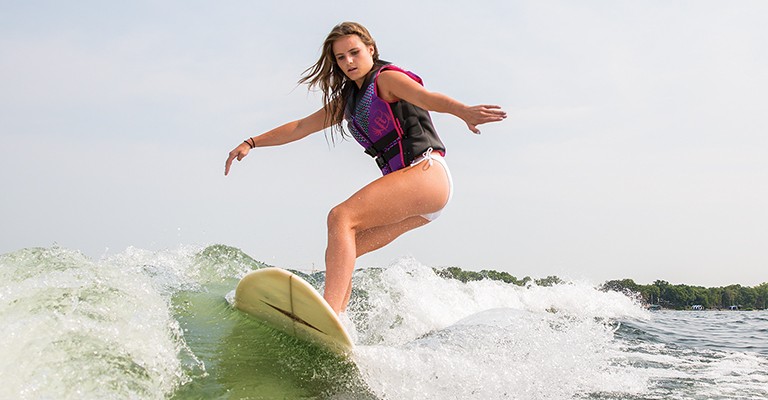 You should inspect your life jacket on a regular basis, especially at the beginning and end of the season. Although it is standard to replace your life jacket every 10 years, we recommend looking over your life jacket each time you put it on as well. Check if the buckles and zipper work properly and make sure the life jacket doesn't have any stitches or seams that are unraveled or torn. If you notice anything that is broken or torn, you should replace your life jacket immediately.
What is a Coast Guard Approved Life Jacket?
The two main types of life jackets are Coast Guard-Approved life jackets and Non Coast Guard-Approved life jackets. Learn more about the differences between the life jackets below!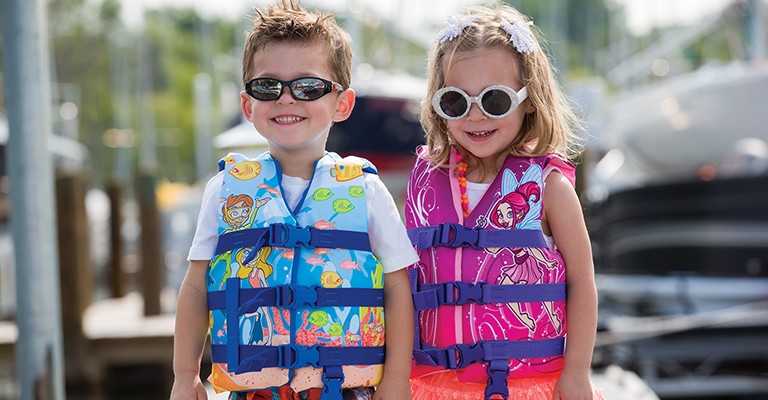 Coast Guard-Approved life jackets are designed with a certain level of buoyancy that keeps your head above water and allows for proper breathing. Wearing a Coast Guard-Approved life jacket is crucial for your safety during recreational water activities, regardless of your swimming abilities.
Non Coast Guard-Approved life jackets, also known as "comp vests", are not certified life jackets and should only be worn for water sport competitions if it is legal to do so in your area. If you're not a water sports competitor, it is important to use a Coast Guard-Approved life jacket for all recreational water activities.
Type I PFD — Off-Shore Life Jacket
Provides the highest level of buoyancy

Commercial styles are reversible and easy to put on

Provides safety in most waters - especially where rescues may be delayed

Designed to turn most unconscious users to a face-up position in the water

Ideal for: Cruising, racing, and fishing offshore, or when alone in stormy conditions
Type II PFD — Near-Shore Buoyancy Vest
Ideal for calm waters where quick rescue is possible

Will turn some unconscious users to a face-up position in the water

Ideal For: Inland day cruising, fishing, and sailing
Type III PFD — Flotation Aid
Lightweight and comfortable for continuous wear

Designed so users can place themselves in a face-up position

Ideal for conscious users in calm, inland water where quick rescue is possible

Ideal For: Supervised activities such as water skiing, fishing canoeing, or kayaking
Whether you're looking for a new life jacket to wear for weekends at the lake or you're searching for the best comp vest for your upcoming season, SCHEELS has the perfect life jacket for you. If you have any questions about our life jacket selection, contact your local SCHEELS for more information!