How to Choose Football Cleats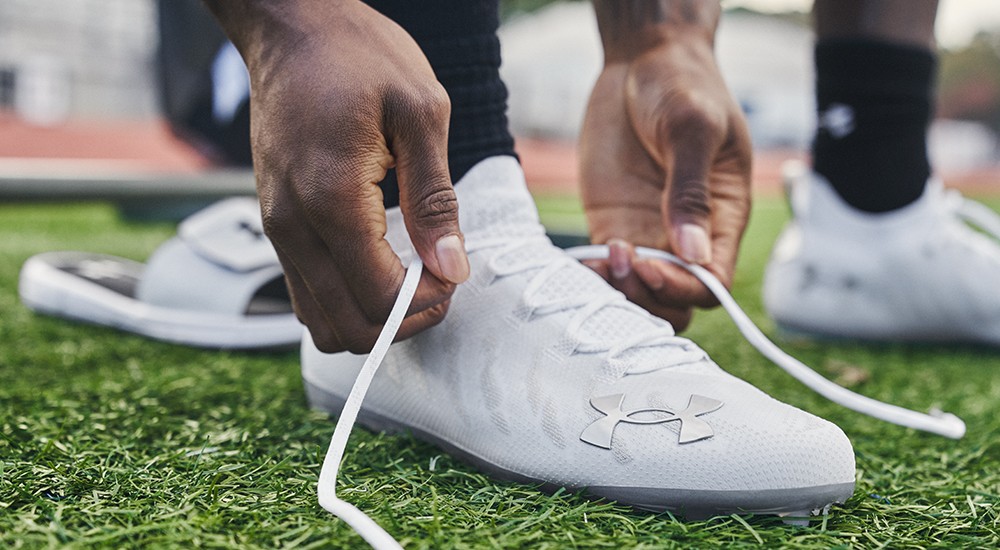 When summer football camps start up, the buzz and excitement around the upcoming fall football season starts to set in. Whether you're a football player or the parent of a player, you know that having the right gear on the field is important. With the right pair of football cleats, players enjoy traction for quick movements and acceleration, protection from hits, and support throughout the game. If you're new to buying football cleats, this guide walks you through how to choose football cleats for the upcoming season.
Bottom of Football Cleats
When buying new football cleats, first pay attention to the bottom of the football cleats, where the cleat spikes (also called studs) are located. These cleat spikes help provide traction and grip on both turf and grass fields. Each type of cleat spike offers a slightly different feel and use, so it's important to know which one best fits your needs.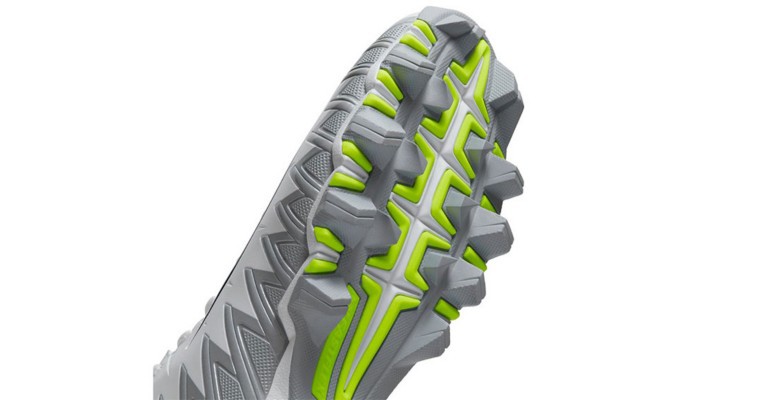 For players who are learning the basics of football, football cleats with a rubber molded bottom are an ideal option. Rubber molded cleats are permanently attached to the bottom of the football cleat and offer a comfortable underfoot feeling. Plus, football cleats with rubber molded bottoms are usually less expensive compared to other football cleat options, making them great for beginners and young players.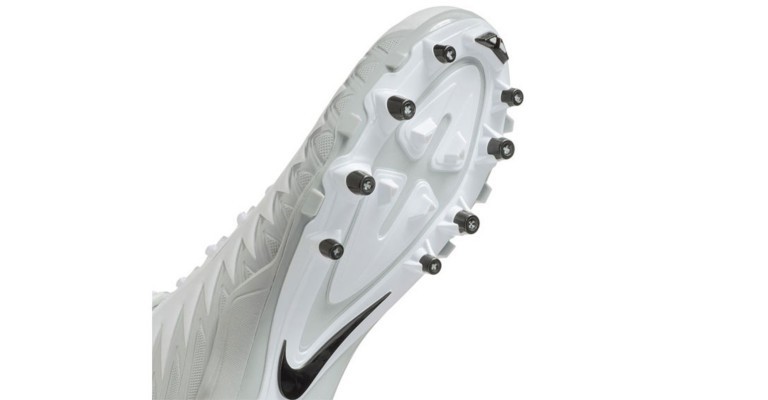 Hard molded cleats are the most popular type of football cleat. Like rubber molded cleats, hard molded cleats are permanently attached to the bottom of the football cleat. Made with a harder plastic, these cleats provide a mix of comfort and traction while still offering a lightweight feel. Hard molded cleats are perfect for any age of player from youth to collegiate.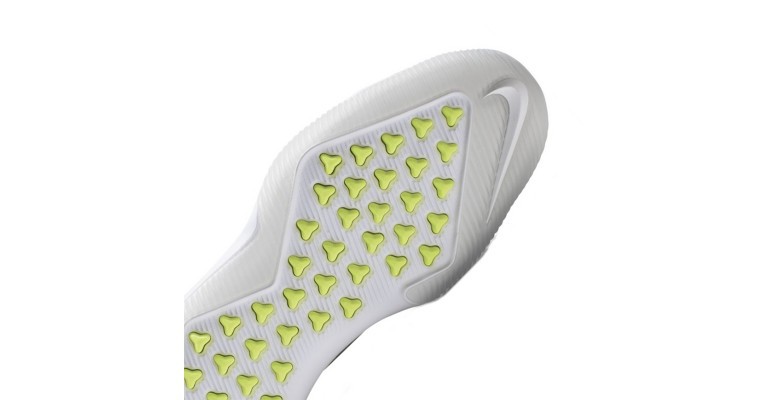 Turf football shoes feature small rubber nubs on the bottom of the football cleat plate. You can only wear turf football shoes on synthetic surfaces, making them primarily useful as training or coaching shoes rather than game shoes.
Next, you want to pay attention to the upper portion of the football cleats. There are three main ways an upper can be cut in order to provide different levels of ankle support. The three styles are classified as low top football cleats, mid top football cleats, and high top football cleats. If you're an advanced player, you'll want to pick the right style of football cleats based on your position, while youth football players typically buy based on fit and comfort.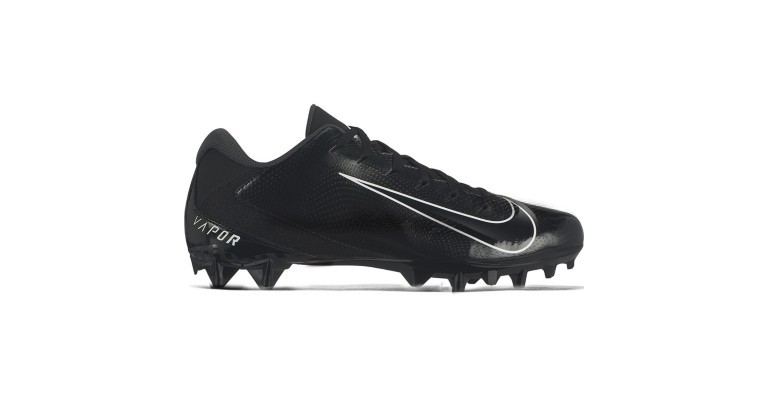 Low top football cleats work for any skill position player because they are lightweight and leave the ankle free to move for quicker acceleration and speed. Typically, wide receivers or defensive backs wear low top football cleats because they need maximum mobility for quick, multi-directional movements. However, low top football cleats provide less ankle protection which could lead to injury.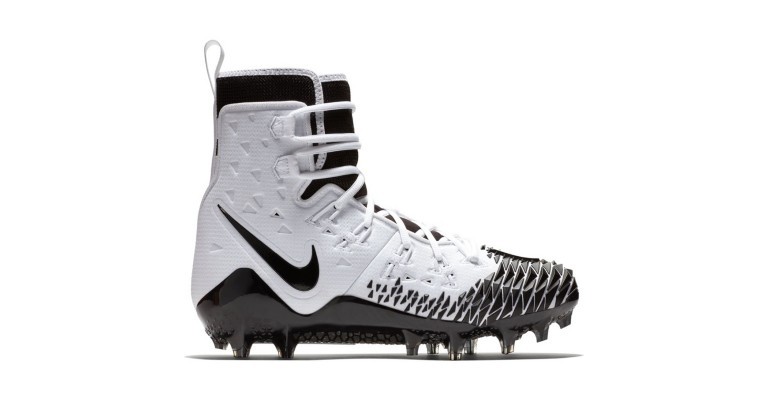 In contrast to low top football cleats, high top football cleats provide the most ankle support and protection. The upper on high top football cleats wraps around your ankle making them great for players who are focused on blocking rather than running. Although high top football cleats are heavier, lineman positions need the stability and protection this style offers.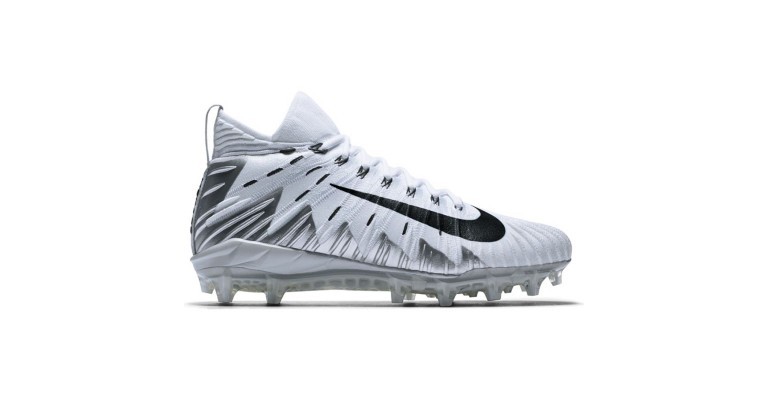 With mid top football cleats, players get a blend between low top and high top cleats. With this type of upper, your ankle is better supported compared to low top football cleats, but you're still able to enjoy the same lightweight feel you need for speed. Mid top football cleats are perfect for skill player positions who may need a bit more protection from hits like running backs, linebackers, tight ends, and quarterbacks.
How to Fit Football Cleats
Last, you want to pay attention to how your football cleats fit. Wearing ill-fitting football cleats leads to more distraction and even sores and injury. Follow these steps to know how football cleats should fit.
Try your football cleats on later in the day and with your football socks. Since your feet swell throughout the day, it's best to avoid trying on football cleats first thing in the morning.

Once you have your football cleats on, feel towards the front toe of the shoe to make sure your longest toe is about half an inch from the end. You'll want the forefoot and the heel to fit comfortably snug. Also, pay attention to what kind of material the upper is made from because a full leather upper will stretch while a synthetic upper will not.

Take some time to walk around to make sure the football cleats are both comfortable and flexible. If you notice any pressure or discomfort, you'll want to try on a different pair of football cleats.
Many kids try a variety of different sports when they are young, and with growing children, buying new football cleats each year can get expensive. So parents often ask the question: Can my child wear soccer cleats while playing football? Yes, young football players can wear soccer cleats while playing football, but parents need to know that football cleats cannot be used while playing soccer.
Also, it's important to always make sure your child's football cleats properly fit each year. It's tempting to buy a pair of football cleats that they can grow into, but football cleats that are too big increase the risk of injury.
Finding the right football cleats for your position and making sure they fit properly is essential to staying on the field this season. If you're ready to start shopping for new football cleats, begin with our blog featuring the best football cleats of 2022. If you need additional help buying new football cleats, contact a football expert at your local SCHEELS.