How to Choose Snow Goggles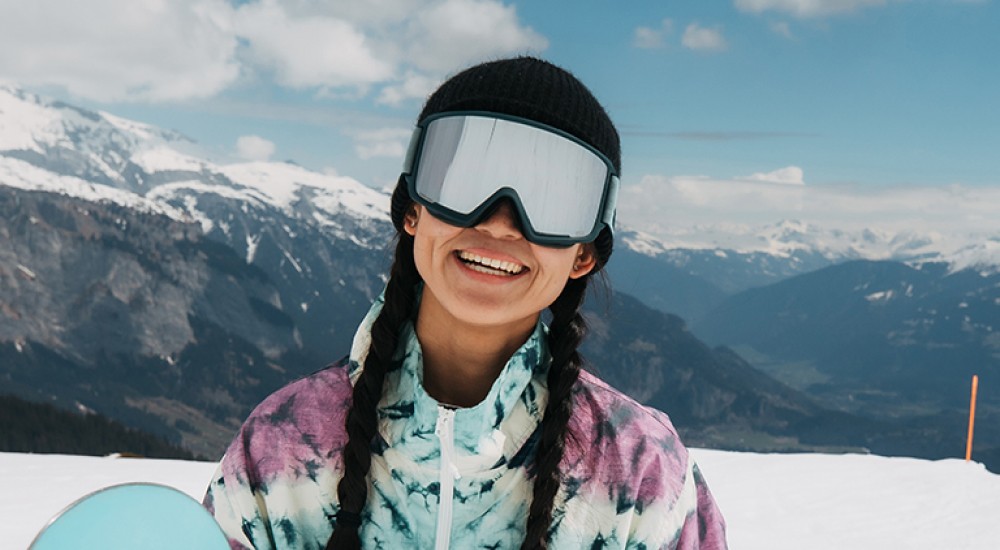 Snow goggles are necessary when you're skiing or snowboarding downhill at high speeds and protect your eyes from snow, branches, UV rays, and harsh wind. When choosing the right goggles for skiing or snowboarding, it can be overwhelming trying to understand what to look for. Most snow goggles come in a variety of fits and sizes and offer different lens colors and types, each optimized for different weather conditions. Find the best snow goggles for every snowboard or ski trip ahead.
How Should Snow Goggles Fit?
It's important to choose snow goggles that fit comfortably and securely to seal out wind and debris. It's also good to look for features like an adjustable strap or flex technology so you can adjust the goggles to your face for the perfect fit. Your goggle strap should fit comfortably over your helmet, and there should be no gap between your helmet and the top of your snow goggles. If you would like to wear your goggle strap under your helmet for style, make sure it doesn't compromise the fit of your helmet.
Weather conditions will determine what goggle lens you will need. Goggle lenses will come with a VLT rating and different lens colors. VLT stands for visible light transmission—this ranking is a percentage that indicates how much light can pass through the lens. A VLT rating will range anywhere from 0 percent to 100 percent. The higher the percentage, the more light that is able to pass through.
| Weather Conditions | VLT | Goggle Lens Color |
| --- | --- | --- |
| Bright/Sunny | < 25% | Gray/Red/Black |
| Partly Cloudy/Partly Sunny | 25-50% | Blue/Green/Red |
| Overcast/Cloudy/Low-Light | 50+% | Yellow/Gold/Copper/Amber |
With the help of this guide, you are ready to choose the perfect ski or snowboard goggles for you. Plus, you can check out even more expert advice on how to pick the perfect snow goggles with our guide to the Best Skiing & Snowboarding Goggles.