Hunting Tree Saddle Buying Guide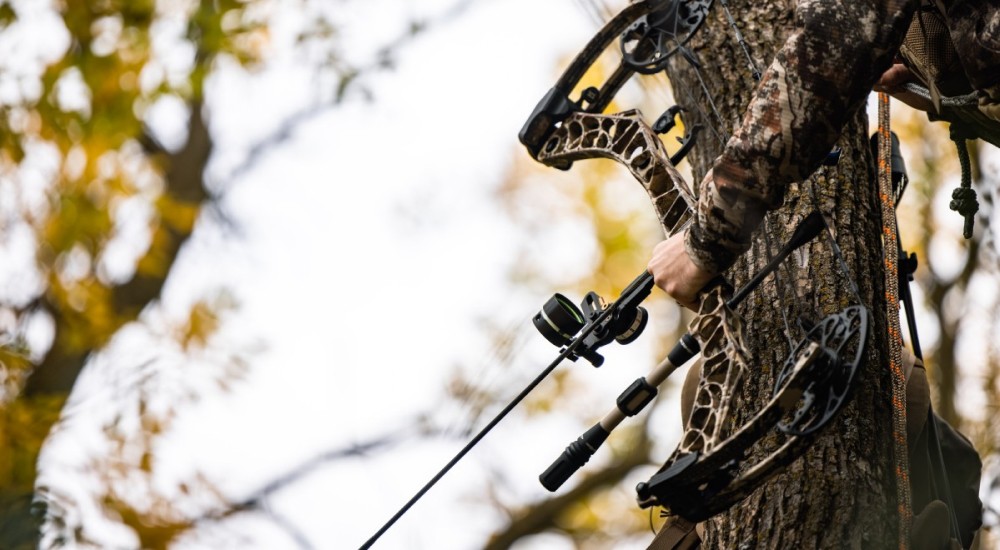 Within the last few years, the popularity of saddle hunting has increased with hunters gaining knowledge about the benefits compared to traditional treestand hunting. With that said, there is also a lot of information about what saddle hunting is and what is needed to saddle hunt. In this blog, our SCHEELS Hunting Experts break down the information you need to get started saddle hunting.
If you are not aware, saddle hunting is when you use a tree platform, hunting saddle, ropes, carabiners, and tree climbing sticks to climb and suspend yourself from a tree. When you are suspended, you are between a seated and standing position. Some hunters prefer this positioning over sitting in a ladder stand because you can switch between a seated and standing position. Saddle hunting presents some pros and cons compared to traditional tree stands which we will cover.
If you are unsure whether or not saddle hunting is right for you, here are some of the advantages to consider.
Mobility
Shot Versatility
Lightweight
When you are heading out to your hunting land or to public land, you may not know what portion of the land is the right area to spend the most amount of time in. With a tree saddle, you can tear down and set up your system to hunt in multiple locations on the same day.
This is the most important advantage that tree saddles give to hunters. When you are suspended from a tree, you have the ability to rotate around the tree to give yourself more angles which in turn equates to more shot opportunities. It is important to note that you want to start facing the area where you suspect the most deer will appear and then you can always adjust your position if you need to.
As you are walking to your starting position, you will appreciate the lightweight build you get from using a tree saddle setup compared to the added weight and bulk when carrying a ladder stand. Especially if you know you will be walking a longer distance, you will conserve a lot of energy with a tree saddle in your pack.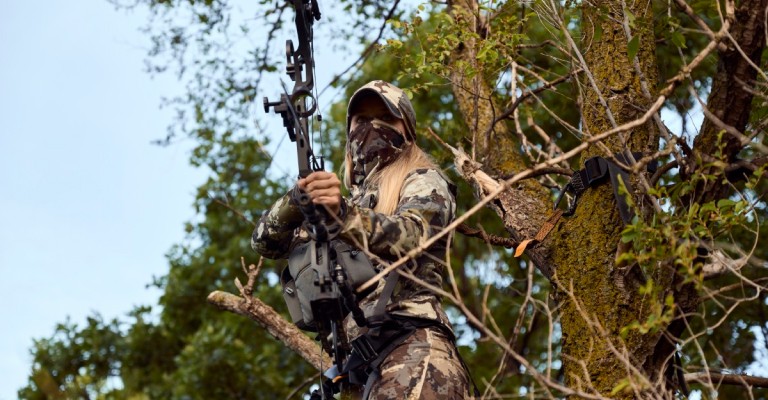 To give a holistic viewpoint, we want to make sure to talk about some of the cons that should be considered when deciding whether or not you want to try saddle hunting.
Climbing
Unfamiliar Shooting Angles
Tree saddle hunting requires leg and core strength, along with coordination, to reach the desired height. To climb, most hunter use tree climbing sticks to reach the right height. To do this, hunters set their climbing sticks to the starting position and wrap a lineman's rope around the tree and connect it to their saddle or safety harness to suspend them from the tree then work their way up the tree. Because of this, tree saddle hunting may not be the best option for all hunters.
Unfamiliar Shooting Angles
It can be a challenge for first-time saddle hunters to get comfortable positioning their bodies and bows to find the correct angle to confidently take a shot. Because you are suspended from the tree, you may need some practice in your backyard on how to correctly position yourself when shooting from different angles.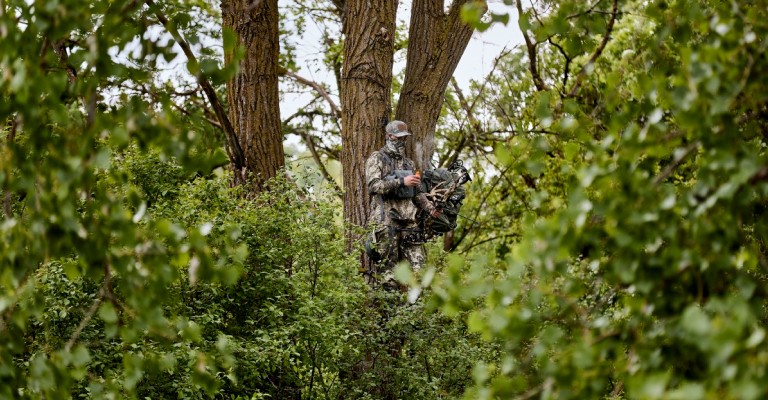 If you're interested in tree saddle hunting this season, our Hunting Experts share the essentials you'll need to get started as well as some optional accessories.
Essentials:
Optional:
The

Hawk Helium Hammock Tree Saddle

is a premium tree saddle that includes climbing-grade ropes, attachments, and a comfortable padded seat.

The

XOP Edge Saddle/Platform Combo

is the best deal. You will receive a comfortable shoulder strap, a cool mesh seat, a lineman's climbing rope, a tree tether, a bridge, and a tree platform.
Now that you know the pros and cons of hunting tree saddles, you can decide whether or not tree saddle hunting is right for you. If you have any other questions about tree saddle hunting, don't hesitate to reach out to your local SCHEELS with any additional questions.