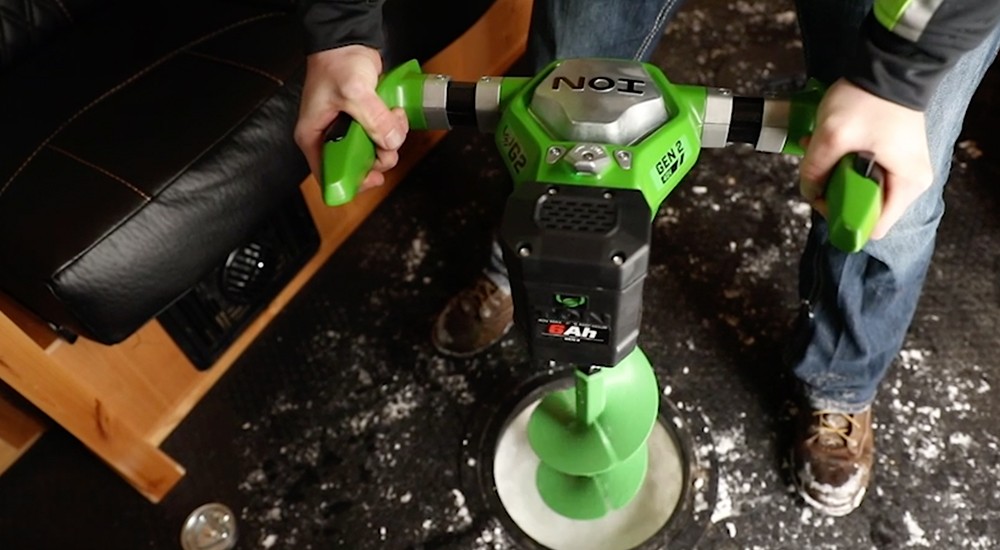 The four main types of augers that are used for ice fishing are electric, hand-powered, gas and propane. While all of them will get the job done, each type has its own set of advantages and disadvantages.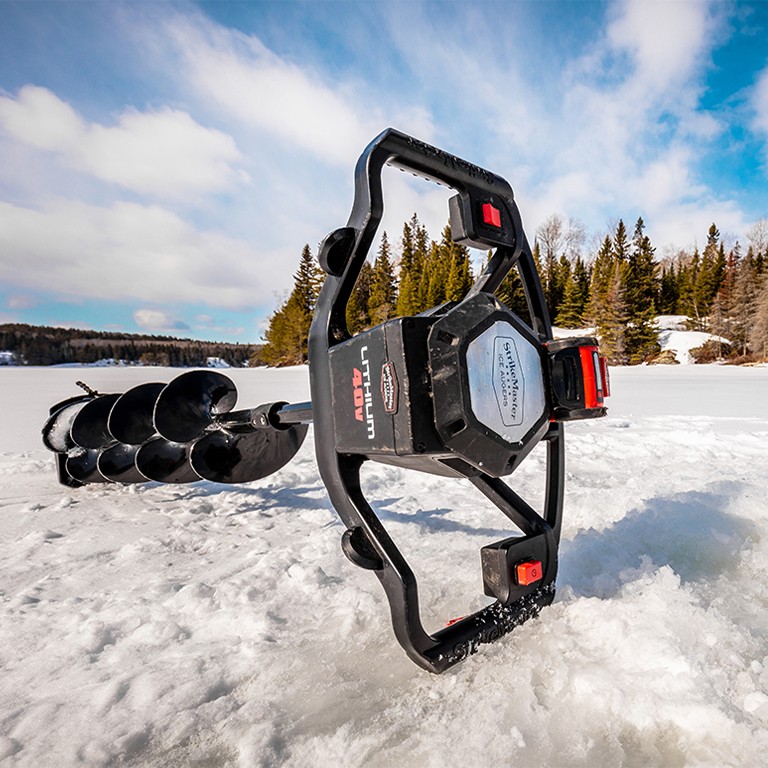 Electric augers are the newest addition to the family of ice augers and have experienced the greatest amount of innovation over the past few years. Battery life was a major issue with the first electric augers on the market, but lithium batteries on newer models have vastly improved the amount of holes that can be drilled on a single battery. The use of cordless drills paired with an auger flight such as the K-Drill or Strikemaster Lite-Flite is also a very effective drilling option.
Advantages:
Lightweight

Quiet

Reverse feature for easy slush removal

Low maintenance

No oil, gas or smell
Disadvantages:
Batteries may die

Power will slowly fade

More expensive than other options
Hand-powered augers were the first type of ice auger to be developed and will always have a place in the ice fishing world. They are a great option for early ice and will always work since you do not have to worry about a motor or battery.
Advantages:
Lightweight

Quiet

No motor or battery issues

Very cheap option
Disadvantages:
Manual effort

Takes much longer to drill through thicker ice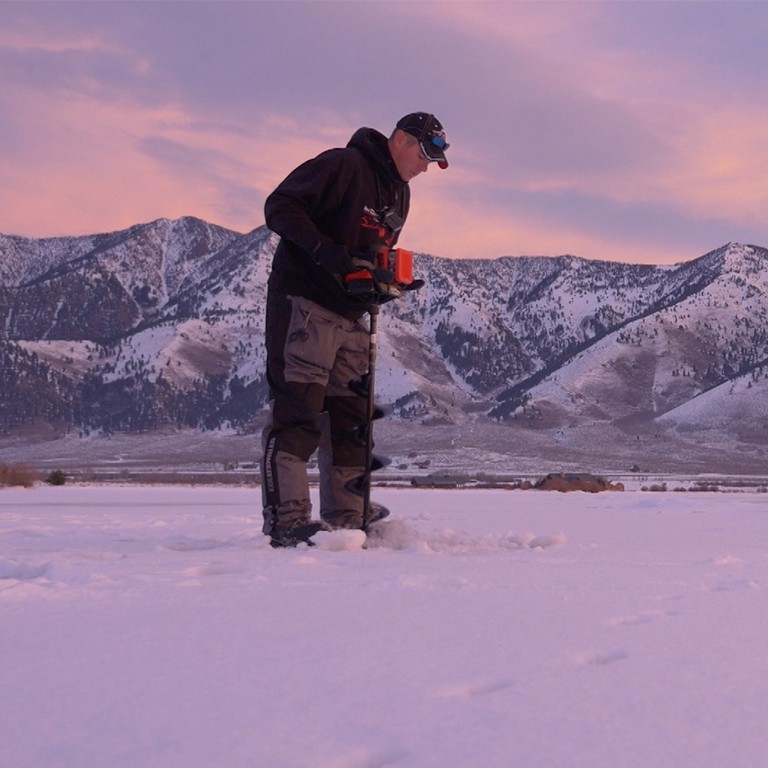 Gas-powered augers were the second type of augers to be developed and have decades of refinement. They were developed to reduce the manual input required by a hand-powered auger and continue to be a popular option for ice anglers.
Advantages:
Longest life expectancy of a power auger

Cheapest option for a power auger

Continuous power
Disadvantages:
Heaviest option

Uses gas and oil which will have a smell

Can be difficult to start in very cold conditions

Noisy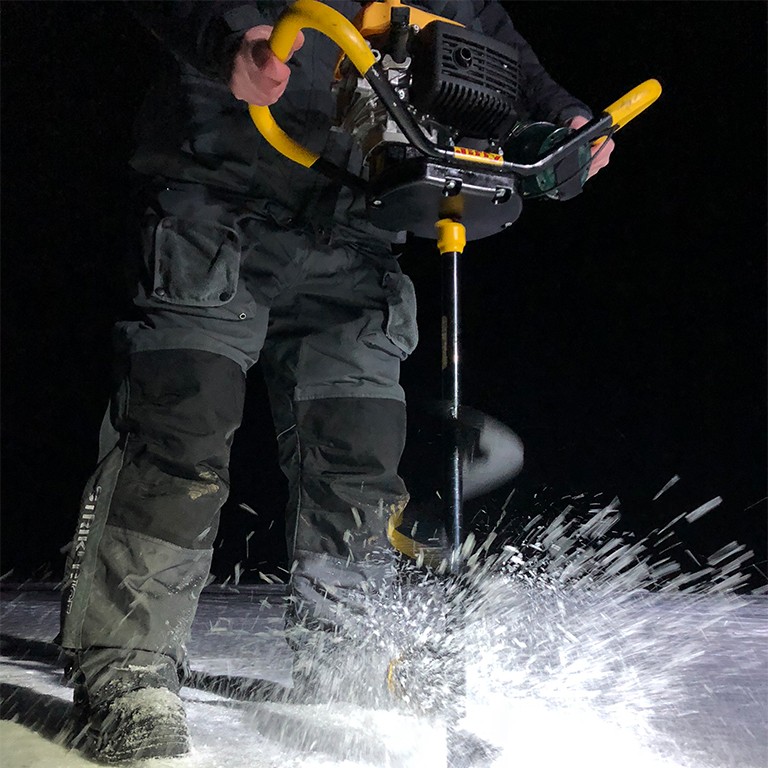 Propane augers are an excellent option for situations when lower emissions are needed, such as drilling holes in a permanent ice house. Propane augers are very similar to a gas auger in terms of weight and power but eliminate the need for gas and oil.
Advantages:
Low maintenance

Lots of holes can be drilled on a single propane cylinder

Continuous power

Low emissions

Easy to start

Disadvantages:
Heavy

Propane cylinders must be kept warm