How to Find the Right Kids' Winter Coat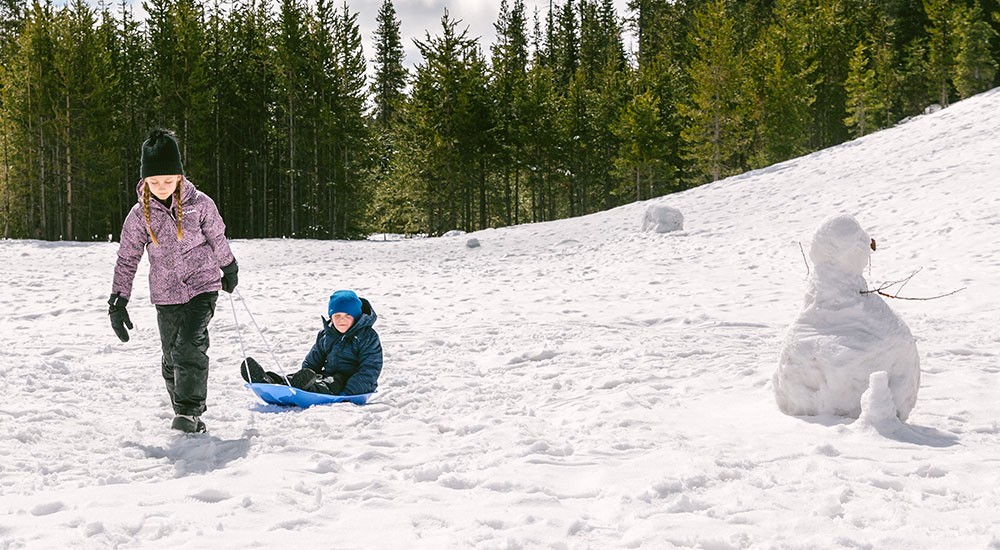 As the cold weather starts to travel in for the season, it's time to bundle up! Whether it's raining or snowing, your kid needs the right winter coat or jacket for their recess fun or outdoor adventure. With the help of our guide, you'll find just the right type of winter coat or jacket, key features to look for, how to find the right fit, and cold weather accessories to keep them warm and comfortable all season.
Types of Winter Coats and Jackets
Your kid needs the right type of winter coat for enjoying outdoor winter activities. Some of the most durable and warm winter coats for kids are from quality brands like The North Face, Jupa, Patagonia, and Columbia. Coats and jackets are both insulated and uninsulated. There are two different types of insulation used within winter coats— down and synthetic.
Down insulated winter coats provide incredible warmth by trapping the warm air within to retain heat. Easy to compress and lightweight, down insulated coats are perfect to pack when traveling. However, down insulation doesn't dry out very quickly, so this insulation is best for wearing during mild activities or casual wear. Often times, these insulated winter coats are referred to as puffers too.
Synthetic insulated winter coats perform well even when damp while still providing a good amount of warmth. With synthetic insulation, these winter coats feel a bit heavier and are not as easy to pack. Synthetic insulated winter coats are ideal for high-energy outdoor activities.
Aside from insulated winter coats, fleece jackets, softshell jackets, and rain jackets all have different benefits during the cold weather months.
Fleece Jackets: Soft, warm, and comfortable fleece jackets are ideal for chilly spring or fall days. Fleece jackets offer a medium amount of warmth but provide little wind and rain protection. Usually, fleece jackets come as a full-zip or quarter-zip. Depending on the style, you can find fleece jackets with or without hoods. Brands like Patagonia and Columbia come in a variety of styles and colors to fit your child's personality.
Softshell Jackets: Similar to fleece jackets, softshell jackets offer some lightweight insulation plus some rain and wind protection. These softshell jackets are still ideal for spring and fall months as they don't provide nearly enough warmth as an insulated winter coat.
Rain Jackets: For the rainy days, you want to make sure that your child has a rain jacket combined with a fleece jacket. A rain jacket will add more protection than a water-resistant jacket. Rain jackets provide protection against wind and rain making your child feel more comfortable throughout the day.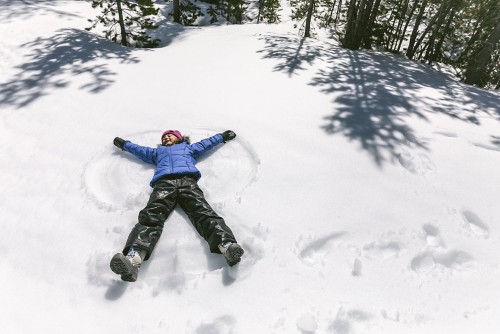 Key Features to Keep in Mind
Now that you've selected just the right type of winter coat or jacket for your child, it's time to focus on the features of winter coats to keep them warm all winter long. From expandable features to thumbhole cuffs, your child will be ready to have an outdoor adventure and maybe even make a snow angel or two.
Here's a list of the top features in winter coats and jackets: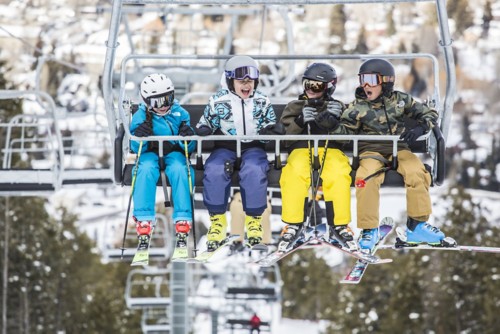 Extendable Sizing is an ideal choice for growing kids. With this feature, you can easily adjust the fit of your child's sleeves by approximately one to two inches — this provides an additional season or two for your child to grow. One of the top brands for extendable jackets and coats that grow with your child is Jupa.
Thumbhole Cuffs provide an ample amount of wiggle room for your child's hands. Plus, it's an easy way for your child to adjust their sleeves to secure over their hands for exceptional warmth and coverage. This feature is most commonly found on all winter jacket types, but it's usually a staple for 3-in-1 winter jackets and coats.
Closure features for kids' winter coats include a wide variety of styles such as zippers, buttons, velcro, and snaps. The most common type of closure for kids' winter coats typically includes a sturdy zipper with a snap or Velcro overlay to help trap body heat while keeping the cold out, so they can stay warm all winter long.
Hood Coverage is an essential part of a winter coat for kids. Most hoods feature an adjustable drawcord feature to easily adjust how much of your child's head to the side of their face is covered. There are a few styles of winter coats and jackets that feature elastic and tab adjustments to keep the cold away from their face.
Waterproof and windproof features add an extra layer of climate protection and warmth during wind or heavy snow. A waterproof outer shell helps repel the water away from your child's jacket while the windproof outer shell doesn't let the wind through, so your child will stay warm even in bitter temperatures and high winds.
Reflective Detail is a must-have feature for your child's coat to keep your child safe if you're out at dusk or dawn creating snowmen or enjoying a friendly snowball fight. They're also a great feature to spot where your child is at all times. From a reflective logo to reflective piping detail, you're child will remain visible for every outdoor journey.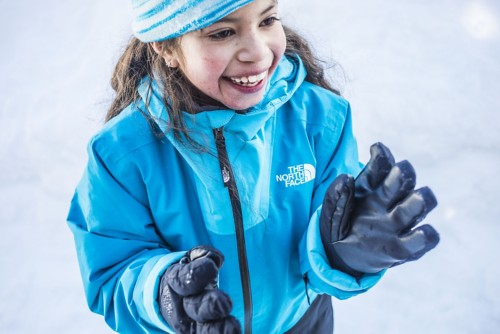 While searching for a winter coat for your child, something that may come to mind is buying the jacket a size up so they can grow into it. As much as our wallets might enjoy that idea, your kids won't be as warm as they should be. The extra open space in the winter coat will end up letting the cold air into their winter coat faster than their body heat can keep up. How do you make sure your child's new winter coat fits just right? Check out the tips below for some easy tests to run through before making your purchase:
The Hug Test: The purpose of this test is to make sure the winter coat isn't too tight across their chest or in the arms. Have your child zip up the winter jacket you're testing and give themselves a tight hug. Their arms should reach across to touch the opposite shoulder blades on either side. Are they struggling to raise their arms and reach across? Are they able to complete the test but feel tightness through the elbows and shoulders? This is a sign you want to try the winter coat in the next size up.
The Stretch Your Arms Test: This test will determine if the sleeves of the winter coat is too long, too short, or just right. If your child's wrists are exposed when they stretch out their arms, the sleeves are too short. If you can barely see their fingers, the sleeves are too long.
The Reach for the Sky Test: This test is most applicable for shorter winter coats like bomber styles. If the hem of the jacket exposes your little one's tummy, it is too short. This is also helpful to recognize any tight spots within the shoulders or biceps. If the shoulders ride up, this winter jacket is not the right fit.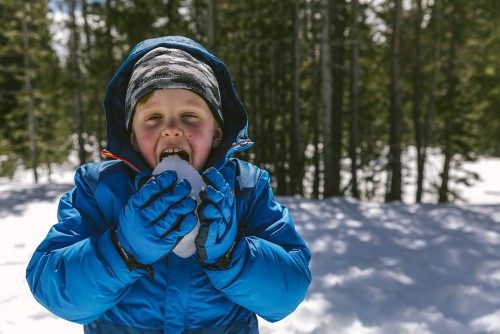 A cozy winter jacket will keep your kids even warmer when paired with a warm hat and mittens or gloves. Other essentials such as warm snow boots and thick socks will play an important role in maximizing their body heat. If you're looking for guidance on purchasing the best snow boots, check out our Winter and Snow Boots Buying Guide. The more coverage and layers your child has, the better they will feel on cold winter days.