Make Mother's Day 2021 Special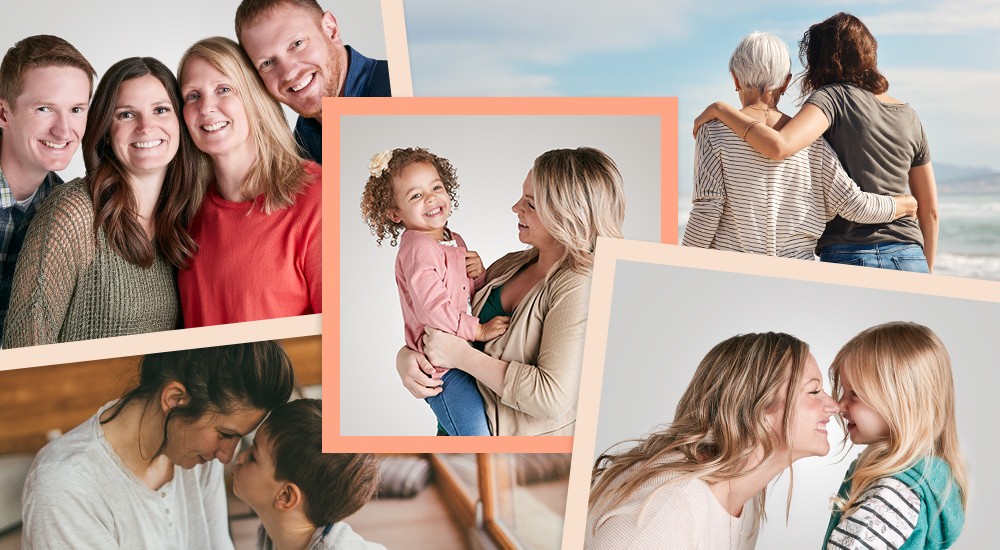 Mark your calendar to celebrate mom this Mother's Day on Sunday, May 9! The spring season is always a great time to reflect and think about all those who are important to you, especially the women who are always by your side. Whether you're celebrating with your mom in person or virtually this year, you may be wondering how to make Mother's Day 2021 extra special. Check out our list of top Mother's Day gift ideas mixed with creative ways to show your love and appreciation for those most special to you!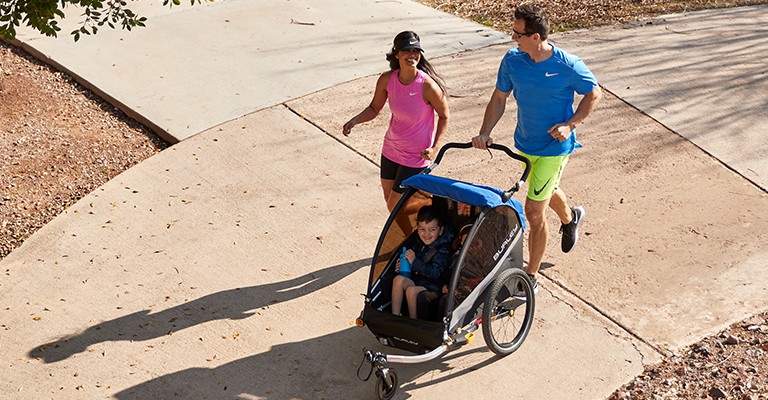 Does your mom enjoy walking, running, or participating in fitness classes? If so, get your mom a new workout outfit this year. Find her a comfortable workout top and workout bottoms that match her personality and boost her confidence. Pair the new workout clothing with a bold Hydro Flask water bottle to keep her hydrated before, during, and after her workout sessions. Then, schedule an hour to workout together either in person or virtually. She'll love the new workout clothing and accessories, exercising, and spending time with you!
2) Plan a Dream Trip or Stay-cation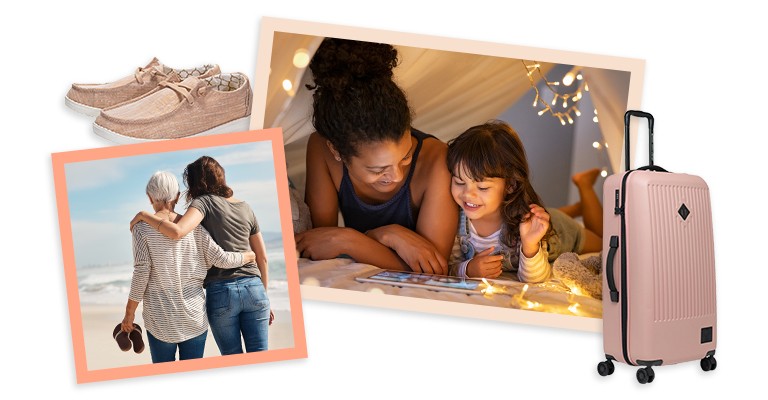 This year many of us are itching to start traveling. If your mom enjoys experiencing new places, get her a new piece of luggage to use on a future trip. Our travel selection features both hard and soft sided luggage in a variety of different sizes, colors, and styles to match her preferences. When traveling, you always want a comfortable and packable pair of shoes. Your mom will love wearing a pair of Hey Dude shoes whether she's traveling to a new place or just around town. Another fun way to spend Mother's Day together could be researching and discussing your dream vacations, or you can even plan a stay-cation in your town!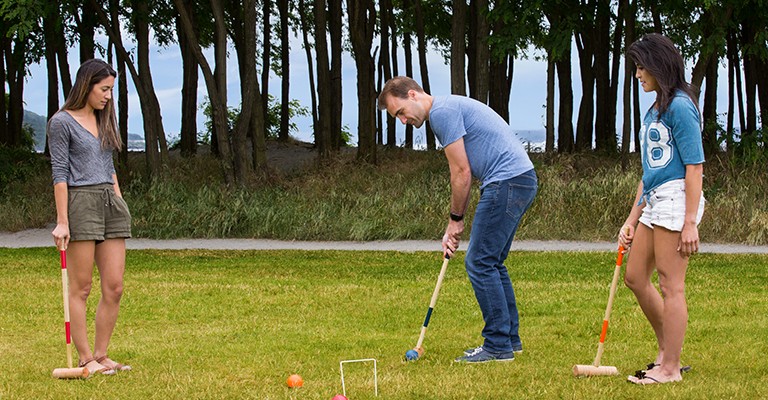 Spend quality time this Mother's Day in the backyard. If you have younger children and are looking for Mother's Day gift ideas for your wife, we recommend browsing the selection of outdoor games for some family-friendly competition. Our wide variety of yard games includes badminton, corn hole, ladder golf, and more so everyone in the family can have fun on Mother's Day. A laid-back outdoor celebration isn't complete with food on the grill, right? Add some tasty flavors to your burgers or steaks with her favorite seasonings or upgrade your grilling set up with a new Traeger grill.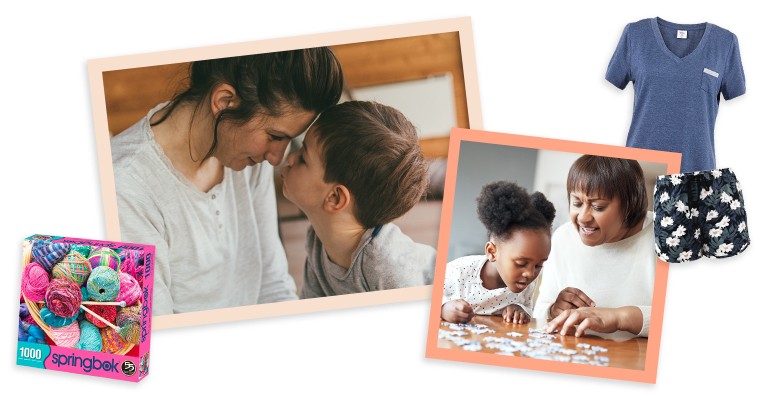 There's no need to rush on Mother's Day morning, so spend time together in your pajamas doing a puzzle. Nothing says quality time like spending the morning working on a puzzle and relaxing together! We carry quality puzzles of different pictures and difficulty levels to match your mom's interests. You can add to her Mother's Day gift with a new pair of cozy pajamas or slippers to lounge around and relax in. Plus, grab some Ginna's coffee to sip on during your morning puzzle session.
5) Remembering the Good Times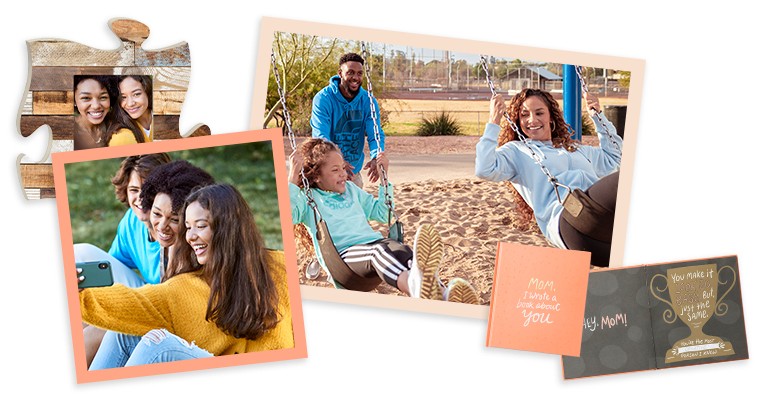 If you're looking for a virtual Mother's Day gift option, mailing her a more sentimental gift is a great way to reflect back on memories and show your appreciation. With a book like, Mom, I Wrote a Book about You, you'll be able to reflect on moments when your mother was by your side. Plus, you can add in a picture frame with a picture of one your favorite memories together and a handwritten note telling her why that was such a memorable moment for you. This gift will be sure to make her smile and a keepsake she'll hold onto.
6) Support Your Team Together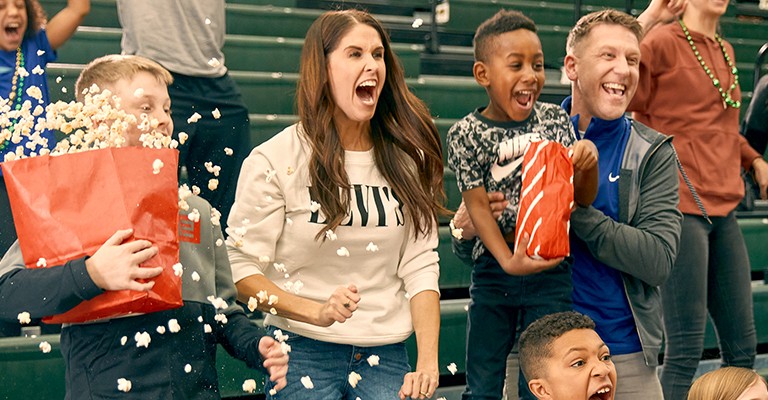 Whether you're playing a sport or starting a new career, mom is always cheering you on. Tap into her team spirit this Mother's Day by surprising her with fan gear to support her favorite team. Whether she's passionate about NFL football, MLB baseball, or another sport, you'll be able to find the right clothing and accessories to get her decked out for the game. Add to her Mother's Day gift by getting her tickets to a favorite sporting event or make plans to watch a game together (in person or virtually).
Stay adventurous this Mother's Day by hiking or biking at a nearby state park. Load her up with some of the best hiking or biking gear that she can use for years to come. Whether your mom likes day hiking or backpacking, make sure she's equipped with essentials like hiking boots, an Osprey pack, and socks to keep her energized on the trail. If relaxing outdoors is more her style, get her a hammock that packs away easily for any adventure!
Make sure she's ready to ride in style this spring by taking her bike in for a tune-up at your local SCHEELS. Plus, browse our wide selection of bike accessories like bike lights, bike baskets, or bike helmets to make sure your mom stays safe while cruising around town or on the trails. Spend some quality time enjoying nature's beauty together this Mother's Day!
With these Mother's Day gift ideas and fun ways to spend time together, it'll be easy to make Mother's Day 2021 extra special this year. If you're looking for other Mother's Day gift ideas, shop our Mother's Day Gift Guide.