Muscle Recovery Massagers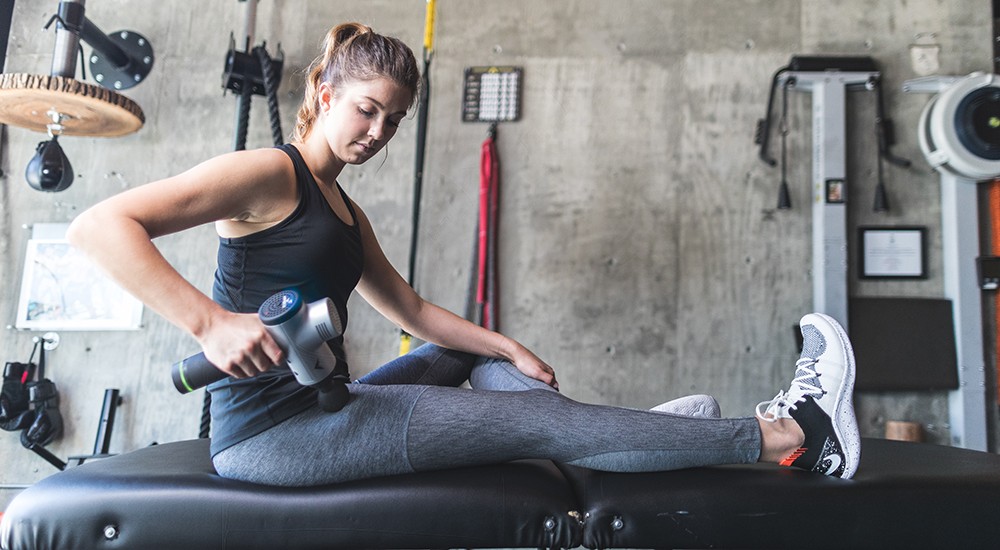 Searching for a way to relieve sore muscles from your latest workout? There are many different options when it comes to muscle recovery massagers, but you want to make sure that the device you buy offers the versatility and convenience you need. The Hypervolt, Hypervolt Plus and Theragun are some of the top muscle recovery massagers on the market and each of these devices offer the reliability everyone expects. Learn more about the differences each muscle recovery device offers as well as expert advice from SCHEELS Fitness Expert Josh Nogowski.
For every intense workout, you need a recovery process that works your muscles with immediate relief, so you can focus on relaxing before the next workout session. The Hypervolt Vibration Massager helps improve range of motion while speeding up the warmup and recovery process with a promotion of circulation. The lightweight, easy-to-use device helps you focus on relieving muscle soreness and stiffness. This massage device offers a powerful high-torque motor featuring Quiet Glide™ technology, four interchangeable head attachments and three-speed settings. With the rechargeable lithium-ion battery, this massage device lasts up to three hours with a single charge to help you recover quickly from every post-workout soreness.
For the Power Seeking Enthusiast. Say hello to the Hypervolt Plus. A perfect combination of performance, variability, and increased power. The Hypervolt Plus massager is engineered and designed specifically for the human body.
Precision Design
The lightweight durable ergonomic design of the Hypervolt Plus is perfectly portable. Featuring our patented Quiet Glide™ technology, the Hypervolt Plus comes coated in a matte black finish. Once again, elevating the massage experience.
Intelligent Responsiveness
Like the Hypervolt, The Hypervolt Plus features our built-in pressure sensor technology gives visual feedback throughout your massage process, to ensure your therapeutic sessions are more accurate.
BENEFITS
– 30% MORE POWER
– Powerful Percussion Therapy
– Helps relieve muscle soreness and stiffness
– Improves range of motion
– Promotes circulation
– Accelerates warmup and recovery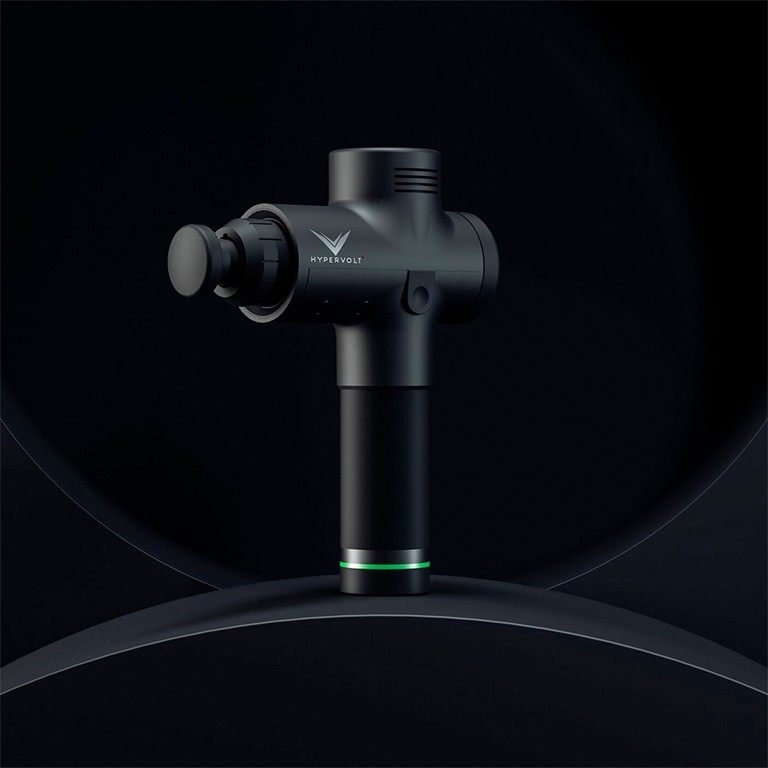 Designed to relieve post-workout soreness and tension, the Theragun G3 Pro Cordless Massager is a go-to for athletes and everyday fitness experts. With an adjustable arm, you can easily reach 90-percent of your body for full-body recovery while the 6 physician-designed attachments offer a targeted muscle treatment.
Once you've used the Theragun G3 Pro, you'll change the way you move with a two-speed functionality and 75 minutes per battery life of post-workout relief. With a professional-grade plastic composite, this Theragun G3 Pro is used to prevent injury so you can experience total body recovery in just 15 minutes.
Tips from SCHEELS Expert Josh Nogowski
SCHEELS Expert Josh Nogowski shares his massage routine for before, during and after CrossFit workouts.
Pre-Workout – Stimulating the quads, hamstrings and calves to prep for squatting movements. Calves loosen up my ankles for squat mobility, while the quads and hamstrings help loosen the knees; which is key as you get older. It will also benefit you to spend some time on your shoulders, chest and traps for more mobility in your shoulders to help with any overhead movements.
During Workout – Use during workouts is more limited; however at times I find it helpful to use before heavier lifts or to keep the blood flowing in-between lifts. Mobility is key, especially as you go up in weight and using your massager will increase your range of motion.
Post Workout – An absolute necessity. Use it on any muscle group that is sore or worked during your workout. Another key area to work are the forearms due to hanging on to barbells, handles and pull-up bars. Whether you are running a few miles or doing olympic lifts, massagers can be a key tool for muscle stimulation and recovery.
If you have questions on what areas to work or how to best set yourself up for success, reach out to the Fargo SCHEELS at 701-298-2918 and ask for Josh.