Recommended YETI Coolers & Mugs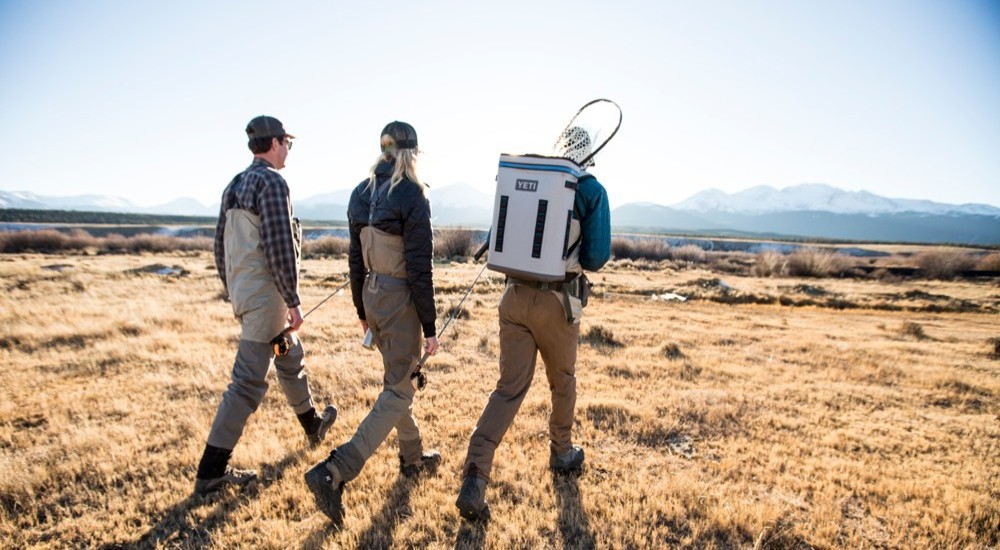 YETI products are known for extreme insulation and durability that can withstand just about anything. When you buy a YETI, you can trust it will deliver leakproof, waterproof protection no matter where you go. Whether you're looking for a classic YETI cooler to haul your food and drinks or a YETI mug to take with you on your commute, check out our top YETI recommendations for your lifestyle.
YETI's legendary hard-sided coolers are trusted by anglers, hunters, professional pit-masters, and recreational beach-goers alike because of their best-in-class thermal retention and durability. Every YETI hard-sided cooler is designed with performance in mind, so you can trust it to keep your food and drinks cold everywhere from the backcountry to your backyard. Check out one of our favorite YETI hard-sided coolers below!
YETI Tundra 45
If you're looking for a durable hard-sided cooler that provides versatility and mobility, the YETI Tundra 45 is an excellent choice. This cooler is designed with rotomolded construction and up to two-inches of PermaFrost™ insulation, making it a great choice for hunting camping, or long road trips. This type of technology means your YETI hard-sided cooler will be almost unbreakable with some of the best climate control in the industry. Additional features like heavy-duty T-Rex™ Lid Latches, AnchorPoint™ Tie-Down Slots, and a Vortex™ Drain System, prevent leaking and allow for portability while traveling. If you like the design of the Tundra 45, but are looking for a smaller option, a cooler like the YETI Roadie 24 is a great choice!
YETI soft-sided coolers are built for the "grab your gear and go" adventures. While the YETI hard-sided coolers will keep ice cold for days on end, we recommend soft-sided coolers for daily use because of their lightweight design. Soft-sided coolers have a different construction than hard-sided coolers but still have a durable, leak-proof design. The YETI soft-sided coolers are designed with materials found in things like HazMat suits and whitewater rafts, so you can trust them to keep whatever is inside safe. Learn more about one of our favorite YETI soft-sided coolers below!
YETI Hopper M30
The YETI Hopper M30 has dual handle options, a lightweight design, and re-engineered magnetic closure, making it great for picnics, fishing, and other day trips. The ColdCell™ Insulation on the Hopper M30 has impressive cold-holding capabilities, while the DryHide™ Shell resists mildew, punctures, and UV rays to keep your cooler looking and smelling like new even after years of use. Like all other YETI coolers, this one offers premium features to prevent any leaks or spills.
The YETI Rambler® family is extremely durable and will keep your drinks as cold (or hot) for hours on end. When you get a YETI Tumbler or mug, you can trust the 18/8 stainless steel construction, double-wall vacuum insulation, and No Sweat™ Design to take performance to new levels. Learn more about our YETI tumblers and mugs below!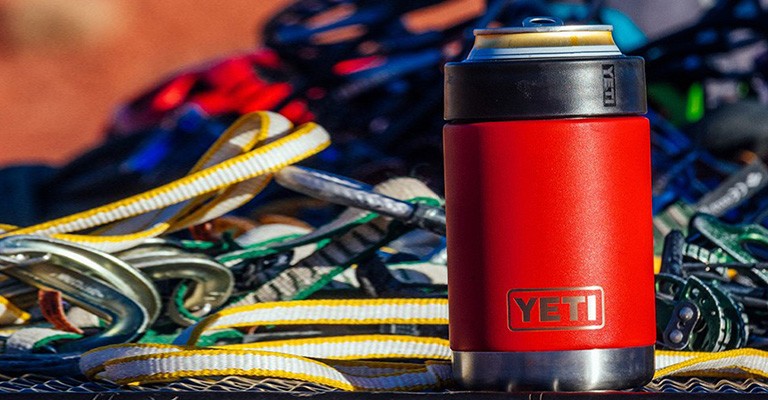 YETI Rambler Tumbler with MagSlider™ Lid
The YETI Rambler comes in a 20 oz. tumbler or 30 oz. tumbler and has a magnetic MagSlider™ Lid for an additional barrier of protection along with easy opening and closing. The YETI Rambler is also cup holder compatible and dishwasher safe! If you prefer a more traditional style for your coffee mug, check out the YETI 14 oz. Mug. This YETI coffee mug also comes with a standard Rambler lid to prevent splashing and is dishwasher safe for convenient cleaning.
With all of that said, are YETI products worth it? It comes down to what you value in a cooler or coffee mug. Are you looking for extreme durability and superior climate control? If that's the case, a YETI is just what you need. Our selection of YETI products don't end with the coolers and mugs in this blog, we have plenty of different colors and styles if you want to browse our full YETI collection!