SCHEELS Golf Club Trade-In Program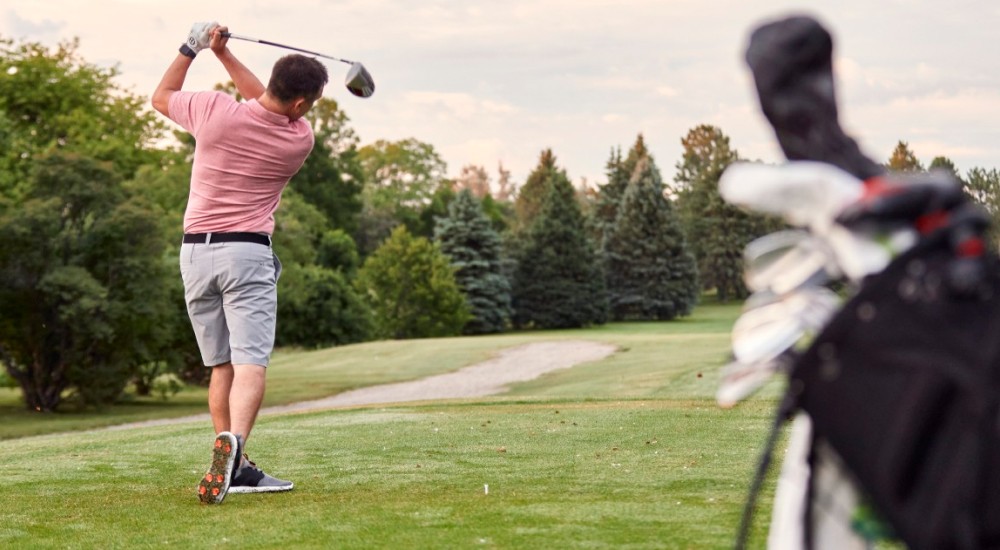 Whether you're looking to upgrade your golf clubs or wanting to get rid of the ones collecting dust in the garage, you'll benefit from the SCHEELS golf club trade-in program. All of our SCHEELS locations participate in buying used golf clubs from our local customers, and our golf associates are happy to walk you through the process from start to finish.
We've outlined some key questions customers frequently ask as well as walk you through how our golf club trade-in process works.
What Are My Golf Clubs Worth?
Our SCHEELS golf associates use the PGA Value Guide as a way to gauge how much your golf clubs are worth. If the golf club is not listed on this guide, we're unable to offer any trade-in value.
What Clubs Can I Trade In?
You can bring in any type of golf club from drivers to putters.
Yes, our SCHEELS locations do sell used golf clubs; however, the selection varies depending on the season and what used golf clubs are available at the time. If you have specific questions about the selection of used golf clubs, feel free to contact your local SCHEELS and request to speak to a golf associate.
How Do I Trade In My Golf Clubs?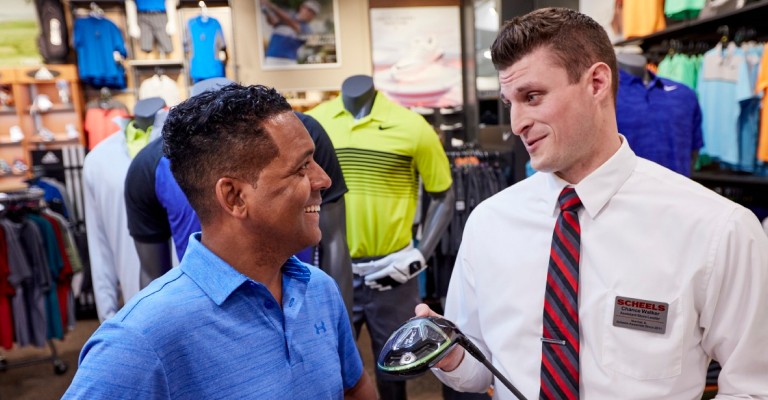 At your local SCHEELS store, bring your used clubs to the golf shop area and speak with a golf associate about the used golf club trade-in program.

The golf associate will inspect your clubs and determine their condition.

They will use the

PGA Value Guide

to identify what the golf clubs are worth and extend the value suggested.

If you choose to sell your golf clubs to SCHEELS, you'll receive the trade-in value in the form of a SCHEELS gift card. This gift card can be used towards the purchase of new clubs or another SCHEELS purchase.
If you're looking to purchase new golf clubs, be sure to ask our golf associates about the golf club fitting process too.