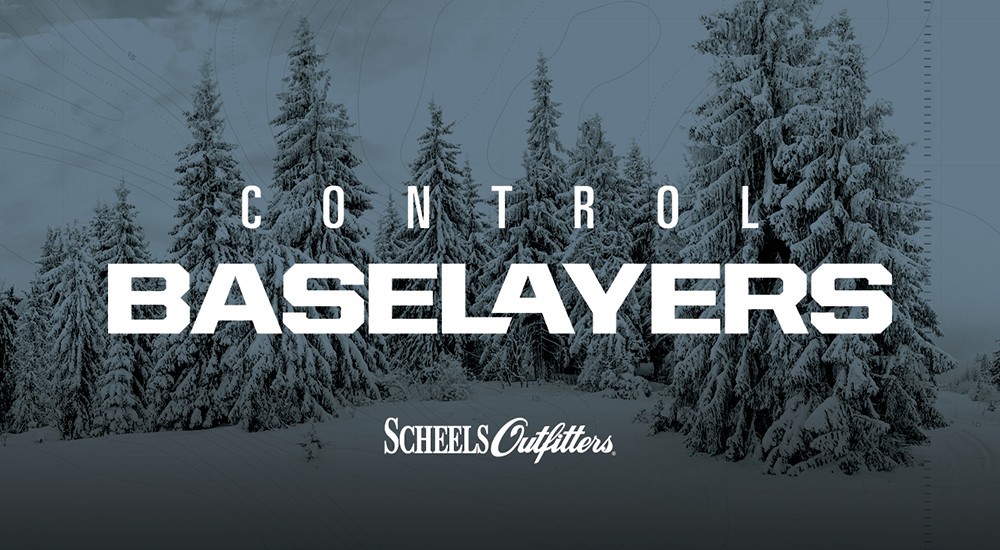 New for 2019 is our implementation of a strategic layering system which allows for a more comfortable, enjoyable experience in inclement weather. Our 3 different weights of synthetic blends featuring antimicrobial and moisture wicking technology, allow you to effectively manage your thermoregulation no matter what mother nature has in store. You cannot control the weather, but you can control how prepared you are to face the elements. We developed this series to be the foundation for any layering system. Whether you are chasing elk in September, pheasants in October, whitetails in November, or perch through the ice in December; the SCHEELS Outfitters Baselayer Series will have you covered.
LIGHT WEIGHT CONTROL BASELAYER
Our SCHEELS Outfitters Light Weight Control Baselayer is designed for high-exertion activities to fit your outdoor lifestyle. Made up of 86% polyester and 14% spandex, this baselayer is designed to wick away moisture from your body to keep you warm and includes strategically placed mesh panels to prevent from overheating during those extreme activities. Easy to wear under any outerwear, this odor control baselayer is a perfect add to any layering system.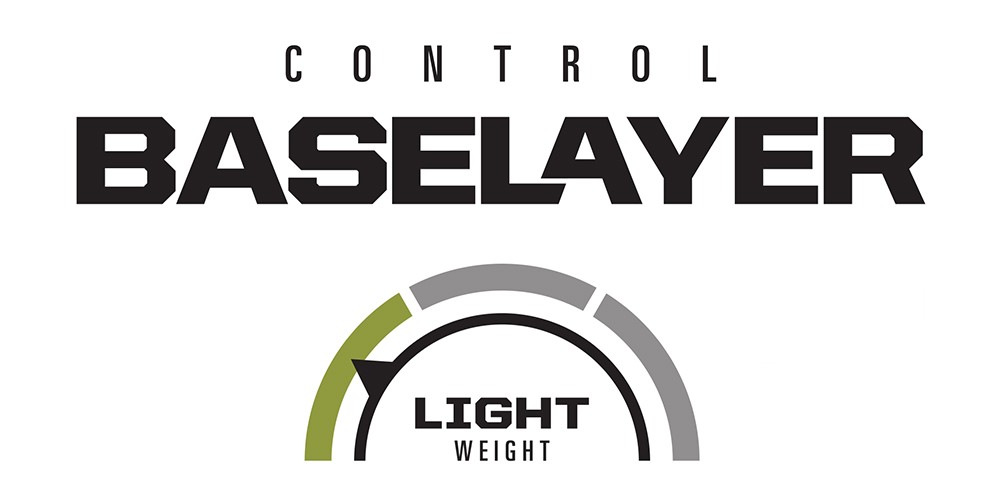 Navigate through multiple conditions with our SCHEELS Outfitters Mid Weight Control Baselayer. A hybrid of synthetic blends featuring antimicrobial and moisture wicking technology, this baselayer will allow you to effectively manage your thermoregulation throughout the many outdoor seasons your passions have in store for you. The mid weight baselayer is a 95% polyester and 5% spandex blend, retaining more body head than its light weight counterpart.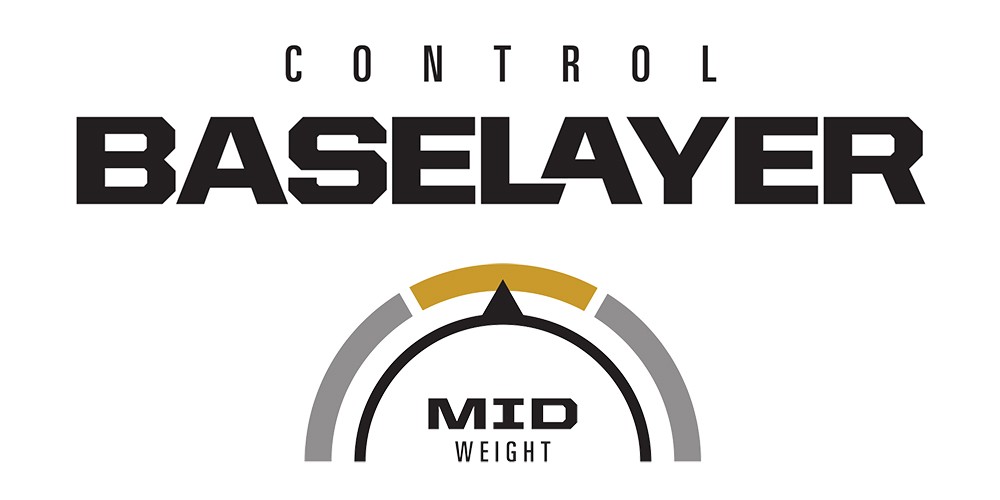 HEAVY WEIGHT CONTROL BASELAYER
When facing extreme cold or sitting still for long periods of time, look to our SCHEELS Outfitters Heavy Weight Control Baselayer to keep you comfortable. The warmth of this baselayer comes from a 100% polyester body, combined with a 86%, 14% polyester and spandex around the wrists and armpits. This hybrid technology allows the baselayer to wick away moisture while trapping in body head, keeping you warm during those intense weather conditions.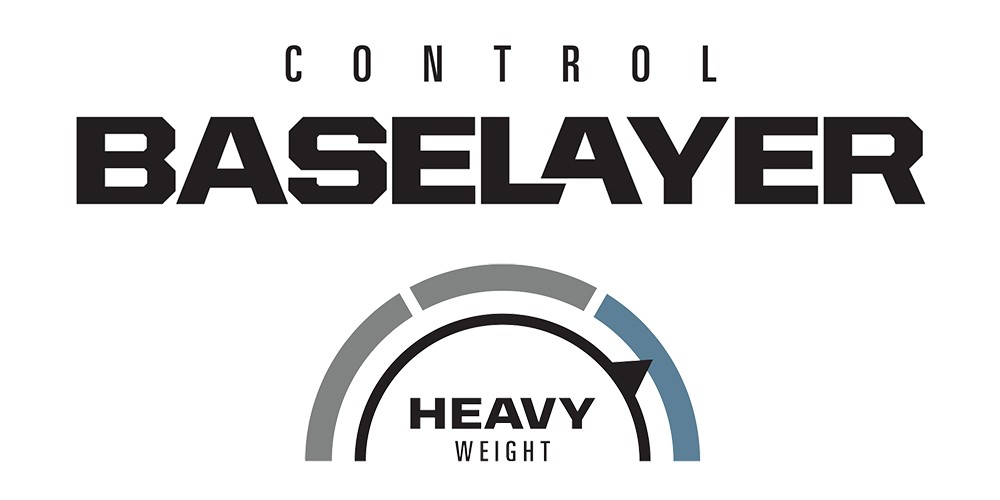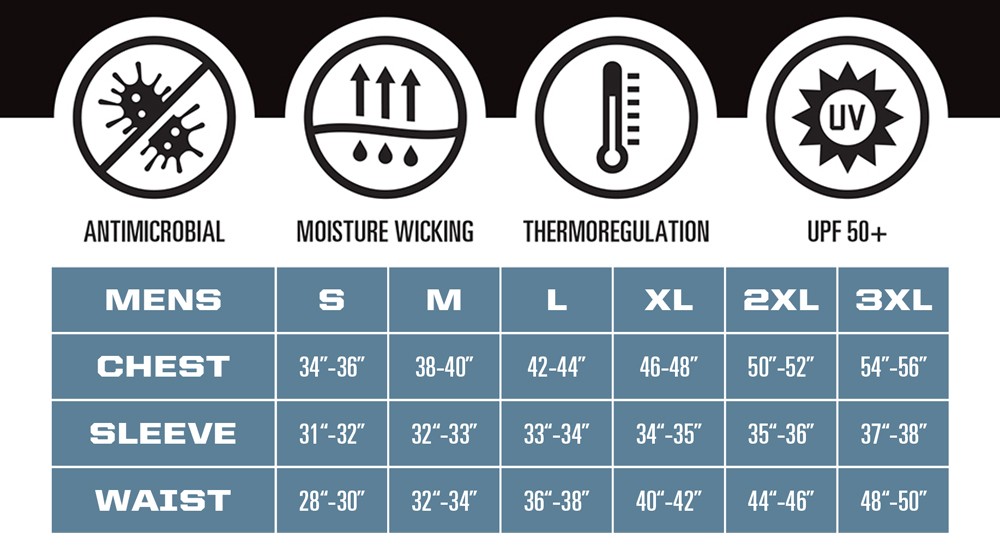 We wanted to provide outdoor enthusiasts with a perennial baselayer they can count on across the variety of activities and seasons they endure and our SCHEELS Outfitters Control Baselayers are a great add for any clothing arrangement you need. Once you have your baselayer(s) picked out, you can search for the remaining pieces to complete your complete outdoor layering system!