Scheels Outfitters Fishing Collection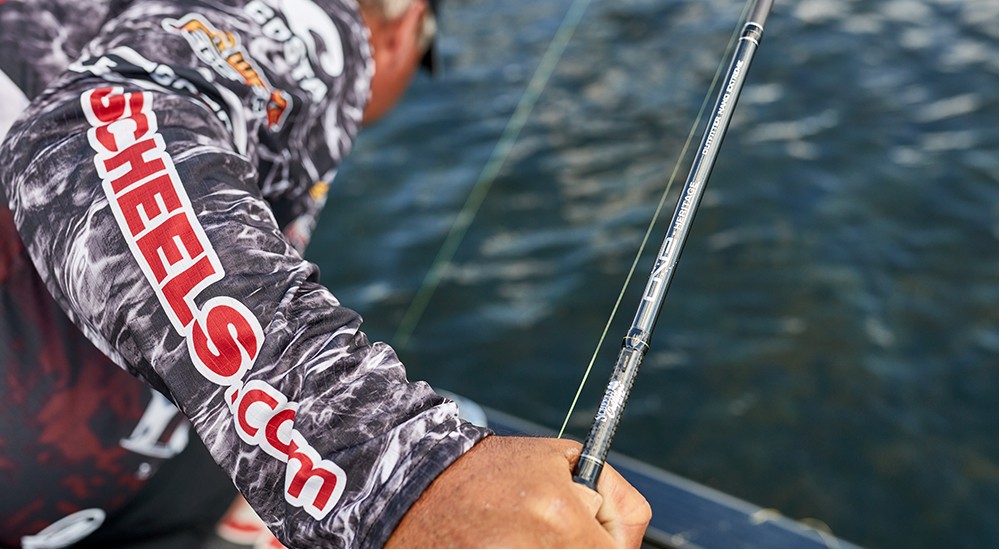 SCHEELS prides itself on providing customers with quality products in order to enjoy memorable experiences outdoors. That's why our team of expert anglers combine their extensive fishing knowledge and experiences to offer customers with a wide selection of quality fishing gear. Each year our Scheels Outfitters fishing team works to develop new products and improve previous versions of rods, reels, tackle, and more in order to provide just what you need for a successful fishing outing.
Scheels Outfitters Fishing Rods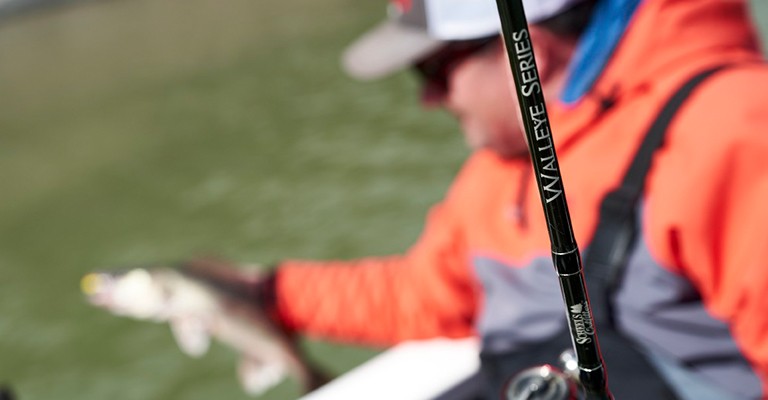 Anglers of all experience levels can find a Scheels Outfitters fishing rod to meet their needs. Our lineup features species-specific models as well as models designed for different fishing techniques. Plus, our Scheels Outfitters rod selection provides a balanced option between both spinning and casting rods—depending on your reel preference.
Each year, our fishing experts make improvements based on customer feedback and suggestions from our fishing pros. With this continuous innovation, our Scheels Outfitters rods are always offering the latest in fishing technology. Plus, all Scheels Outfitters rods have a 3-year, in-store-only warranty against any manufacturer's defects. Whether you're looking for an introductory rod to learn and practice a technique or a high-end model that withstands any fight, our fishing rod selection offers just what you need at the right price point.
Featured SCHEELS Outfitters Rods:
Scheels Outfitters Fishing Reels
Our Scheels Outfitters fishing reels are manufactured by two leading brands. For our line counter reels, we partner with Okuma to provide a quality experience. As for our spinning reels, our SCHEELS team partners with Daiwa.
All Scheels Outfitters spinning reels feature three key technologies for reliable performance on the water:
Light & Tough (LT) frame

offers maximum strength while maintaining a lightweight feel.

MagSealed ball bearings

use magnetic hydrophobic oil to bridge the gap between the inner and outer bearings. With this technology, water and other elements are prevented from reaching the bearings, which can cause corrosion and additional damage.

A unique

Air Rotor & Air Bail

design that strengthens the bail and rotor on the spinning reel but doesn't increase the weight.
Featured Scheels Outfitters Reels:
Scheels Outfitters Tackle Storage
From your basic tackle box organizers to tackle bags with all the bells and whistles, Scheels Outfitters offers a wide range of tackle storage options. One of the most popular tackle bags within our selection is the Scheels Outfitters Backpack Cooler. Anglers love the ability to pack food and water without needing to carry a separate cooler. Additional features like the built-in sunglasses case and included tackle boxes make this Scheels Outfitters tackle bag a favorite among anglers. With our selection of tackle boxes, you'll find the right size and fit for your tackle storage needs.
Scheels Outfitters Tackle
If you're looking to stock your tackle box, be sure to add tackle from Scheels Outfitters. Our Scheels Outfitters tackle selection includes soft baits and plastics, crankbait lures, and terminal tackle options. The Scheels Outfitters tackle selection features popular colors as well as SCHEELS exclusive colors too. Plus, the Scheels Outfitters tackle is selected by store associates to provide customers with the proper color options for local fishing. If you're looking for quality tackle at a great value, try adding Scheels Outfitters tackle to your fishing setup this season.
Scheels Outfitters Fishing Clothing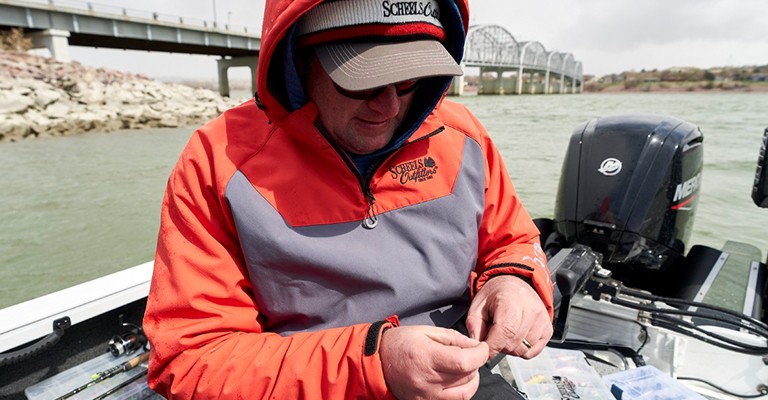 Whether you're fishing from the dock, shore, or boat, wear the proper fishing clothing to keep you feeling comfortable no matter the weather conditions. The selection of Scheels Outfitters clothing offers the perfect layering options for protection from the sun, bugs, and rain. Many of the Scheels Outfitters rain gear features YKK Aquaguard zippers and highly breathable waterproof membrane for protection during a light drizzle or full downpour. For sunny days, you'll enjoy wearing one of our lightweight, breathable long-sleeve shirts that feature UPF fabric technology and wick away moisture to keep you comfortable. With Scheels Outfitters fishing clothing, unpleasant weather conditions won't ruin your day on the water.
Featured Scheels Outfitters Clothing:
If you're wanting more information about the Scheels Outfitters fishing collection, feel free to call your local store to speak with one of our fishing associates!