SCHEELS Outfitters Ultimate Rod Case 2.0 & Tackle Bag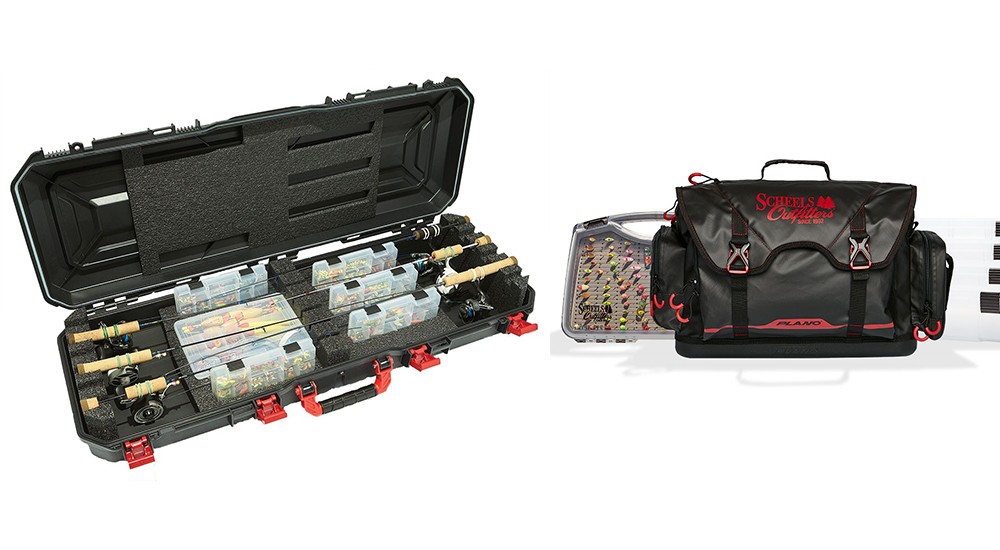 Protect your ice fishing gear with the redesigned SCHEELS Ultimate Rod Case 2.0 and matching tackle bag! Capable of storing up to six rod and reel combos, this hard case is built to protect rods up to 42 inches. Pair it with the SCHEELS Ultimate Tackle Bag, which features five stowaway boxes and an impact-resistant waterproof base, and be ready for any adventure on the ice.
New for the 2020 ice fishing season, the SCHEELS Outfitters Ultimate Rod Case 2.0 improves on our previous case in nearly every way, making it one of the best ice rod cases available. The deeper, taller reel compartment easily fits up to six combo rods and the included Plano Stowaway trays offer convenient storage for lures and tackle. A redesigned foam interior and rugged body protect your gear during impact while an easy-to-grip handle and secure lock system make transport a breeze.
The extremely durable SCHEELS Outfitters Ultimate Tackle Bag offers a convenient storage solution for nearly everything you'll need out on the ice. Featuring an upgraded hard bottom and water-resistant fabric, this tough tackle bag stands up to wet and icy conditions to protect your essential gear. With five exterior pockets, a jig box, spoon box, and three 3700 thin trays, you'll be able to carry all your favorite lures and accessories wherever you go.