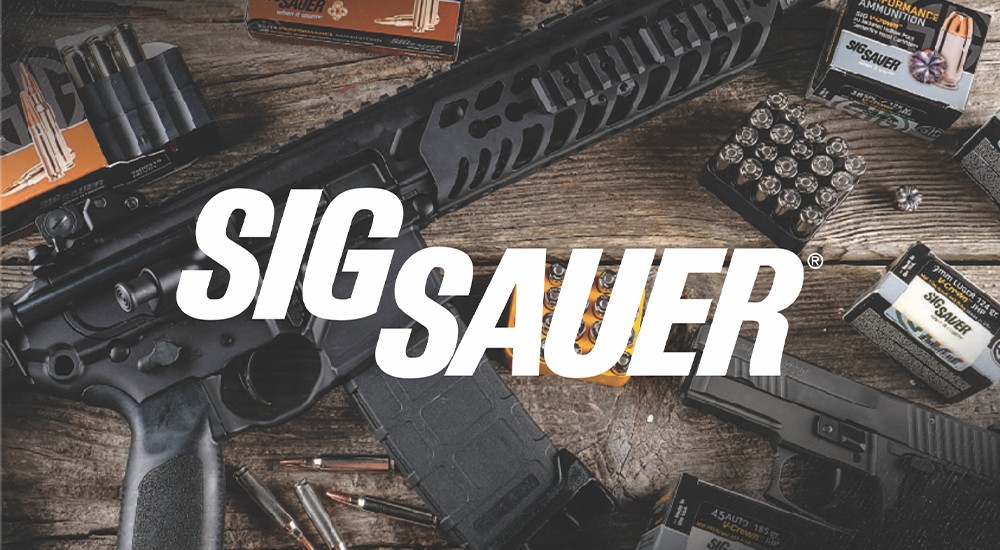 SIG SAUER is world-renowned for quality, reliability, and unmatched performance in the firearms industry. Their drive to be the best and unwillingness to settle has made them the official sidearm of the US Military. Bringing a new level of capability and adaptability, SIG SAUER offers a full lineup of handguns, rifles, ammunition, magazines, sights, and more. Each product is designed with leading industrial technology to ensure consistent high-quality across the SIG SAUER product line.
SIG SAUER handguns deliver incredible reliability with uncompromising performance. Whether you're looking for a military-grade option or a concealed carry, each handgun offers consistent accuracy to keep your shots on target.
Military-Grade Performance
The pistols carried by American soldiers have helped shape each generation's vision of our military. Rapid advancements in battlefield technology have brought a need to develop a sidearm as innovative and adaptable as the battlefield itself. Selected as the official sidearm of the U.S. Army for its uniquely innovative modularity and unmatched capability, the M17 has redefined the definition of the handgun forever. Now, SIG SAUER is offering the P320-M17 featuring the same innovation and versatility as the U.S. Army's M17 in a civilian version great for range or competitive target shooting.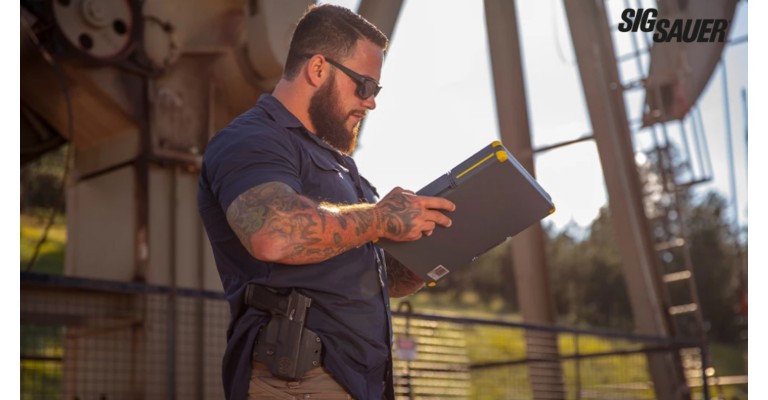 In addition to its military applications, SIG SAUER offers an excellent line-up of handguns for concealed carry. Some of the most important factors when selecting an everyday carry (EDC) pistol are magazine capacity, fit, and quality. However, common issues with EDC pistols include a downgrade in accuracy when choosing a smaller gun and sacrificing concealability when choosing a larger gun. SIG SAUER, never one to settle, sought to innovate the concealed carry market and develop the ultimate EDC handgun.
To combat these issues, SIG SAUER has invested more into research and development than any other firearms manufacturer in the industry. Several SIG concealed carry handguns, like the SIG SAUER P320 Nitron Compact, have the compact frame you need for EDC with the accuracy and ergonomics of a full-sized pistol. Each product is tested to ensure it holds up after firing thousands of rounds for performance you can depend on.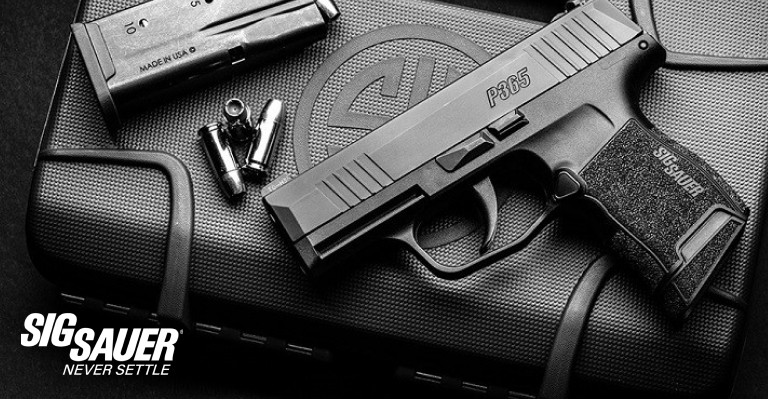 The SIG P365 is another perfect example of SIG SAUER's drive to innovate. It gives you the option to carry either 10 or 12 rounds in the magazine plus an additional one in the chamber. It is compact yet still provides the accuracy of a full-size pistol due to the ergonomics, crisp break, and smooth trigger pull. Incorporating customer feedback and putting millions of rounds through the chamber has made the P365 one of the most award-winning pistols ever created.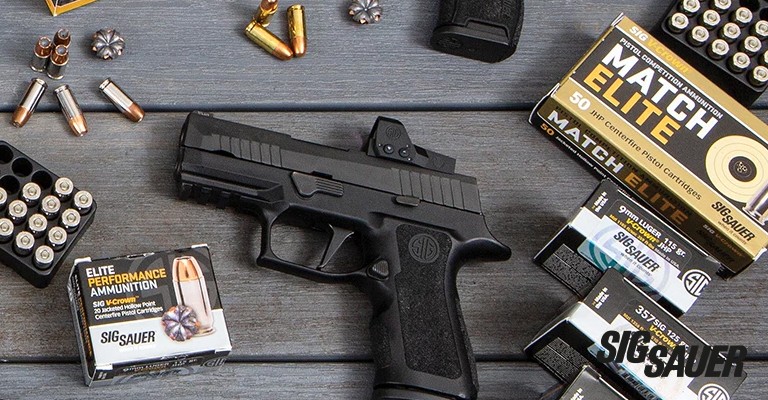 SIG SAUER ammunition is setting a new standard in centerfire pistol and rifle ammunition that provides the reliability, accuracy, and performance you've come to expect. SIG SAUER produces premium pistol and rifle ammunition for military, law enforcement, and commercial use at a 70,000-square-foot facility in Arkansas. The facility houses an advanced ballistics testing lab and leading-edge industrial measuring technology to ensure SIG SAUER ammo delivers elite performance with a high standard of quality and consistency.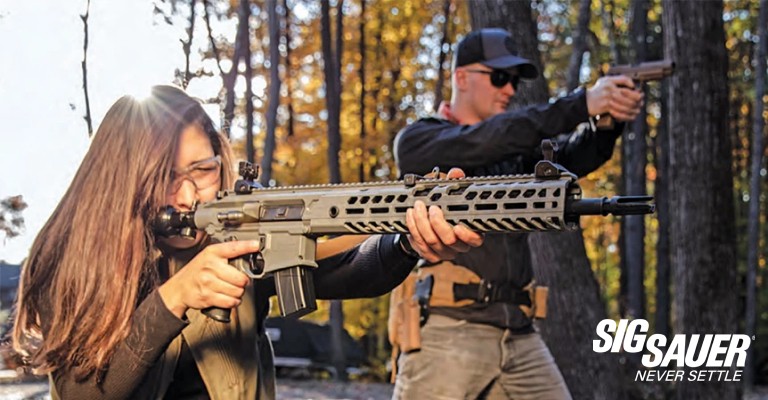 Built for fast target acquisition, SIG SAUER sights provide accurate aim for both handguns and MSRs. The popular SIG ROMEO line, including the SIG ROMEO5 Compact Red Dot Sight, delivers incredible accuracy for modern marksmen. Whether you're shooting at the range or in a fast-action competitive shoot, SIG SAUER sights will get you on target faster and ensure your shots hit their mark. Plus, several convenient features like multiple reticle systems and MOTAC™ motion-activated illumination allow for versatile aiming and easy operation.
SIG SAUER offers a full lineup of pistols, MSRs, rifles, airguns, suppressors, magazines, optics and ammunition to cover all of your shooting needs. Every SIG SAUER product comes with a level of performance and innovation that you've come to expect from an industry leader. Their unwillingness to compromise and desire to innovate is best summed up in their motto: SIG SAUER, Never Settle.