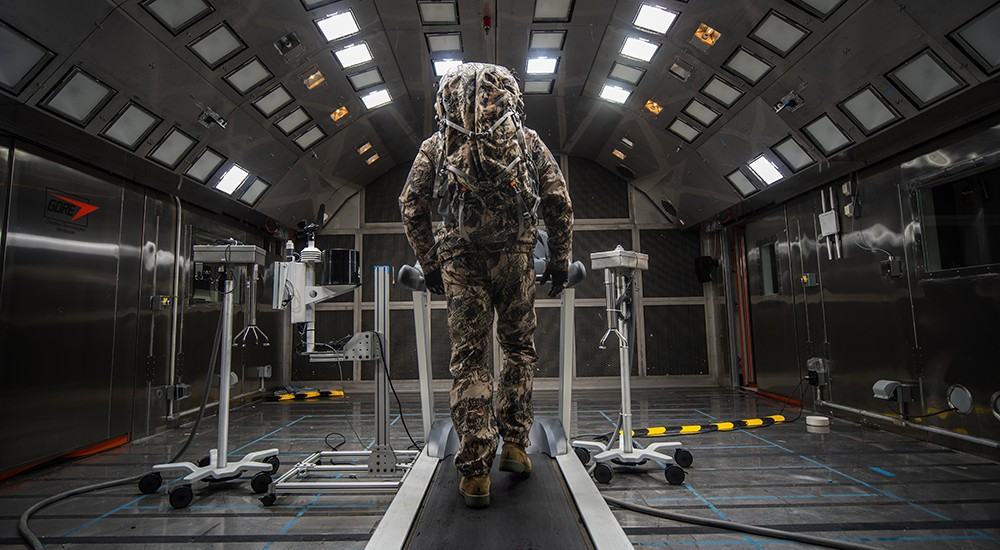 SITKA Gear strives to develop innovative clothing for every hunt and every hunter. Over the years, this focus on smart design and advanced material technology has resulted in industry-leading clothing built for unparalleled comfort and protection. The redesigned SITKA Cloudburst line is no different, offering unmatched comfort and quality for each and every hunter who wears it.
Cloudburst was developed to provide a lightweight yet incredibly durable waterproof clothing system for backcountry hunts. Each piece offers advanced weather protection for mountain hunts, but is still slim enough to fit comfortably underneath a pack. Learn more about the Cloudburst line, including the Cloudburst jacket and pants.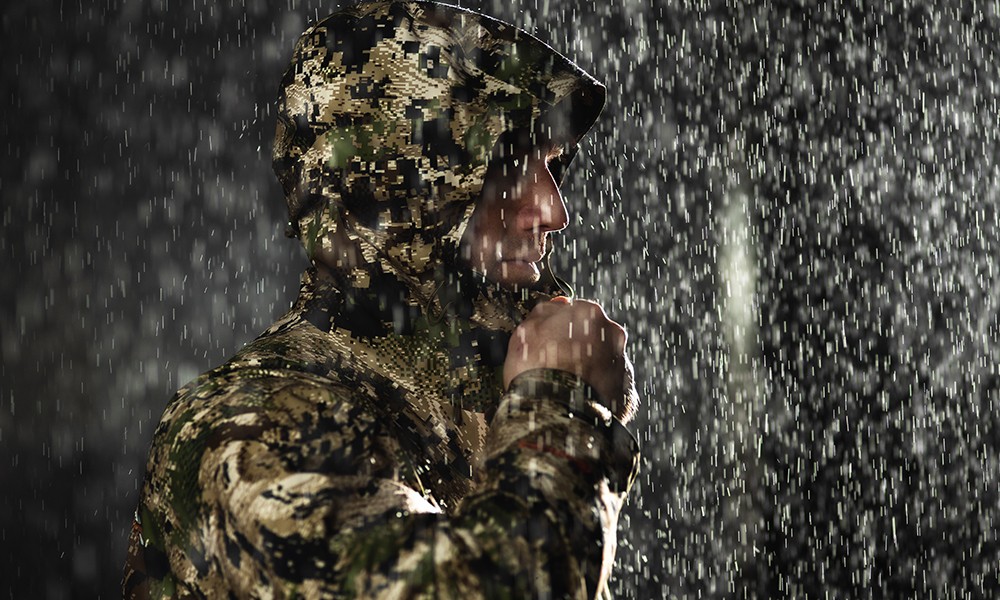 The Cloudburst jacket is the lightest SITKA waterproof jacket available but still offers the rugged outdoor protection you need on backcountry adventures. Like all SITKA gear, the Cloudburst was carefully engineered and rigorously tested to stand up to extreme weather conditions, ensuring you stay dry and comfortable even on your most brutal mountain hunts.
To provide premium weather protection, the Cloudburst jacket features advanced material technology. The GORE-TEX laminate provides 100% waterproof protection, blocking out rain and snow. Plus, GORE-TEX keeps the jacket breathable so you won't overheat or become uncomfortable. If you need a little more heat control, the jacket also has pit zips that allow you to quickly and efficiently dump heat as conditions change. The Cloudburst jacket also features an internal zippered chest pocket perfect for storing your phone or other essential hunting devices like a rangefinder. External zippered hand pockets provide additional gear storage or a place to warm up your hands.
The lightest shell in the SITKA Big Game lineup, the Cloudburst jacket is designed for minimal bulk and can be comfortably worn with a pack. The redesigned Cloudburst is available as both a men's jacket and a women's jacket.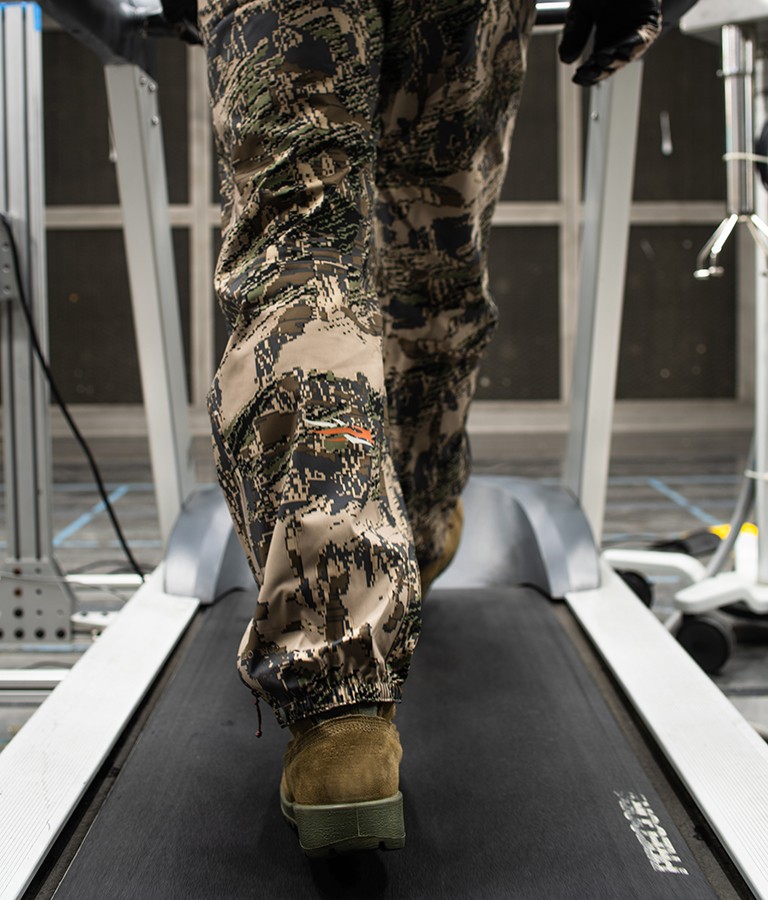 Just like the Cloudburst jacket, SITKA Cloudburst pants were designed for minimal bulk and enhanced comfort during backcountry pursuits. Cloudburst pants are constructed with a 100% waterproof and breathable GORE-TEX laminate, providing advanced weather protection while maintaining a lightweight, comfortable feel.
Cloudburst pants feature micro-taped seams. This reduces the bulk of the stitching, creating a streamlined pant with an extended range of motion compared to traditional hunting pants. Plus, the micro-seams effectively seal out water without any bulky material or heavy coatings. To even further improve the hunter's mobility, the pants are carefully articulated for unrestricted and comfortable movement.
The Cloudburst pants are also great as a layering piece. Full-length Aqua-Guard leg zips provide waterproof protection and allow you to quickly dump heat if you start to get too warm. This also enables you to easily fit the pants over boots or remove them when the rain stops. Cloudburst pants also feature an Aqua-Guard fly zip that remains accessible even while wearing a bulky pack or multiple layers of clothing. SITKA removable suspenders keep the pants secure and prevent them from slipping down your waist.
Disregard mountain storms as you navigate the terrain on your next backcountry hunt with the SITKA Cloudburst pants, available in both men's and women's sizes.
Whether you're hunting big game in the mountains or hiking in the backcountry, SITKA's redesigned line of Cloudburst gear offers rugged weather protection with a lightweight, breathable feel. Shop our full selection of SITKA Gear online and in-store, or learn more about SITKA Gear and find the perfect layering system for your next outdoor pursuit with our full guide to SITKA clothing.