Swarovski Optik's Leading Technology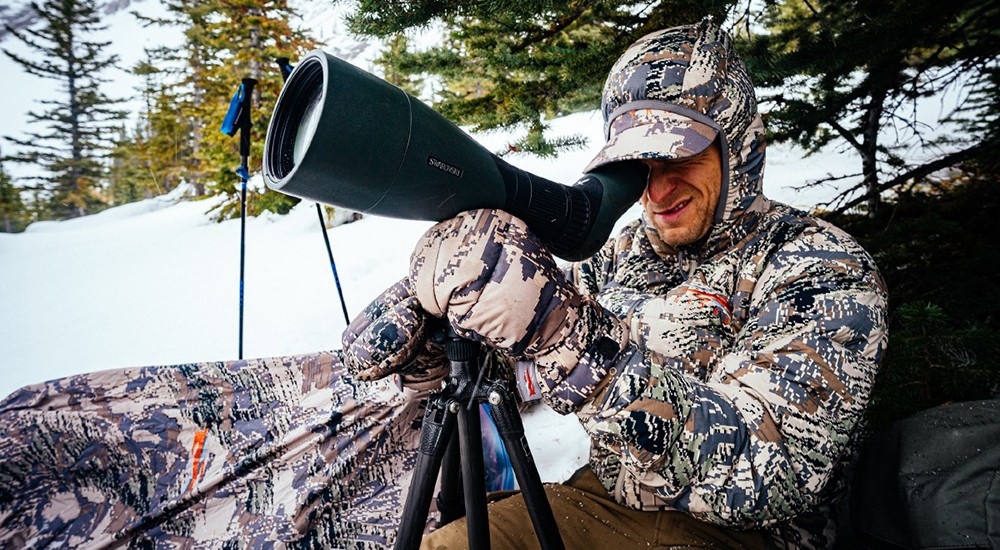 Founded in 1949, Swarovski Optik is the leading global manufacturer of precision long-range optics. Whether you're hunting, watching birds, observing nature, or even viewing a sporting event, Swarovski Optik optics offer unparalleled quality and craftsmanship. Each optic Swarovski Optik develops is the result of innovation and advanced technology. Whether it's binoculars, a spotting scope, or a rifle scope, Swarovski Optik's high-quality optics offer unmatched repeatability and reliability for generations to come.
Leading the way in optics technology, each product Swarovski Optik develops starts with high-quality glass. Each lens is thoroughly checked for resolution and clarity, then finished with proprietary lens coatings on all surfaces. This exclusive technology results in extremely bright, razor-sharp images on every Swarovski Optik product. Tight design tolerances have bolstered Swarovski Optik to the top of the industry, offering exceptional, true-to-life views in every optic. These optics offer unparalleled quality, especially during low-light conditions when the premium clarity and resolution often provide clearer views than the naked eye.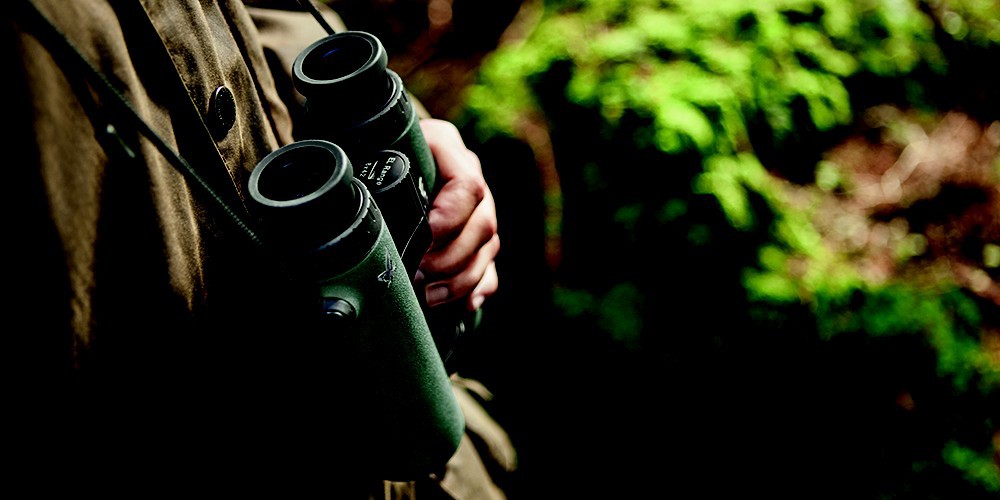 Swarovski Optik binoculars offer unparalleled clarity and ergonomic designs. Each binocular is designed for exceptional views and incredible imaging, all with a comfortable, easy-to-hold shape. Plus, smooth hinge adjustments allow for versatile use, while the ergonomic profile ensures Swarovski Optik binoculars are easy to hold steady. For additional clarity enhancements, EL binoculars and the new NL Pure are designed with exclusive SWAROVISION technology which uses Field Flattener lenses to provide a widened field of view and eliminate eye fatigue and eyestrain.
The new NL Pure binocular delivers the largest field of view to date in any Swarovski Optik binocular. The edges of the field of view are almost indiscernible, allowing viewers to become fully immersed in the moment and experience nature like never before. The unique ergonomic shape ensures comfortable viewing even after longer periods, while Swarovski Optik's premium lens technology provides incredible color fidelity so you can see every detail while observing nature.
Spotting Scope Technology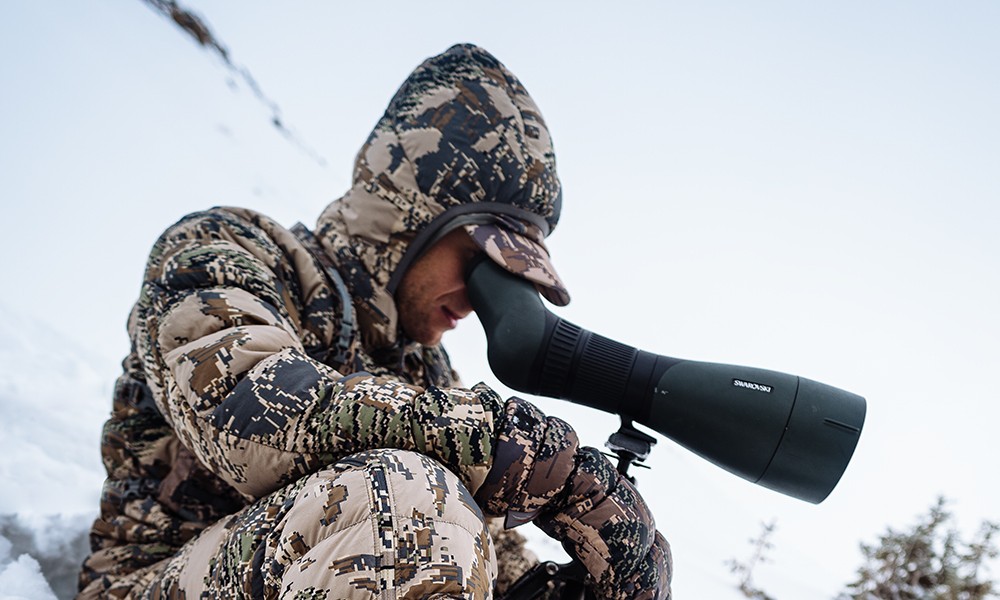 Swarovski Optik spotting scopes are constructed with high-quality optical glass for the best viewing experience possible. Each spotting scope is designed to be lightweight and rugged for easy transport. In the X-Series, SWAROVISION glass technology provides premium edge-to-edge clarity with no distortion. Swarovski Optik's BTX spotting scopes offer intense viewing experiences with fixed magnification and dual eyepieces. ATX and STX spotting scopes deliver the same premium clarity in a single eyepiece with variable magnification. Plus, each Swarovski Optik spotting scope is compatible with several camera attachments, allowing tech-savvy hunters and scouters to easily digiscope and capture high-definition images.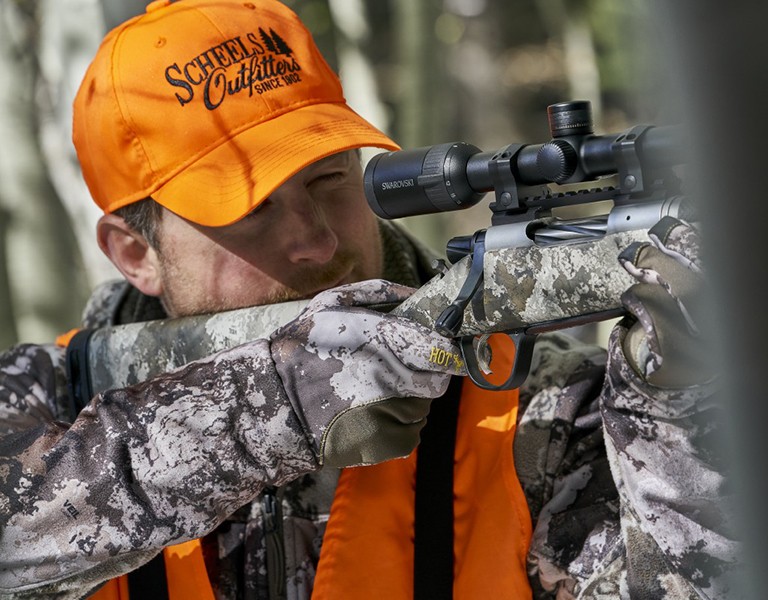 Swarovski Optik rifle scopes lead the industry in scope clarity and low-light performance. With the same high-quality glass as all their optics, Swarovski Optik scopes deliver exceptional edge-to-edge clarity even as dusk falls, giving you a clear sight picture at the most crucial moments of a hunt. Nearly all Swarovski Optik rifle scopes feature easy-to-adjust, tool-free turrets. Plus, Z5, Z5i, Z6, Z6i, and Z8i rifle scopes include a patented four-spring erector system that further enhances their already unwavering repeatability.
In addition to premium lens technology, some Swarovski Optik scopes offer a personalized cam for improved precision at long-range. With the Personalized Ballistic Cam program, hunters who purchase an eligible scope can also purchase a cam directly from Swarovski Optik tailored to the specific caliber and ammunition they plan to shoot. With this personalized cam, shooters can quickly dial to a preset range and still aim using the center of the reticle.
The dS digital rifle scope is the most technologically-advanced Swarovski Optik scope, delivering the same clarity as their entire optics line with some added features. The dS rifle scope ranges, adjusts the holdover point, and displays other key data like muzzle velocity and preset wind values all with the simple push of a button. Hunters can use their smartphone to adapt the dS to their personal ballistic data as well as customize the heads-up display of the scope. This advanced digital technology provides hunters the correct aiming point for successful hunting no matter the conditions.
With innovative, class-leading technology, Swarovski Optik's premium optics offer the best viewing experience for a variety of applications. Whether it's observing nature, scouting the horizon, or pursuing trophy game, Swarovski Optik's technology delivers crisp, clear sight pictures even in low light. To learn more about Swarovski Optik's industry-leading binoculars, spotting scopes, and rifle scopes, stop in to your local SCHEELS and talk with one of our optics experts or shop our wide selection of Swarovski Optik binoculars, scopes, and more online.