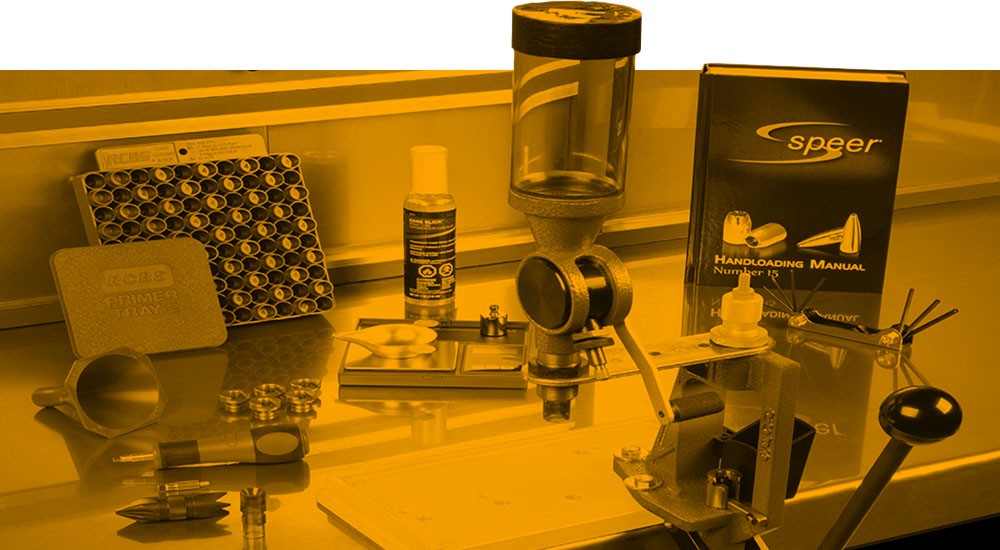 As the popularity of recreational and competitive target shooting increases, more and more people are choosing to start the rewarding hobby of reloading. While modern factory ammunition is high-quality and reasonably priced, reloading your own ammunition still has many benefits. If you're interested in reloading but don't know if it's right for you, check out our handy guide explaining the top reasons to start reloading your own ammo!
Reloading is a great way to continue your interest in shooting sports during the offseason. Whether the weather's not cooperating or it's not the hunting season, reloading provides a second hobby that allows you to stay indoors. Many reloaders find experimenting with different loads and custom rounds just as fun and rewarding as a day at the range. Plus, being able to work with hands as you customize your own ammo can be therapeutic as well.
Reloading also allows you to save on the cost of ammo. While it has an upfront cost, since you'll have to buy the necessary reloading supplies and equipment, reloading can save you money in the long run. Generally, it's more cost effective to reload your own high-performance rounds than to continually purchase match grade ammunition. This is especially the case if you tend to shoot a lot of rounds at a time or want to shoot unique, hard-to-find calibers.
Reloading has also become popular because it allows competitive shooters to ensure maximum performance. While match grade ammo is widely available, reloading your own ammunition allows you to ensure consistency that you cannot get with factory ammo. You'll be able to tailor your own loads to match the performance of your specific gun, allowing you take your accuracy to the next level. Additionally, reloading allows you to fine-tune your ammo to get the ballistics you want.
Whether you're looking for a new hobby or want to improve your performance at the field and in the range, reloading can be very rewarding. Fun, cost-effective, and therapeutic, reloading is a great way to continue your love of shooting sports when you can't head outside.
If you need any help getting started reloading or want some helpful tips and tricks, check out a reloading manual or stop by your local SCHEELS and talk to one of our Reloading Experts.