Traeger Chicken Wing Recipe | SCHEELS OUTDOORS
Featured is Jake Hillesheim's favorite chicken wing recipe. Double-baked hot BBQ, perfect for any night of the week or GAMEDAY!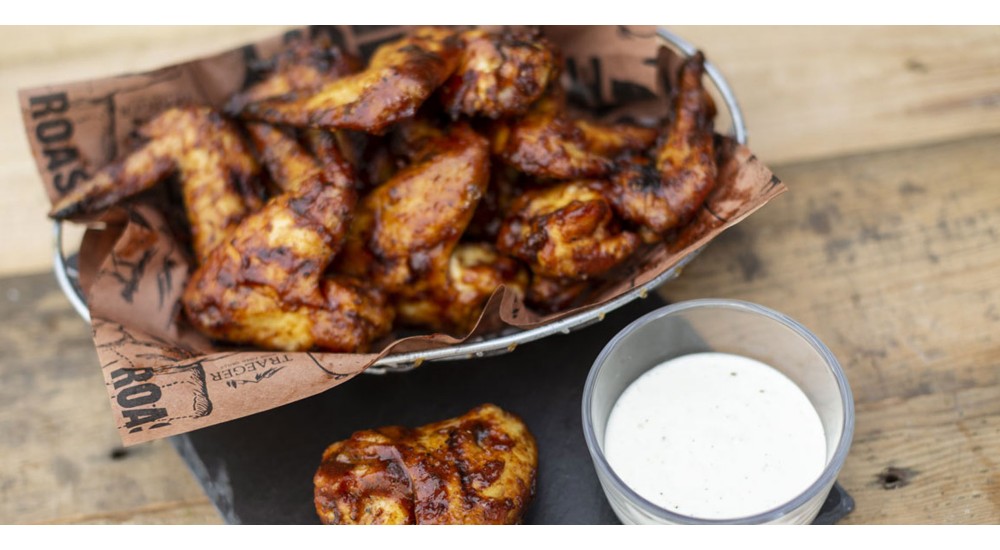 As you plan your next tailgate party don't skip out on this great chicken wing recipe from SCHEELS Grilling Expert Jake Hillesheim. This simple recipe offers a smooth smokey flavor with just the right amount of Texas kick if you are looking for a little extra bite.
12 – 14 Large Chicken Wings
Traeger Summer Shandy Rub
Traeger Texas Spicy BBQ Sauce
Once the Traeger is smoking, set it to 350°
Season all the wings with Traeger Summer Shandy Rub
Once completely seasoned, place the wings directly on the grill for 35 minutes
After the time is up, carefully remove your wings and place them in a dish and coat them in Traeger Texas Spicy Sauce
Select 'High' on your Traeger
Place the wings back on teh grill for another 7-10 minutes on 'High'
Remove, let cool and ENJOY!