Traeger Ribs Recipe | SCHEELS OUTDOORS
Featured is Jake Hillesheim's basic Baby Back Ribs recipe.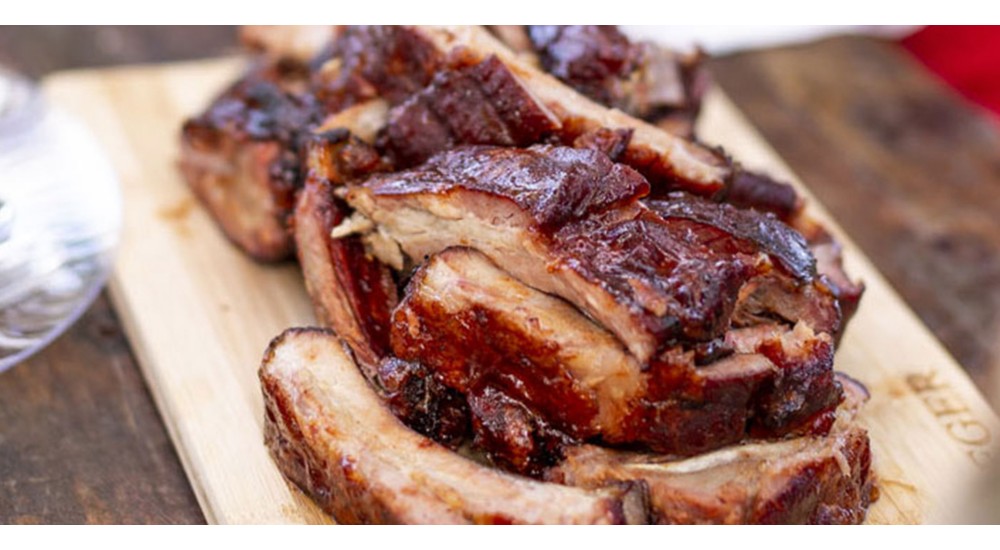 From the holidays to a weekend BBQ, this rib recipe is perfect for the entry-level to expert grilling fanatics. You have the ability to customize the flavor profiles with this recipe by using your favorite go-to seasonings, rubs or sauce.
2 Baby Back Ribs
1 Favorite Traeger Rub
1 Spray Bottle with Apple Juice
1 Favorite Traeger BBQ Sauce
Once the Traeger is smoking select 225°
Season ribs with your favorite Traeger rub
Place on the Traeger bone side down
Spray with apple juice and flip every 30 minutes for the first three hours
Wrap in foil after 3 hours. Spray apple juice liberally before wrapping
After 2 hours remove ribs from foil and cover with your favorite Traeger BBQ sauce
Remove the ribs after one hour or when the internal temperature reaches 205°