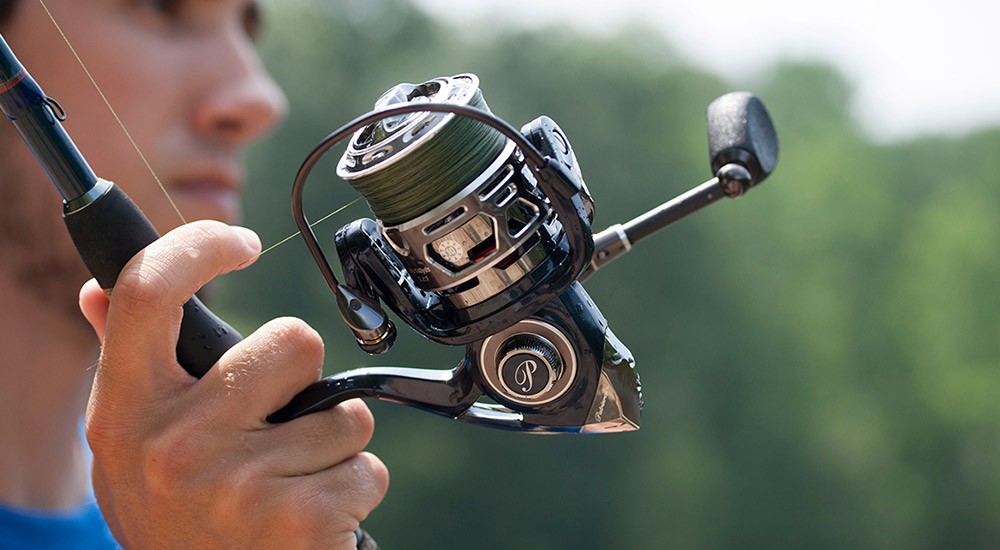 Whether you're just getting started in the sport of fishing or you've been loyal to one style of fishing reel for a while, it can be hard to determine which reel to buy next. With three different types of fishing reels to choose from, it's important for anglers to understand which one matches their fishing style best. There are three main types of fishing reels: spinning reels, baitcast reels, and spincast reels. Our guide breaks down each of the main reel types and what application they're best suited for.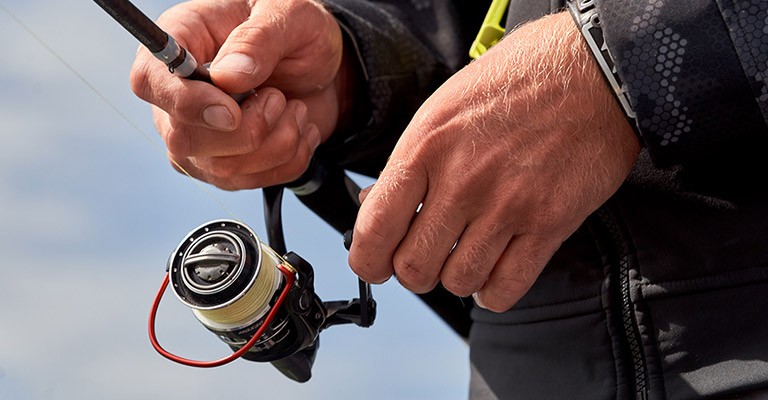 The spinning reel is likely the most popular reel type in the industry. Combining efficiency and durability, you can fish a spinning reel in a variety of ways. Whether you like to jig or cast, the spinning reel gives you the versatility you need in a one-and-done fishing reel. Spinning reels sit under your fishing rod for a balanced feel, and they feature an open-faced design and metal bail that prevents your line from unspooling. Using your finger to hold the line against your rod, you can release the bail and either cast your line out or drop it down to the bottom for jigging. If you're looking to buy a spinning reel, our guide for choosing the right spinning reel explains just what to look for to make your search easier.
Should I Use a Spinning Reel?
The short answer—yes, most anglers should have at least one spinning reel in rotation. Casting with a spinning reel gives you more control than a spincast reel, and anglers of all skill levels can learn to cast for distance and accuracy easier with a spinning reel than with other casting reels—though it still does take some practice. You can use a spinning reel with everything from light jigs for panfishing to heavy lures for casting for muskies, so it will likely be a staple in your collection. If you're using a spinning reel for the first time, it's important to make sure you're spooling your line onto your spinning reel correctly as incorrect spooling can become a real headache later on. Luckily, many spinning reel and spinning combos come pre-spooled if you're not quite comfortable spooling your own line yet.
Skill Level: All
Pros: Versatility, value, power
Cons: Easy to tangle, can't handle heavy line well
Spincast reels are another great option for casting. The spincast reel is perhaps the easiest reel to control while casting, making it a favorite for youth and beginners. Many anglers learn to fish with a spincast reel and continue using them even after mastering angling. The closed-cone design makes it nearly impossible to tangle your line, and the button control is almost fool-proof. Just press the button, throw your cast, and release the button to let the line out. Once you've let your desired amount of line out, just press the button again to stop the release. While you may not be able to cast as far out as you can with other reels, the spincast reel keeps operation so simple that you hardly have to worry about any of the reel mechanics.
Should I Use a Spincast Reel?
Beginners, youth, and weekend warriors turn to the spincast reel for quick and easy action while targeting smaller fish. They're also one of the most affordable options if you're not a frequent angler. As you get more serious or start searching for trophy game fish, other reel types will suit you better, but the spincast reel is never a bad option to have on hand for casual fishing. If you're thinking of picking out a new spincast reel, check out our list of the best spincast reels.
Skill Level: Beginner, youth
Pros: Easy-to-use, difficult to tangle, affordable
Cons: Lack durability, limited accuracy and casting range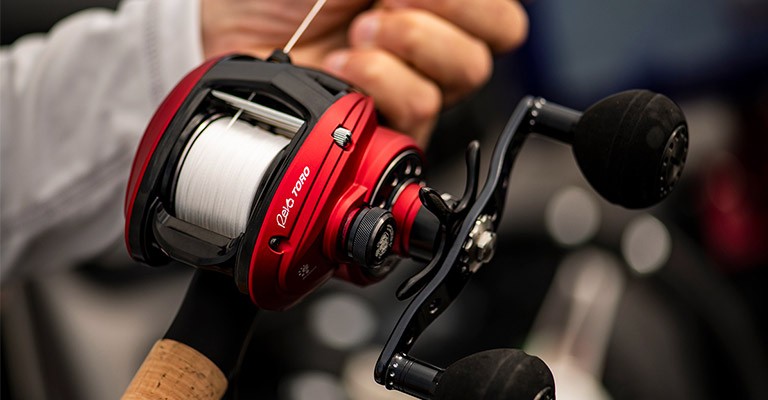 Baitcast reels sit on top of your fishing rod and require the guidance of your thumb to keep the line from unspooling. One of the key features of the baitcast reel is that the spool rotates while the line is being released so there's less of a chance of line twisting compared to when casting a spinning reel. The rotation of the spool helps increase casting distance, making the baitcast reel cast farther and more accurately than other casting reels available. With more control over casting distance and location, baitcast reels are a great option for casting in weeds and near shorelines.
Should I Use a Baitcast Reel?
If casting will be your primary fishing method, you should get yourself familiar with the baitcast reel. Baitcast reels come in a variety of shapes and sizes, and the most common and popular type is the low-profile baitcast reel that maintains a light weight and easy-to-use design for a variety of casting applications. Baitcast reels take more time to master than other reels, but once you become familiar with how to operate them, they may become your favorite reel for casting out far and wide (just be prepared to master detangling during the learning curve). If you're looking into getting a baitcasting reel, our experts share their top baitcasting reels.
Skill Level: Intermediate, master
Pros: Distance, accuracy, customizable
Cons: Difficult to master, easy to tangle
There are many different types of fishing reels for everything from fly fishing to ice fishing, but these are the three most popular reel types for open water fishing applications. SCHEELS carries a wide selection of fishing reels for every angler with top brands like Abu Garcia, Shimano, Pflueger, and so many more. If you're still not sure which fishing reel type is right for you, browse our selection for yourself or speak to one of our in-store experts at your local SCHEELS for the perfect recommendation.