Under Armour F6 Novelty Football Glove Review
"My son has enhanced his performance and his catches with these gloves!!" - Valued Customer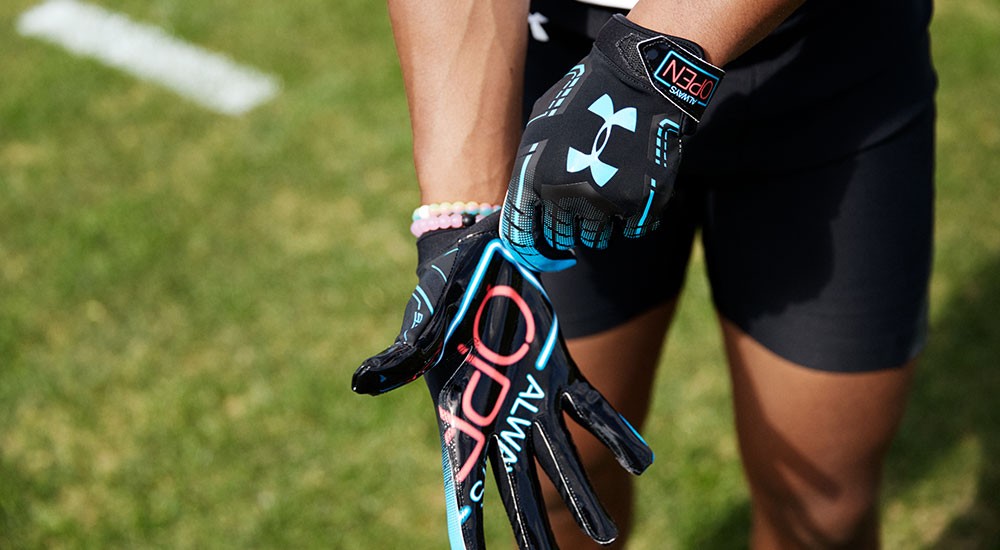 Are you ready to catch every pass with confidence? Get ready for the Under Armour F6 Novelty Receiver Football Glove. Whether you're a rookie just learning the guidelines of the game or an expert who's brought in the championship wins, these football gloves are made to enhance your performance. The streamlined, one-piece palm provides maximum catchability due to the Super-Sticky Armour® GrabTack. What can be better than that? The breathable HeatGear® fabric offers a lightweight and breathable construction, so your hands have proper circulation through practice or the game. To top it off, you can customize your fit with an adjustable velcro closure.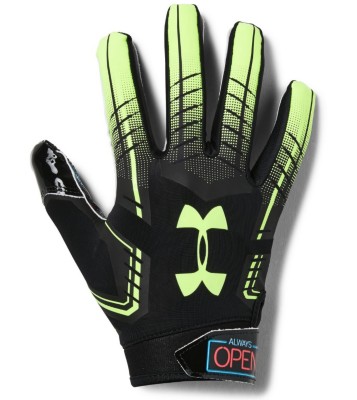 Top Reasons to Buy
Adjustable velcro closure
Super-Sticky Armour® GrabTack
Seamless, one-piece palm
Breathable HeatGear® fabric
Features to Improve
Very compressive fit
Smaller adjustment radius
Thinner material
Super-Sticky Armour® GrabTack: Built for a quick and durable grip, the Armour® GrabTack technology features a silicone material to create that extra grip you need to catch every pass. Plus, the super-sticky finish is designed to last season after season.
Breathable HeatGear® Fabric: With your comfort and performance in mind, the HeatGear® Fabric provides a lightweight fabric that keeps your hands cool and dry. The breathable material wicks sweat away so you can stay focused on the game.
Very Compressive Fit: Made with a very tight fit, these gloves will stay in place. While the compressive fit may feel like the gloves fit snug at first, these gloves do have a lot of stretch so you can have better control of the ball with your gloves staying in place.
As these gloves have a compressive fit, it's essential to keep in mind, these Under Armour F6 Novelty Receiver Football Gloves are made to catch every pass quick and right on time. With a Super-Sticky Armour GrabTack finish and a seamless one-piece plan, get ready for your best season yet—you may even become the MVP.
Want to learn more about these Under Armour football gloves? Contact your local SCHEELS to speak with one of your football experts today!
Shop the Men's and Youth Under Armour Novelty F6 Football Receiver Gloves.