Ways to Stay Active This Winter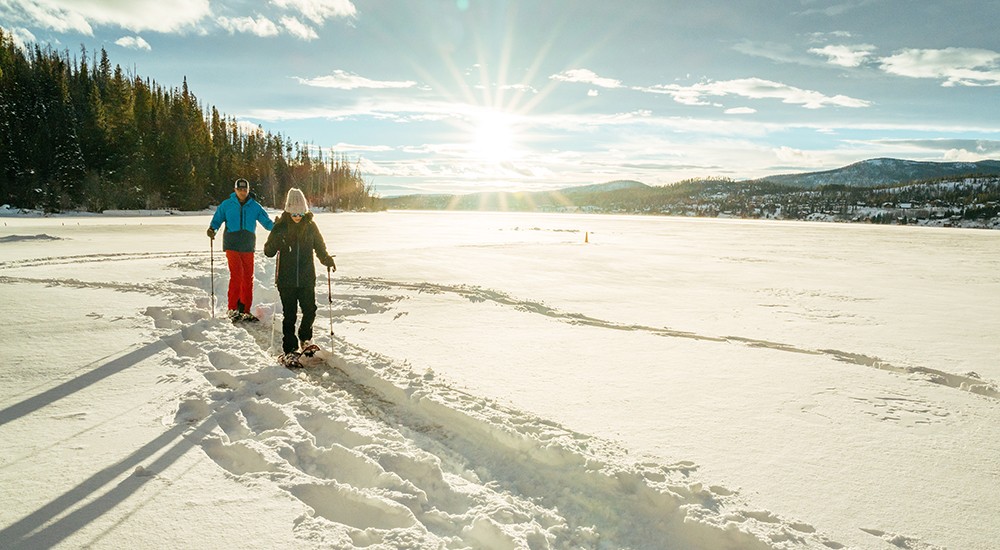 If you live in an area that has cold, snowy winters, it can be hard to find fun things to do. If you're wondering what things you can do outside in winter, you've come to the right place! We compiled our favorite outdoor winter activities the whole family can enjoy like skiing, sledding, skating, and more!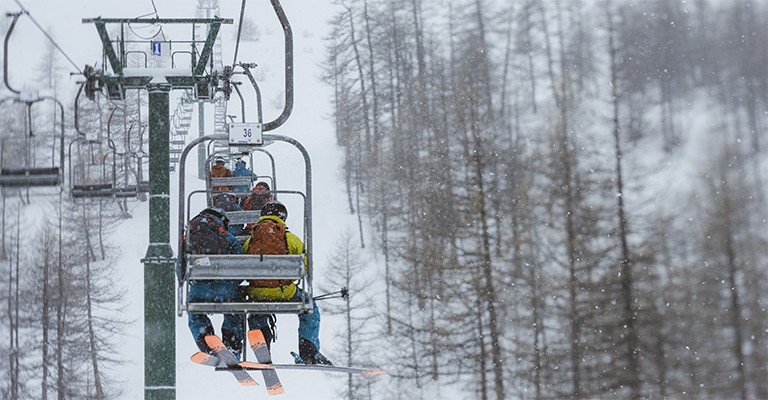 Alpine Skiing & Snowboarding
If you're looking for a fast-paced activity to beat the winter blues, try alpine skiing or snowboarding! Whether you've been going for years or it's your first time hitting the slopes, the exhilaration of riding down a mountain is hard to beat. If you're just getting into these winter sports, we recommend checking out our guides on how to choose alpine skis or how to choose a snowboard. We also have some tips on how to find snow goggles and helmets that fit correctly in our skiing & snowboarding accessories guide! If you're a more experienced skier or snowboarder looking for recommendations on top gear, we have you covered with info on the best snow helmets and best snow goggles for the season.
Shop Alpine Skiing and Snowboarding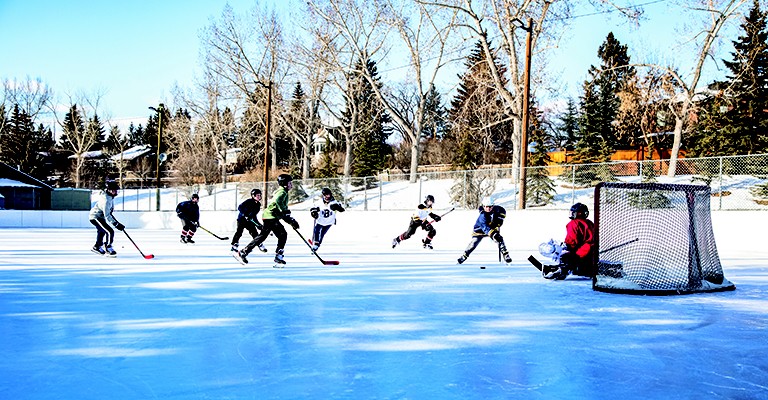 Skating
Whether you prefer a leisurely cruise around the rink or a competitive game of hockey, skating is a great winter pastime for adults and kids alike. If it's your first time getting on the ice, you can wear either figure skates or hockey skates. Don't know the difference between figure skates and hockey skates? Figure skates have a straighter blade to aid balance while hockey skates have a curved blade for faster turns and more power on the ice. Many ice rinks will even allow you to rent skates to see which style you like better.
Shop Figure Skates and Hockey Skates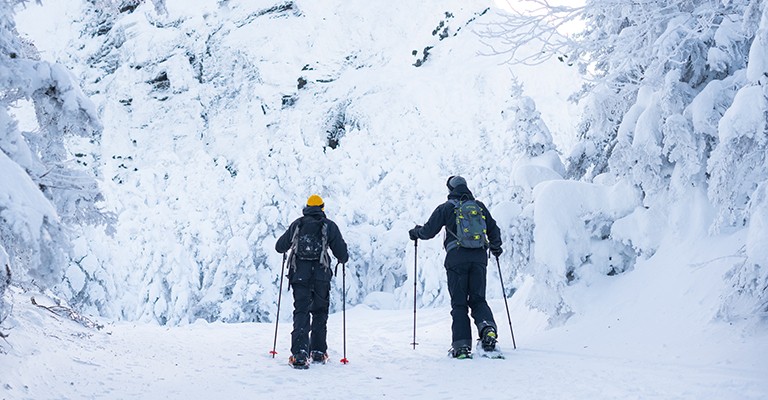 Cross-Country Skiing & Snowshoeing
If you're looking for a cold weather activity that's easy on your joints, try classic cross-country skiing or snowshoeing! These low-impact winter activities are a perfect way to hit the trails and enjoy nature while still getting your heart rate up. If speed is what you're looking for, skate skis are the way to go! These cross-country skis are shorter and flatter than classic styles for better maneuverability and efficiency. Many resorts and parks departments allow you to rent cross-country skis and snowshoes so you don't have to buy them. Before you go, make sure to check out our snowshoeing for beginners tips and cross-country skiing for beginners tips on what to wear and how to find the right size.
Shop Cross Country Skiing and Snowshoeing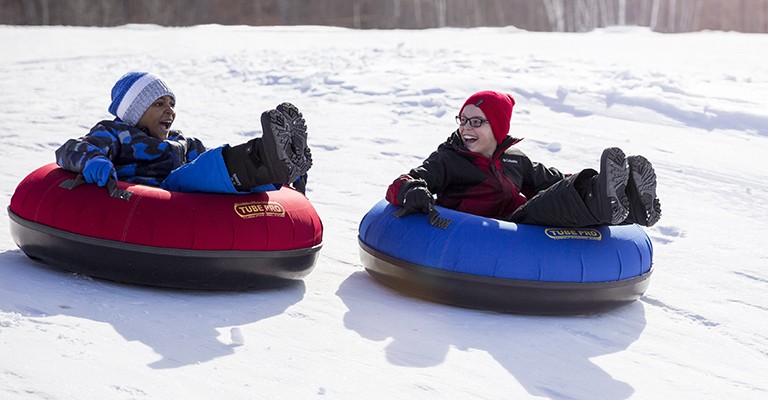 Sleds & Winter Toys
Sledding isn't just a fun winter activity for kids and adults alike. Sliding down a snowy hill can provide fun for all ages, plus, you'll get a great workout from walking back up the hill with your sled! Saucer sleds are great if you're looking for a compact sled that has excellent speed. A gentler option for your joints is a snow tube. Snow tubes are a great way to cushion your tailbone while providing a bouncy ride down the hill. For the ultimate thrill seeker, there are always racer sleds and foam sleds to take on the snow.
To keep the little ones entertained, snow toys like snow markers or snowball makers are always a great choice! For older kids, we have everything they need for the best snowball fight ever. Browse our selection of snowball throwers, snowball cannons, or snowball slings for hours of fun.
Shop Sleds & Winter Toys
Snowmobiling
Snowmobiling is another fun winter activity! If you don't have a snowmobile of your own, there are some resorts that will rent out snowmobiles depending on your location. You can speed across groomed snowmobile trails for an exhilarating experience! Another great way to use a snowmobile is to commute to ice fishing spots or haul ice fishing gear across the ice. No matter how you use your snowmobile, we have plenty of snowmobiling gear at SCHEELS including float airbag backpacks for storage and safety and snowmobile straps to tie down your gear. We even have portable shovels that come in handy for recreational snowmobilers and ice anglers alike!
Shop Snowmobile Gear