We Have Your Back
How to find the perfect backpack for heading back to school.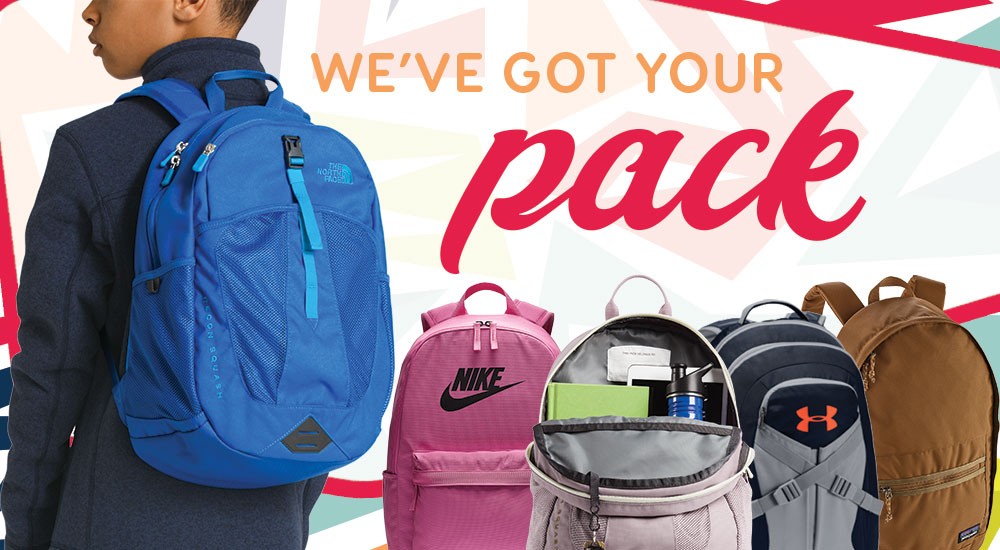 Next up on the Back To School checklist is the backpack. With so many brands, sizes and types, shopping for the pack that fits your needs can be overwhelming. We spoke to our SCHEELS experts to make your search a little more seamless.
Youth
Kids LOVE color. Under Armour, Adidas and Nike are favorites of kids going back to school and have great new colors each season. Parents want a good quality backpack that will last and not at a price that will break the bank. These brands often can check both of those boxes!
High School & College
Brand and function are typically on the top of the list for teens. Under Armour, Adidas and Nike usually are favorites for High School students and The North Face and Patagonia start to gain importance especially as students move closer to college age. The North Face and Patagonia have great durability and additional features added to the pack to keep your gear organized.
As kids get older, function and durability of the backpack raise to the top of the priority list. They want their pack to last year to year.

Youth
Most packs are equipped with some sort of pocket space for a tablet or laptop. Schools are beginning to provide tablets for kids, so it is important to ensure there is additional protection. Younger kids usually lean towards a pack that has fewer pockets as they have less to carry with them and weigh down the pack being their course load they bring home is minimal. They do like a bigger pocket due to durning the winter they are required to bring snowpants and other accessories to school when they go out for recess. Thus they will need a spot to store them during the day. Younger teens will start looking for more space in a pack as their course loads begin to increase which will result in more to bring home.
High School & College
The older teens and college students again will look at space and durability of the pack. But, they will probable want more pocket options due to the supplies they will be carrying with them. They will have lockers, but with the small supplies they carry, they will more than likely want them in separate pockets in their pack. An important feature will be a padded pocket for their laptops when your student is required to bring it to and from class.
Tips from our Backpack Expert, Steve Bourgault:
"When sizing up a backpack for kids, I would recommend they not get one that is big and bulky or weighs a lot. The shoulder straps should be adjusted so that the pack is just below the shoulder line and sits about 2 inches above the hips around waist level. We offer a variety of packs to fit their needs. Same goes for older teens and college level. They will need to adjust the straps each time they put it on to ensure proper fit and it also depends on the type of clothing they are wearing...tee shirts, sweatshirts, jackets. And remember the younger kids will need to bring winter gear with them to school. We do carry women's specific packs in The North Face and Patagonia. These are made to fit the women's torso better than the men's version."
Don't forget these back-to-school essentials!